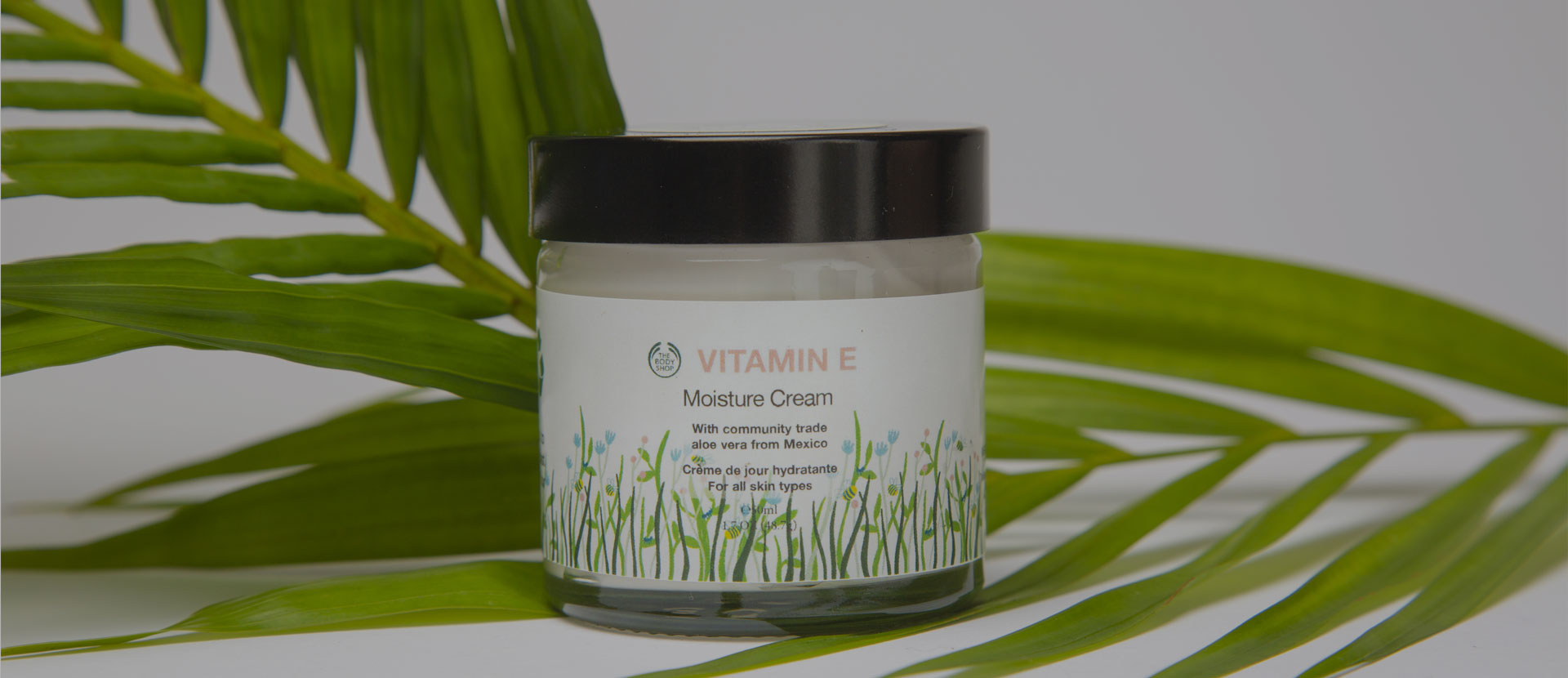 Plastic not so fantastic: sustainable packaging solutions for the beauty industry
BA (Hons) Beauty Promotion student, Heleayner Davies gave high street chain, The Body Shop a sustainable rebrand for her final major project.
10th May 2019
Fashion
Fashion Communications and media
Plastic pollution is an increasing global concern with programmes such as Blue Planet highlighting the damage single-use and other plastic products are doing to our environment. For her final major project, third-year BA (Hons) Beauty Promotion student, Heleayner Davies looked closely at how the beauty industry can reduce the amount of plastic waste in its packaging. We spoke to Heleayner about her project, and what's next for her after she graduates.
Tell us more about your final project
My final major project is a complete sustainable rebrand of the global cosmetics company, The Body Shop. For the rebrand, I launched a core collection of skincare essentials in glass packaging, with the addition of new illustrated labels and a logo featuring botanical illustrations to reflect the brand's ethical heritage. I also created a recycling campaign and an incentive to encourage consumers to recycle their beauty products.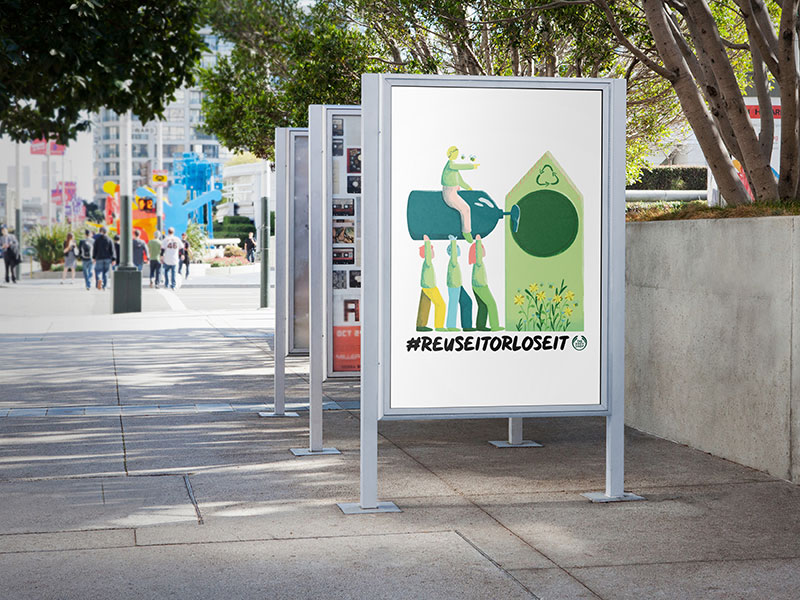 What was the inspiration behind your project?
Plastic pollution is one of the biggest epidemics facing our planet. The beauty industry alone generates 120 billion units of plastic waste per year, of which over 50 per cent isn't being recycled. The Body Shop is struggling to meet the sustainable demands of the eco-conscious consumer and is no longer considered to be the ethical and environmentally aware brand they were once perceived to be. Therefore, I combined my passion for the brand and the planet, hoping t0 re-establish The Body Shop's activist roots, while ultimately reducing the amount of plastic waste the beauty industry is creating.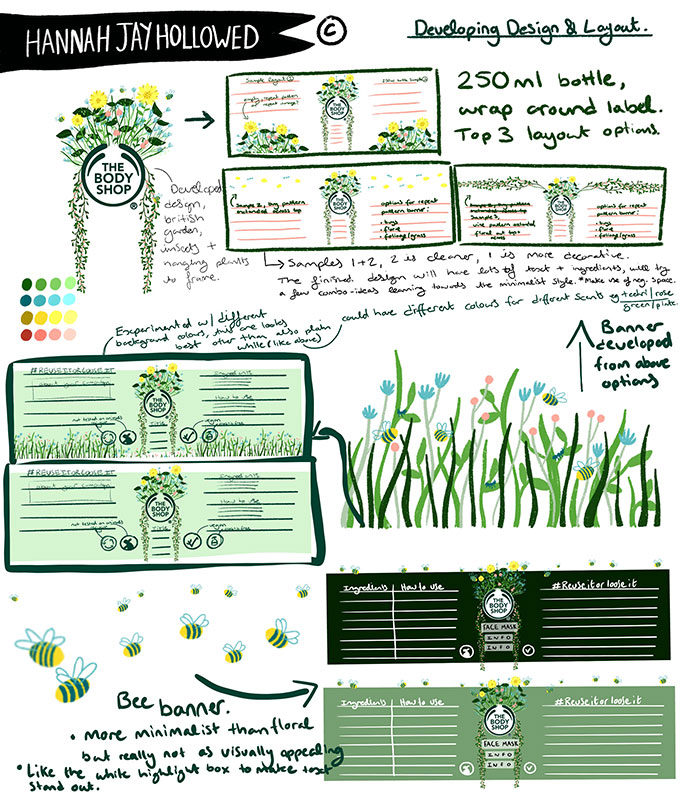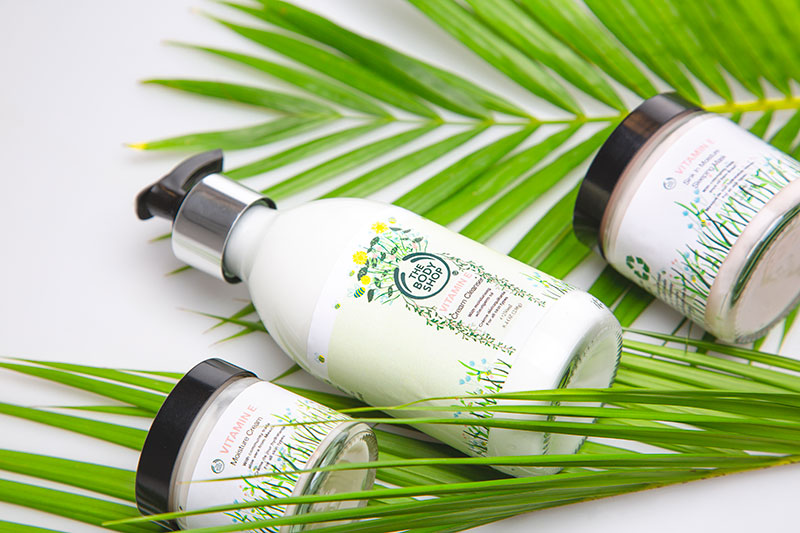 What have you enjoyed most about your time at Solent?
I have loved turning my passion for sustainable and ethical beauty into a career, as well as being given the opportunity to meet industry professionals and learn the essential skills needed to set me up for industry.
What's next for you?
I'm going to be interning in the beauty department at Marie Claire magazine this August. After that, I hope to find a graduate job - preferably working for a sustainable and natural beauty brand.
What advice would you give other students?
Be confident! Don't be afraid to take advantage of every opportunity that comes your way while at university. Also, get as much work experience as you can! It'll really benefit you when it comes to graduating and applying for jobs.