Renowned naval architect and yacht designer awarded honorary degree
Naval architect, Guillaume Verdier, awarded hon doc
14th July 2016
Internationally renowned naval architect, Guillaume Verdier, was awarded the honorary degree of Doctor of Technology from Southampton Solent University today (Thursday 14 July).
On accepting the award Guillaume said: "I am very honoured to be given such a degree today."
Remembering his time as student at Solent he went on to say: "When I came here 25 years ago I arrived into an environment that was warm and welcoming. The teachers were enthusiastic and you had a tutor who you could freely ask questions of, this fitted me very well.
"There were 17 nationalities in a class of around 30 and a lot of what was given to us at the University, as well as knowledge, was an understanding of different cultures."
Guillaume studied naval architecture at Southampton Institute (now Southampton Solent University), the University of Southampton and the University of Copenhagen, before going on to carve out a hugely successful career in the world of naval architecture and the structural design of racing boats.
After learning skills with designers such as Finot, Conq, Doug Peterson and VPLP, Guillaume set up his own design office in France in 2001. He is mainly involved in the design of offshore racing boats for single-handed races – Open 60s, Class 40s or offshore large trimarans for single-handed races round the world (Vendee Globe Challenge; Route du Rhum; English Transat; Transat Jacques Vabres).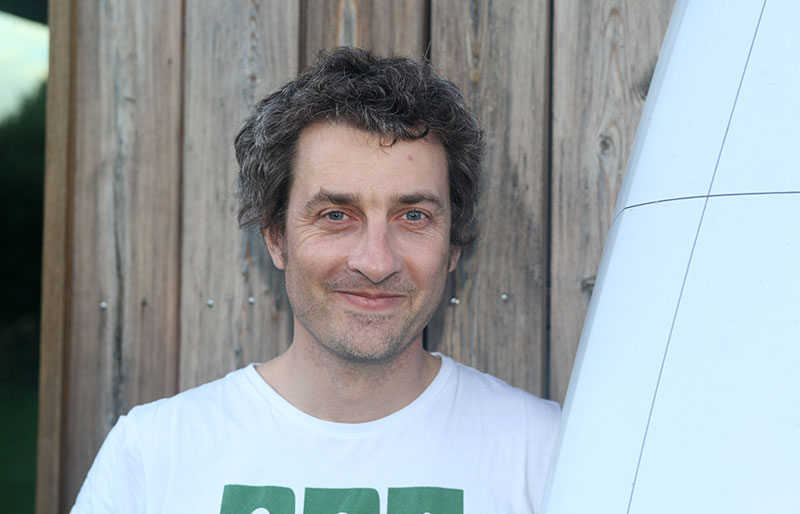 Guillaume has also been involved in three America's Cup campaigns, is the Principal Naval Architect of Emirates Team New Zealand, and designer of the catamaran-double winner of the Mini America's cup skipper Franck Camas.
He shot to fame in 2012 when his designs, MACIF and Banque Populaire, took first and second place in the single-handed Vendee Globe race. He is currently the most sought after designer for Vendee Globe and other maxi mono-hull, catamaran and trimaran race boat projects.
One of Guillaume's most recent projects – the 100ft supermaxi sailing yacht Comanche – has been specifically designed to smash the transatlantic crossing and other records. Designed in collaboration with VPLP, this innovative piece of engineering and yacht design is creating a stir in sailing circles.
He advice to the graduating students present was: "Keep your enthusiasm all the way through life, both professionally and personally, and keep positive."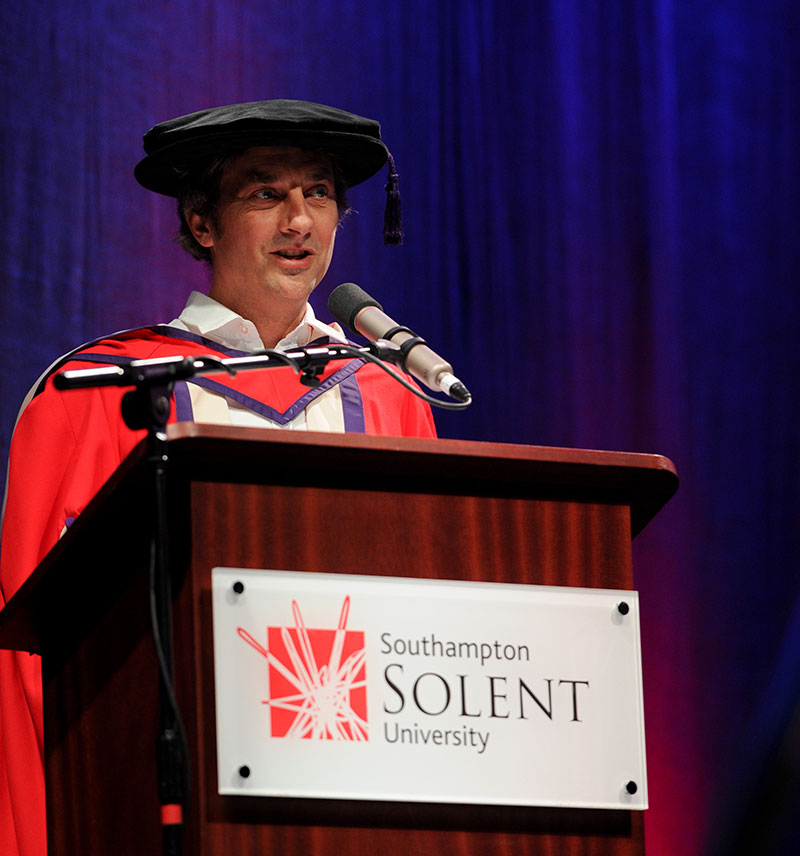 Almost 2,500 students will be graduating with degrees and professional qualifications from Southampton Solent University during ten ceremonies over five days (11-15 July).