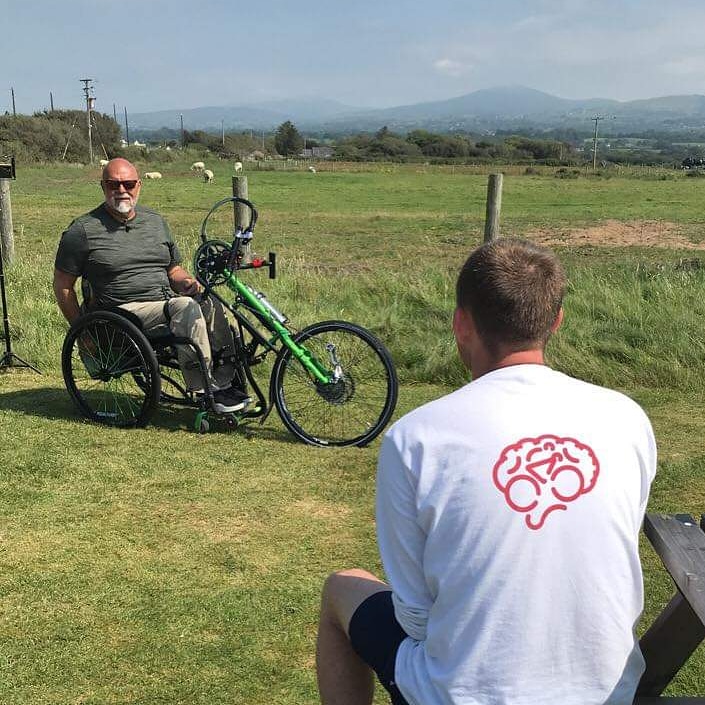 Solent alumnus develops documentary focusing on men's mental health
We catch-up with BA (Hons) Sports Journalism alumnus Harrison Read who tells us about his documentary focusing on men's mental health.
21st September 2020
English and journalism
Journalism
BA (Hons) Sports Journalism alumnus Harrison Read is currently developing an independent documentary focusing on men's mental health. The documentary titled 'Braking the Cycle' explores how cycling can improve men's mental health and has been inspired through his own struggles with mental illness.
We caught up with him to find out more about the documentary, and how he plans to develop it in the future.
Hi Harrison, tell us about Braking the Cycle and why you decided to pursue a documentary focusing on mental health?
I decided that I would pursue a documentary in this area as firstly, mental health amongst men isn't spoken about enough, yes we have these campaigns which we see all over about how we need to look after our mental health and talk openly but I'm yet to see individuals actually talk openly about the struggles they have faced and how they have overcome them, or are overcoming them.
I've struggled with depression and anxiety a lot over the last eight years and I experienced a really tough time at the start of the year before Coronavirus, which only added to the difficulties. I decided after a really bad depressive episode one evening in May, that I would spend the next day looking for something to do, to fill up the time we had during the lockdown. After a quick search on Gumtree, I went off to purchase a bike locally from a gentleman called Peter.
When I arrived at Peter's house, I saw a number of bikes that he had for sale and after chatting to him I found out that he was fixing old bikes to raise money for Prostate Cancer UK after surviving the disease two years ago. His love of bikes spurred me on to get a bike of my own, which I found helped me a lot in a very difficult period of my life. I've since met a number of other men with their own stories of how cycling has made a real difference to them, which will be documented in 'BrakingTheCycle'.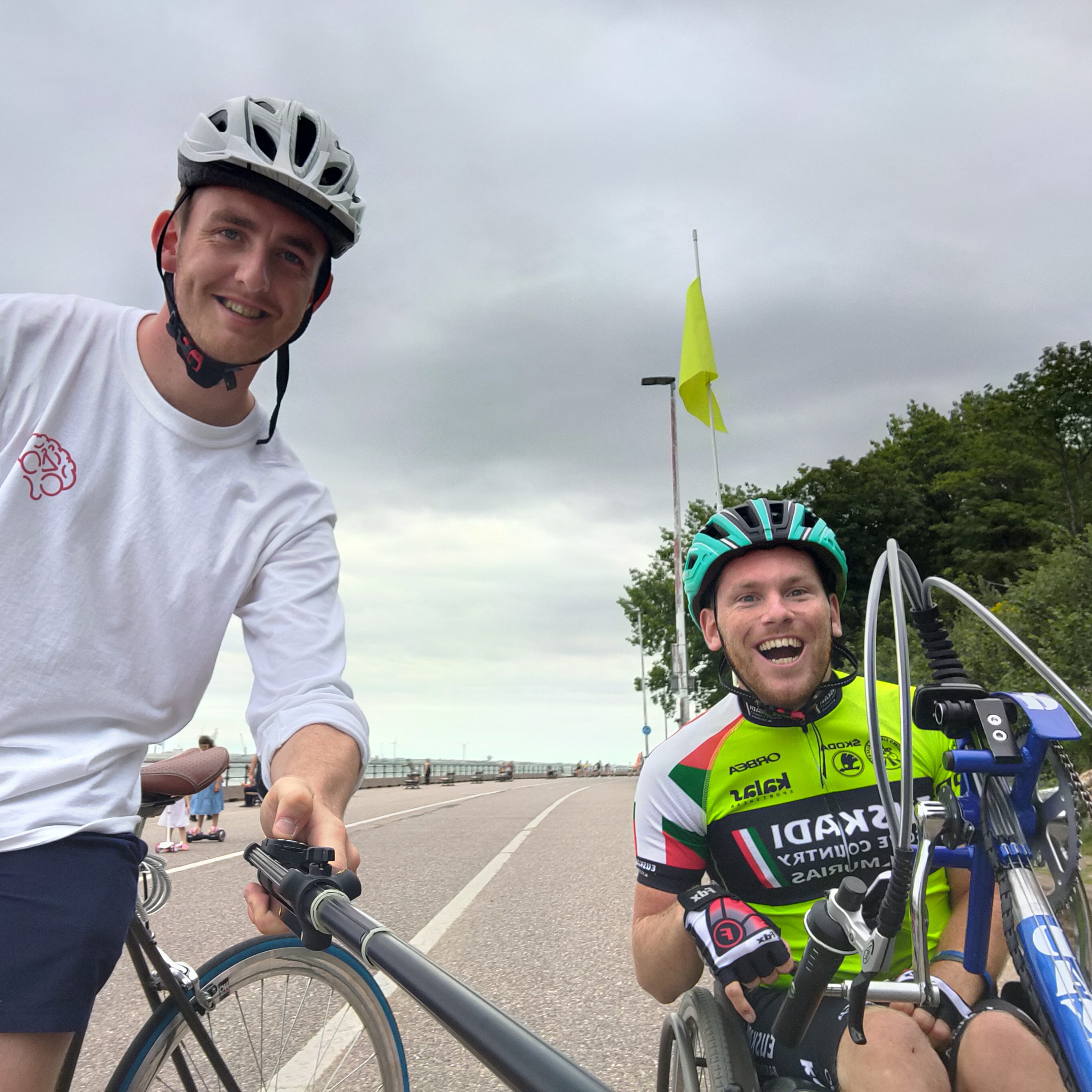 What's been your stand-out moment from creating the documentary so far?
The standout moment for me was seeing my best friend get onto a handcycle for the first time ever. He was sadly involved in a life-changing car crash in November 2018 and has worked tirelessly to get into a position where he's able to walk again, The Handbike was perfect for him as he would struggle to ride a normal bike due to the balance issues he has since his injuries. It was also a moment for myself and Jim to talk openly and honestly about how we're both doing mentally in what was our first time seeing each other since the lockdown.
What are your future plans for the documentary?
I'm working hard on social media to make sure people are aware of the documentary. It's really important that I raise awareness and say 'Yes I've been struggling with my mental health but it's okay, in fact, it's most likely normal at the moment, people are struggling more than they let on'. In the two months that I have been actively posting on the Instagram page, I've gained almost 500 followers and am receiving really good levels of interaction. I've received countless messages from people saying how much the info I've been posting about mental health has helped them in a really difficult time.
I've also been contacted by a local independent cinema about premiering the film, I'm just really glad that people have seen what I'm doing and are looking to support me any way they can. In addition to this, I'll also be entering the documentary into a number of film festivals.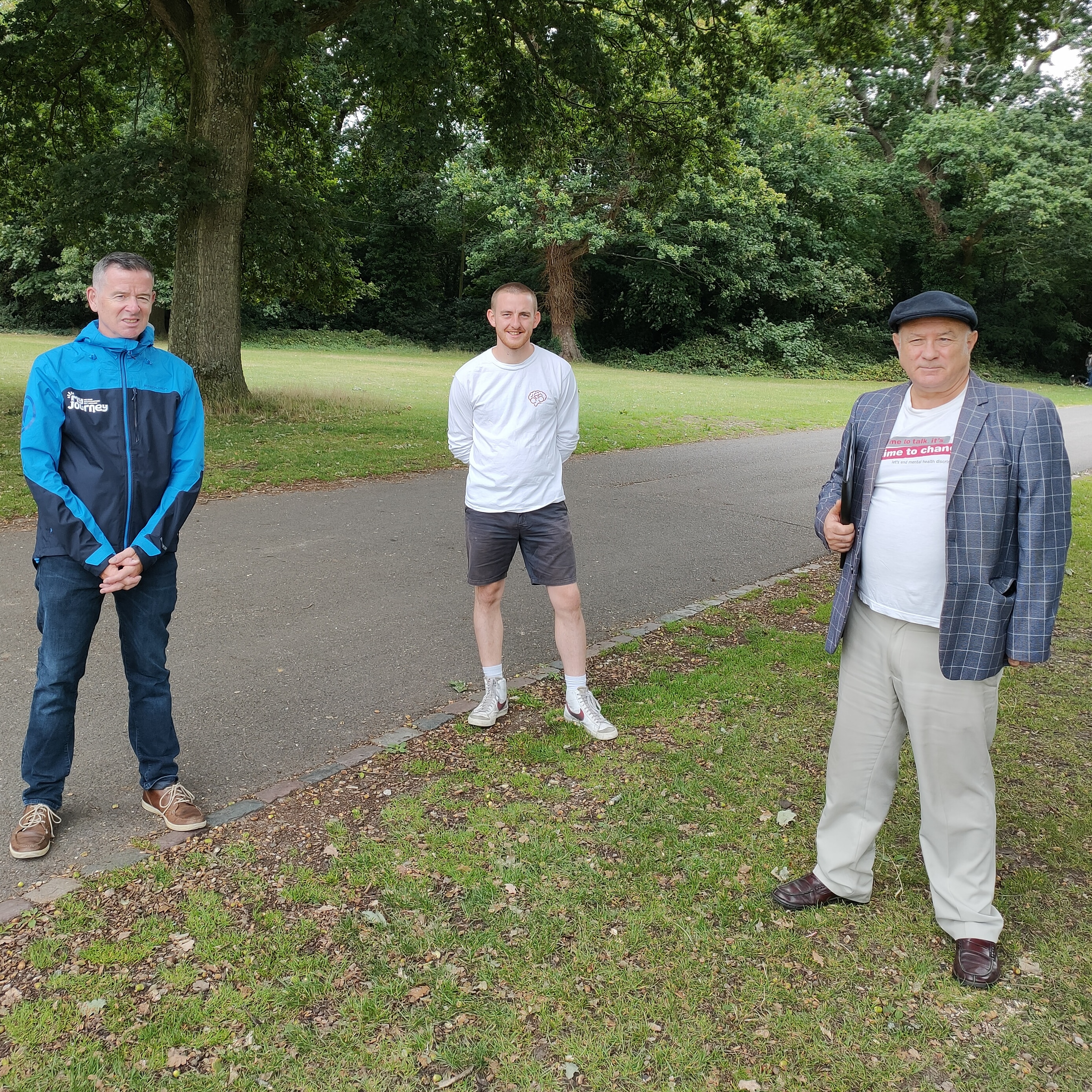 How have your studies at Solent helped you with this project?
My undergraduate degree in Sports Journalism gave me all of the skills and tools to actually be in a position to produce videos to a good standard. Since completing my degree in July 2019, I've been working towards gaining an MA in Sports Broadcasting, which is a lot more film making rather than bulletins and packages.
While at Solent I've always put myself forward for opportunities, which has seen me work in a number of different roles around campus, I've made sure to take in the experience from everything that I do. Braking The Cycle is by far the biggest project I've ever produced and I wouldn't have been able to do it without making the most of the small opportunities first.
Sadly during the making of the documentary, Harrison had his beloved bike stolen. To raise funds for the purchase of a new bike, his friend set up a GoFundMe page. Harrison has since made the decision to instead donate 100% of the funds raised to three charities that feature heavily in the documentary, Prostate Cancer UK, Wheels for All, and CALM.
Find out more and support the documentary by visiting the Facebook page.