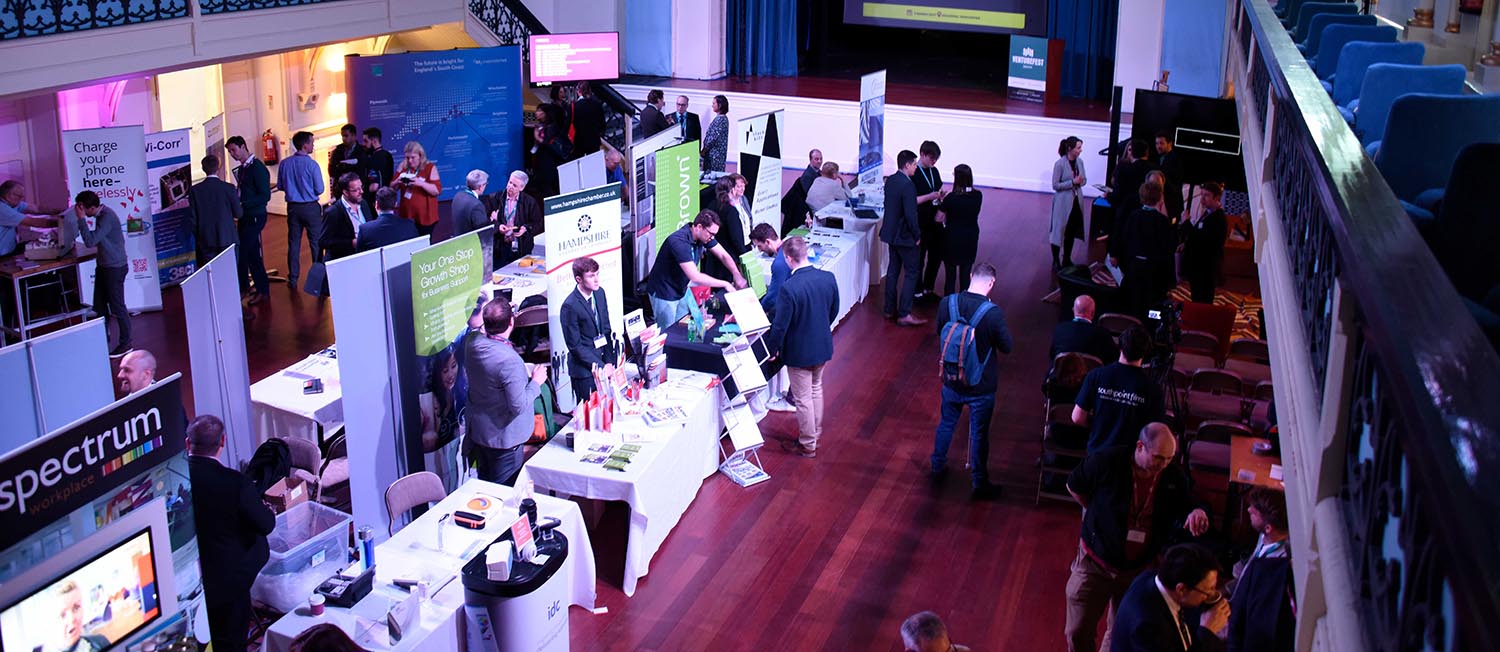 Solent students and staff set to shine at Venturefest South
Students' latest business start-ups exhibited
27th February 2018
Southampton Solent University students will be debuting their business start-ups at the Venturefest South event on Thursday 1 March in Winchester Guildhall.
Venturefest South brings together top talent from the region to demonstrate technologies and innovations, encouraging start-ups to pitch for investment, and match entrepreneurs with the right organisations to take their business to the next level. 
The day will feature an innovation zone, investor pitching sessions, a young entrepreneurs' zone, informal open mic-pitching sessions, workshops and networking.
This is the second Venturefest South, following its very successful inaugural event last year. As well as being a sponsor, Southampton Solent University's event students, through Solent Works, are supporting the day, and student society Sonar Film will be videoing.
Six students will be displaying their business start-ups in the Young Entrepreneur Village (listed below), while, Chris Huskins' 'Abrupt Audio' will be in the Innovation Zone.
Liam Charmer's technology based business 'Remiam'.
'Journey Buddy', travel packs for any occasion, by Christopher Newman.
Jack Davies' 'Expelled Skateboarding'.
'Cabipa Construction' by Dennis Chiadikobi - cutting edge sustainable solutions, such as foam concrete blocks.
Eddie D'Souza's 'Fix Social' – a workout app including personal trainer, logbook, nutrition, activity tracking and social network.
'Designer Toolkit' by Chris Key and Tom Fowler – a collection of digital tools to help you pitch concepts, facilitate client decisions, efficiently manage assets and projects.
Dr Mohammed Al-Husban, Senior Lecturer in BSc (Hons) Computing, will also be at the event with the world's top eye tracking device, Tobii. Dr Al-Husban uses the device as part of the University's computing and usability lab, which offers commercial and academic projects services such as usability testing, observation and evaluation.
You can follow the day on social media with #VFS18
Venturefest South has been created and developed by a group of partners within the regional innovation economy: Carswell Gould, Dorset Growth Hub, Enterprise M3 LEP, Innovate UK, the Knowledge Transfer Network, Oxford Innovation, Portsmouth City Council, Solent LEP, Southampton City Council, Southampton Solent University, the University of Portsmouth and the University of Southampton.