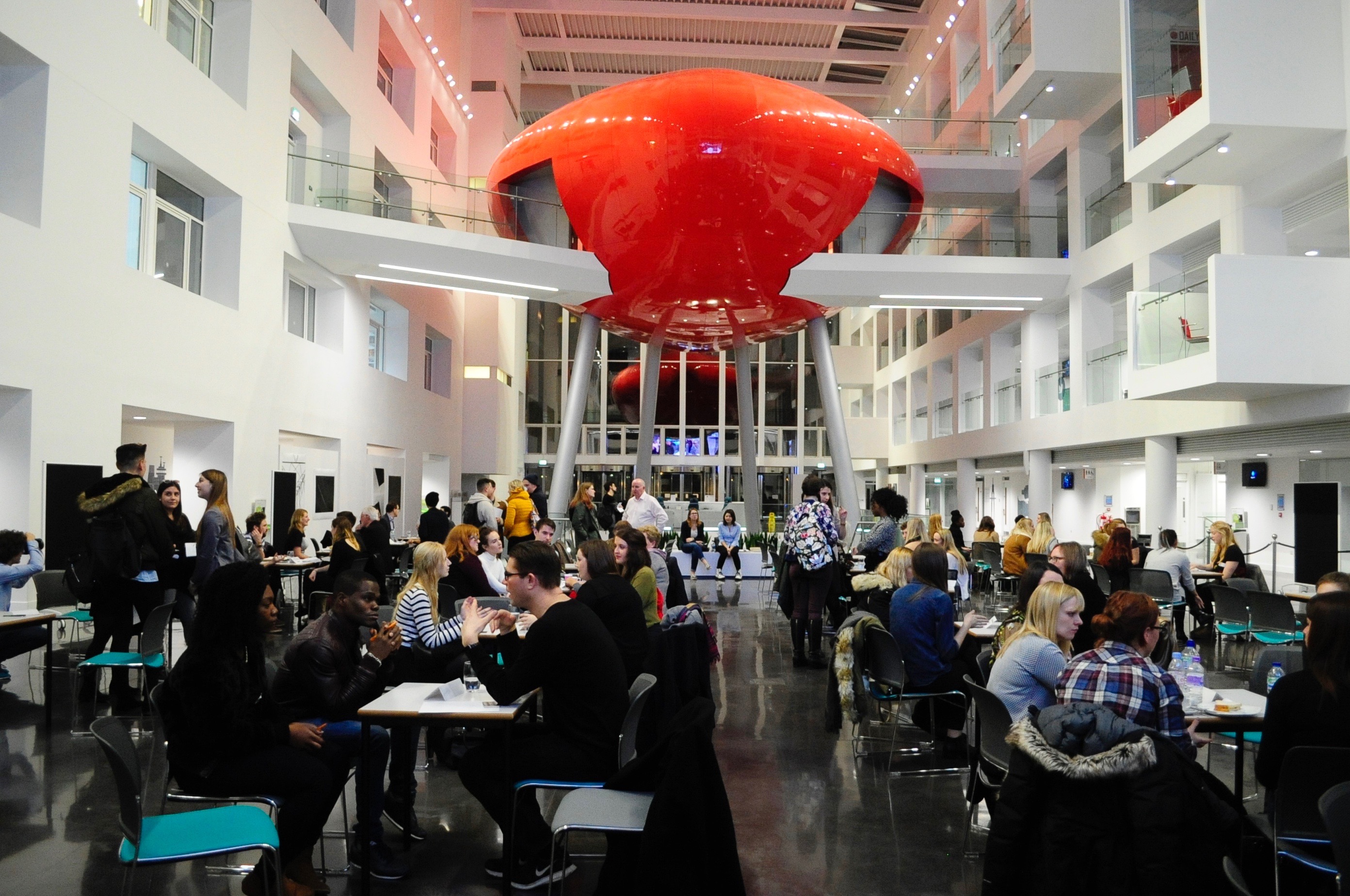 Solent's Meet the Professionals event welcomes local talent
Local talent at Meet The Professionals
1st February 2017
Marketing, communications and public relations
The school of Business, Law and Communications were delighted to hold the annual Meet the Professionals event in the new Spark building. With over 30 professionals attending from a variety of businesses including Public Relations, Marketing and Advertising sectors. 
The evening began with three insightful presentations from Digital Marketing agency Koozai, Solent alumni Sally Newman was the first to take the stage, speaking on the importance of work experience. Next to talk was Sophie Howell who explained the world of social advertising before handing over to Jen Williams gave her top tips on creating a CV and discussed the wonderful world of content marketing.
Take a look at what a few of our students had to say about the event:
"Helpful and exciting to meet professionals for an insight to the real PR world"
Matthew Mackinnon - Accelerated Public Relations and Communication Degree
"I thoroughly enjoyed the evening and managed to secure work experience for the summer"
Claudia Wilson – Public Relations and English Degree
Nervous about networking? Here are a few suggestions from our students:
Do your research
Go ready with questions
Relax and try not to be nervous, they want to talk to you
Talk to as many professionals as you can
Ask for business cards and contact details
Email professionals after the event
Most importantly smile and just be yourself!