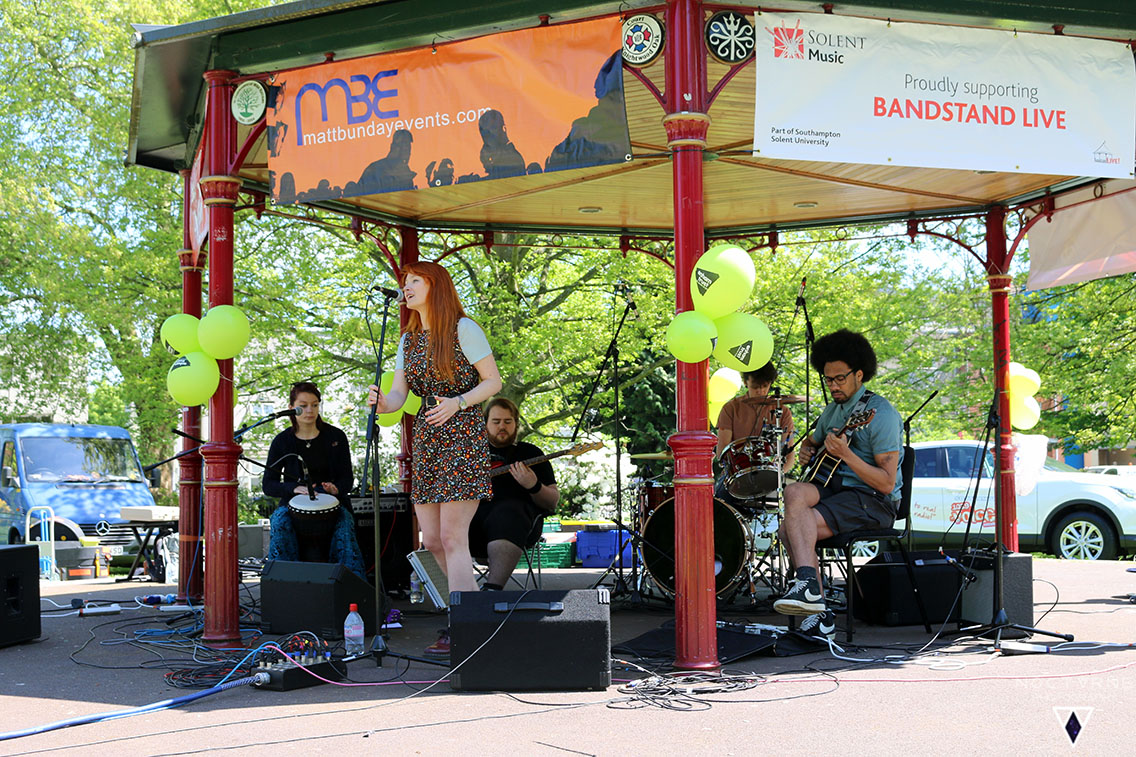 Southampton live bandstand event returns for third year
Students help organise Southampton City Live!
28th April 2017
Music and performance
Music
Southampton City Live! @Bandstand will be returning to the heart of Southampton for its third year on Saturday 13 May.
As the main sponsor of the event, Southampton Solent University will work in partnership with Voice FM Radio and Matt Bunday Events. With the support of Southampton City Council, the live music and arts event will be held in the historic Palmerston Park between 12 noon - 9pm.
Formerly called Bandstand LIVE! since it first launched in 2015, the free event has been renamed to showcase its ties to local bands and singers, offering a variety of music across Southampton.
Solent University students help to organise the event and will also showcase their work at some of the stands and stalls on display.
Chris Anderton, manager of Solent Music and course leader for BA (Hons) Music Promotion and BA (Hons) Music Management, commented: "This is our first outdoor event of this coming summer and it's such a pleasure to be supporting Southampton City Live! for the second-year running.
"Our students are heavily involved in the management and promotion of the event, and will also be on-site to capture the music and atmosphere on film, photography, social media and reviews. This is what Solent does so well, providing excellent opportunities to work with professionals and to build fantastic portfolios."
The event is also in association with The Enham Trust and Radio Taxis.
Event Director Matt Bunday said: "We are very excited to be able to build on the success of two years of Bandstand LIVE! events to turn this festival into something bigger. 
"Changing the name to 'Southampton City LIVE! @Bandstand, reflects our ambition to continue to grow the festival to make it something that the City can really be proud of.  We plan to make it a place where artists and musicians across Southampton can come and showcase their work and enjoy a great day out!"  
The event is free to attend – for a full rundown of the day, visit http://www.mattbundayevents.com/SCL/Default.aspx
For general bandstand enquires, or to express an interest in performing or exhibiting, please email southamptoncitylive@mattbundayevents.com  or call 023 8055 3736.
FOR FURTHER INFORMATION CONTACT THE MEDIA OFFICE ON 023 8201 3040 OR EMAIL news@solent.ac.uk