Solent University is proud to have supported Southampton Pride for the seventh consecutive year.
31st August 2022
TV, film, media production and technology
Being home to a diverse community of staff and students, we are proud to continue to support this key city event, celebrating diversity across the city.
As one of the main partners of Pride, our staff, students and alumni were involved in a number of different ways from overseeing with Solent's stand at the event to representing the University at the Pride march. As well as this, there were 30 Solent students supporting with Southampton Pride with photography, social media and outside broadcasting.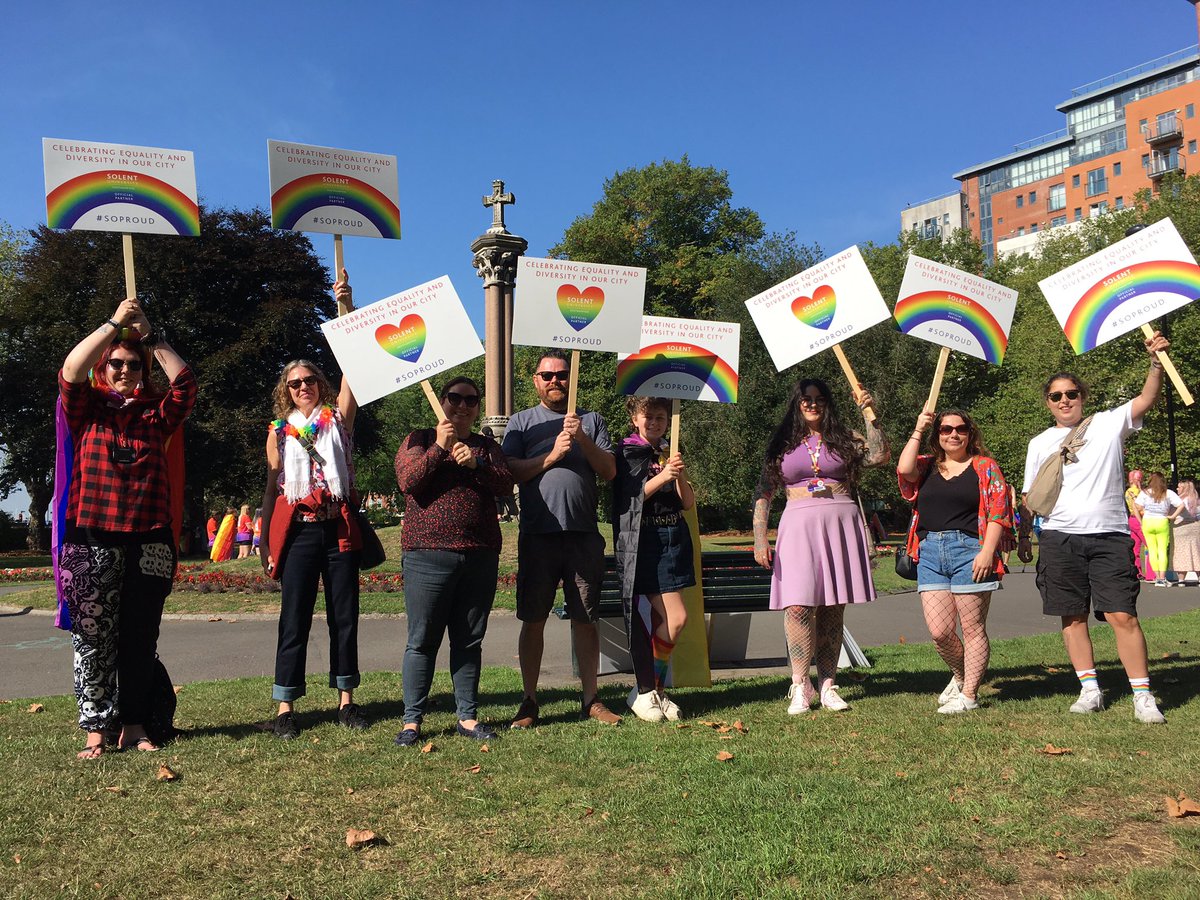 We caught up with third year BA (Hons) Television Production student Chloe Schuil-Brewer, production coordinator at Solent Productions about working at this event:
Tell us about your role during Southampton Pride
I was the production coordinator for the event and helped with organising crew and paperwork before the event, including rotas and communicating with the client. On the day of Pride, I helped with rigging and training the newer students as well as working with the stage managers to make sure we were running to time and the Pride organisers to give their media team a few of our students to help film for their after-movie.
How are experiences like these helping with your studies?
Experiences like this and the rest of the festivals are so important to give me (and other students) real-world experience and hands-on learning while still studying. I've been able to add this all to my CV to start applying for and getting paid jobs in industry.
What skills did you use at this event?
I used a lot of my organisation, client communication and crew management skills on this job to make sure everything and everyone worked smoothly together.
What was your main highlight working this event?
The best part of this job was being there on the day of the event! Pride is such a happy and welcoming event, the crowd and acts just add to a fun atmosphere!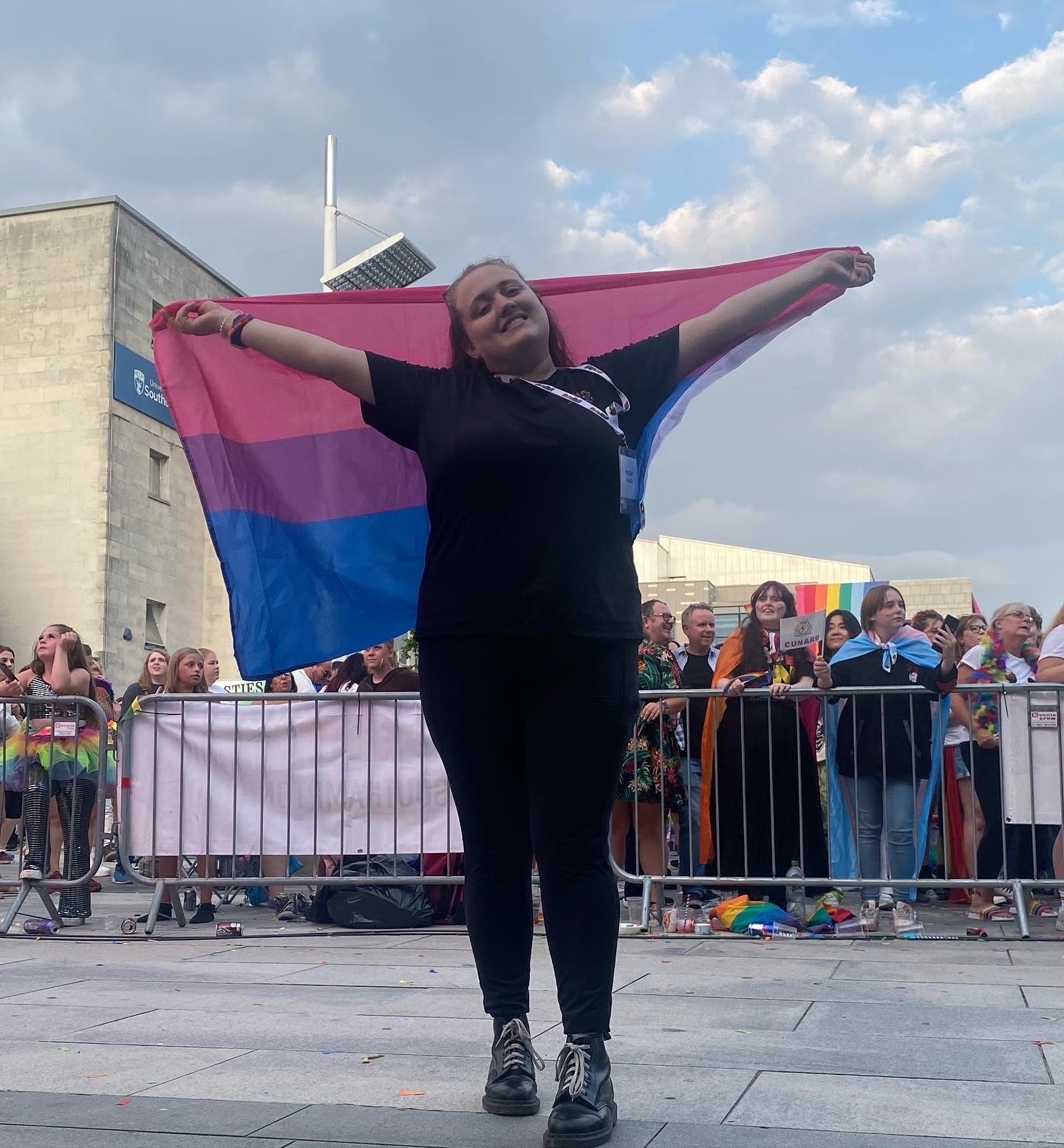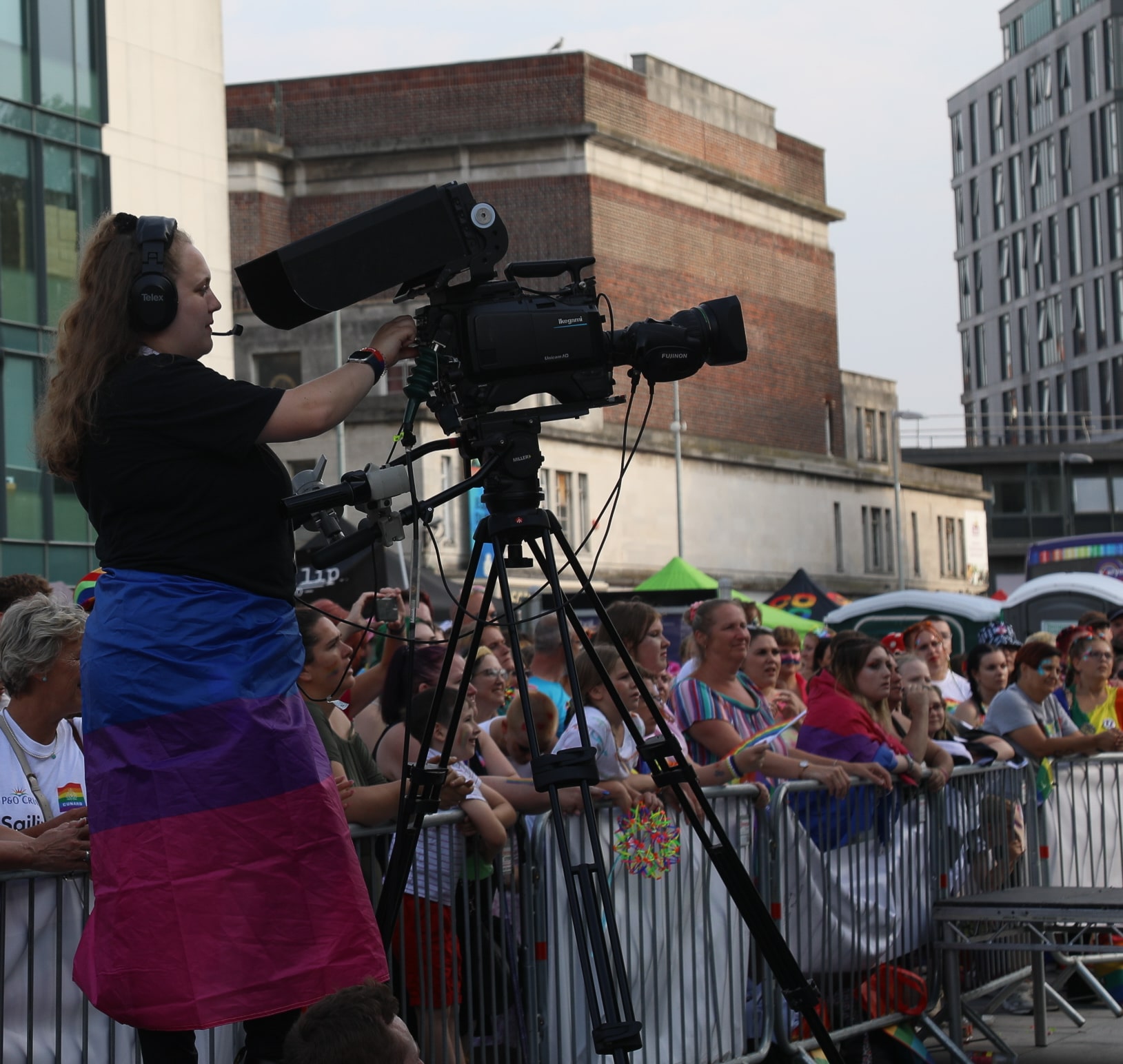 University Secretary and Registrar, Jim Irving says, "It is fantastic to see so many of our staff, students and alumni come together to celebrate diversity and inclusivity in Southampton. I would like to say a big thank you to our students involved with this event, supporting organisers with a number of different technical aspects. It's a great opportunity for our students to work on such a large-scale city event."
For more information about Solent's involvement with Southampton Pride visit our Southampton Pride website.