Staff Spotlight: Giuseppe Saieva - Head of Cadet Education at Warsash Maritime School
Giuseppe Saieva delivers the third of our staff spotlight sessions delivered by the Public Engagement Network
28th April 2022
Public engagement is undertaken across the University by staff and students and in 2021 we signed the National Co-ordinating Centre for Public Engagement's (NCCPE) Manifesto for Public Engagement. Since then, our staff and students have formed the University's Public Engagement network, enabling our community to share best practice and insights to their work.  In our latest network meeting Giuseppe Saieva shared insights to how Warsash Maritime School supports public engagement.
Giuseppe Saieva is Head of Cadet Education at Warsash Maritime School, which is a leading provider of education, training, and consultancy to the maritime and offshore industries. The only training centre of its kind in the world, and proudly part of Solent University, Warsash Maritime School is internationally renowned for its cadetships, state-of-the-art facilities, and advanced infrastructure.
Being strategically located at the heart of the UK's largest maritime cluster, Warsash Maritime School has been able to utilise its collaborative approach locally, nationally, and internationally to develop productive partnerships with all leading maritime shipping and logistics organisations. This has enabled the School and Solent University to increase industry engagement and widen participation, resulting in a unique and comprehensive programme of courses across deck, engineering, interior, maritime and offshore sectors, which now attracts over 10,000 students/seafarers a year.
With a strong history of research in the maritime sector and participation in many UK and EU-led research projects, Warsash Maritime School recently launched two research centres: Marine Sustainability in 2021 and Maritime Autonomous Surface Vessels (MASS) in 2022, providing a platform for public engagement. In 2022 the Business Advisory Board was also launched with senior leaders from global maritime industries sharing their extensive knowledge and expertise across their respective fields. Helping inform the School, the board acts as a platform of knowledge exchange, advising curriculum development and providing guidance and innovation.
As pioneers in the use of simulators for maritime education, Warsash has Europe's most advanced and largest simulation centre and leads in technological advances within the industry. In 2020, as a response to the pandemic, the School brought forward and launched its 'Cloud' based simulation, providing continued education and training to industry partners throughout this period and it is now currently in the process of developing their 'e-tutor' simulation which will go live in 2022. In addition to these facilities, Warsash Maritime School boasts a Ship Handling Centre at Timsbury Lake and proudly hosted the National MAChallenge in 2021, which connects the brightest young talent coming through the UK's Universities in the MAS industry.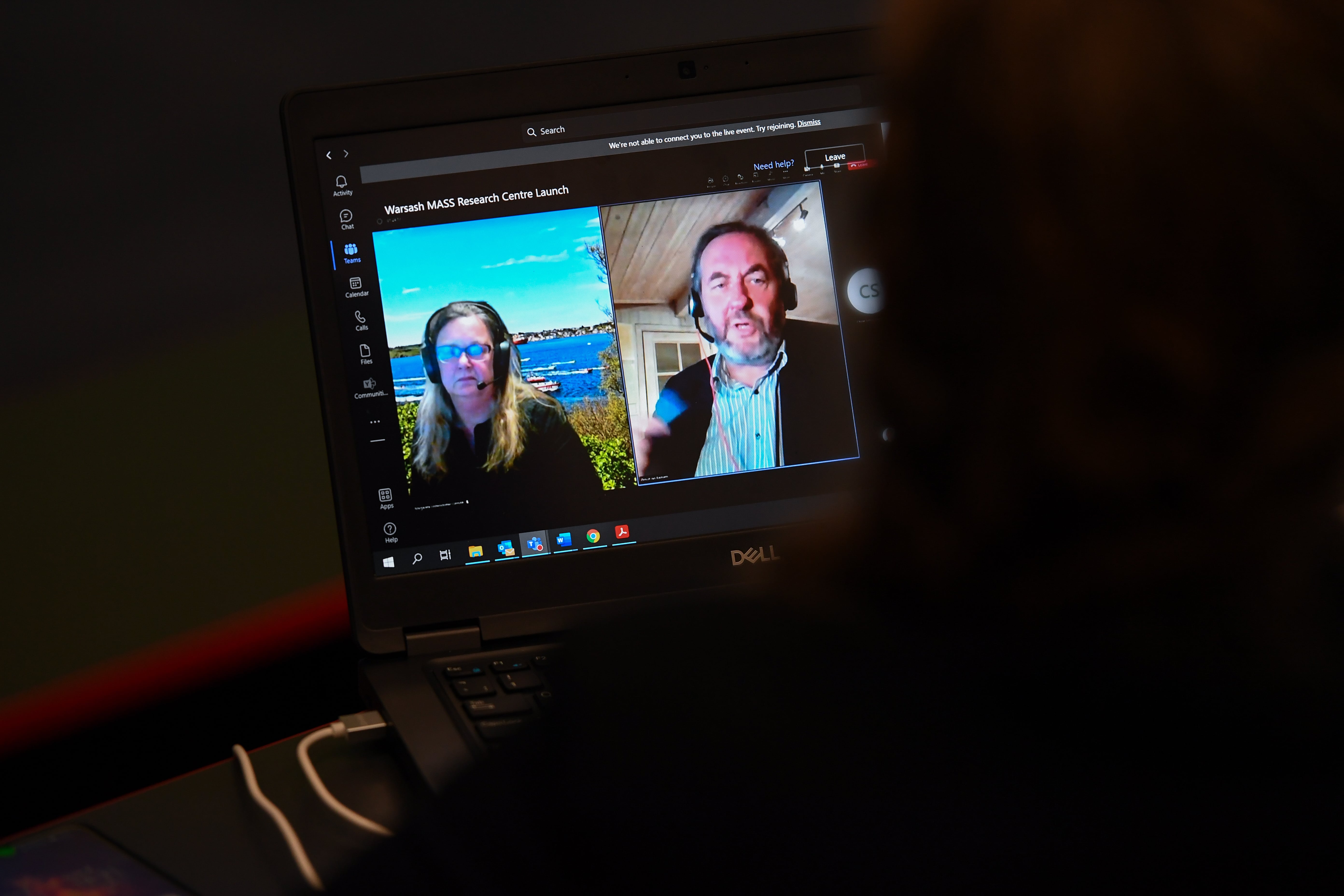 An integral part of the School's public engagement role is providing cadets with opportunities to participate in a variety of activities and events throughout the year, both locally and across the UK. From delivering speeches for the International Maritime Organization (as part of International Shipping week), to escorting medal recipients at the Meritorious Service Awards, and representing the Merchant Navy to remember its huge contribution and sacrifices during the wars in the Festival of Remembrance at the Royal Albert Hall, these events help cadets engage with others outside their institution.
This is just a brief top-level insight into some of the public engagement work which is undertaken by Warsash Maritime School. You can find out more about our wider approach to public engagement as a University and the role within our 2025 strategy here.