Winner of Business Pitch competition announced
Graduate Mitch Wisniewski has been crowned the winner of the Business Pitch competition receiving a £10,000 investment to accelerate his company
30th June 2022
Business and finance
Homepage - News - Featured
The Business Pitch – a competition for entrepreneurial students and alumni from Solent University, Southampton - reached its climax yesterday (Wednesday 29 June) with the winner announced, following a challenging pitching process in front of a panel of business experts, including Theo Paphitis. 
 Mitch Wisniewski a 2020 BA (Hons) Computer Generated Imagery (CGI) Solent University graduate was crowned the winner, receiving a £10,000 investment to accelerate his company Other Skies - a 3D bespoke configuration service for the marine industry.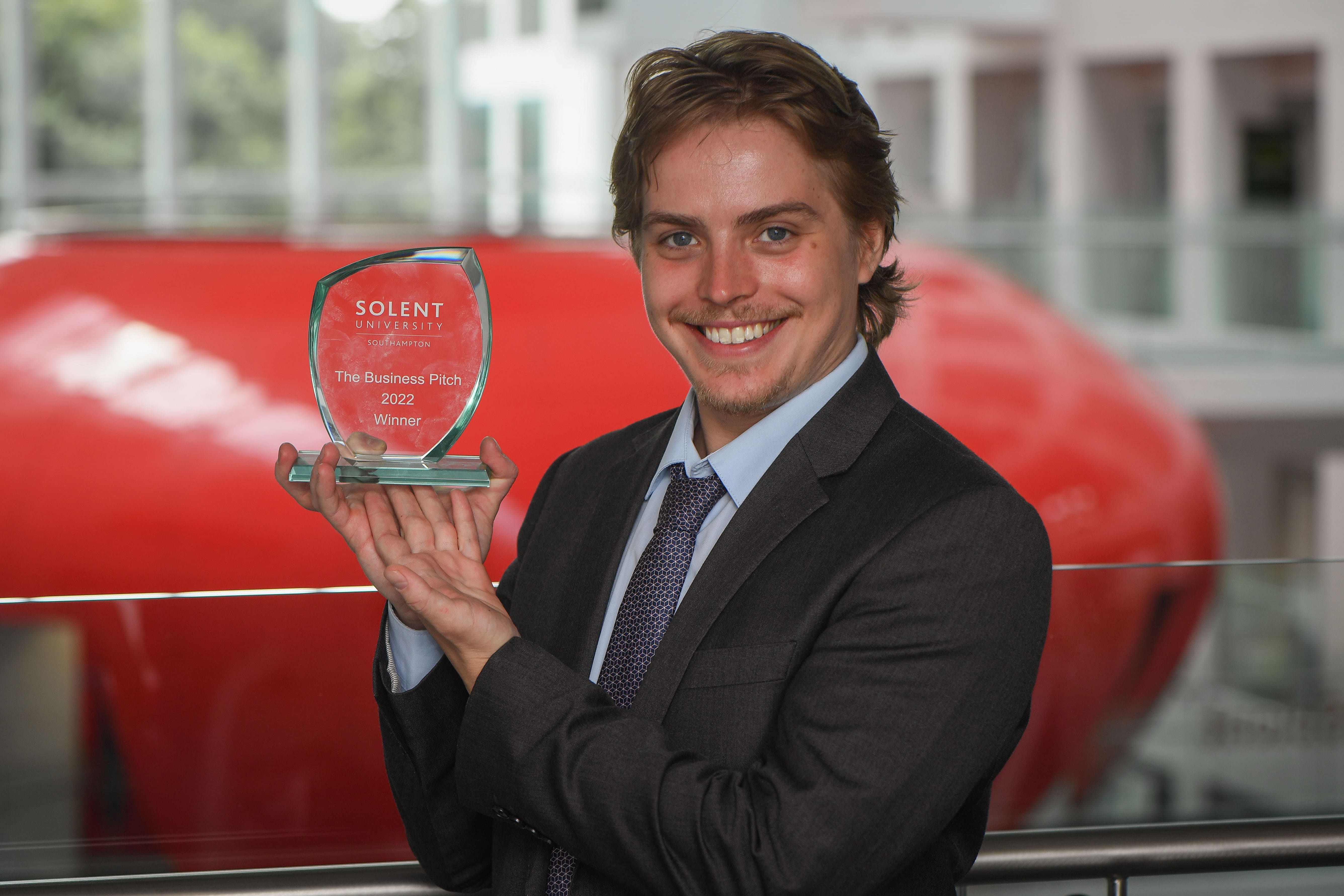 On announcing the winner Theo Paphitis said, "This is a fantastic prize. Projects like this provide start-up businesses with an incredible step up, giving them access to mentors and support during a crucial stage of their business, which I'm sure will be of great benefit." 
Winning the competition Mitch said, "This award will give us the room to be creative and the space to experiment. It will allow us to accelerate the business and create a strong brand. I'm looking forward to using the money to get out there and meet our customers."
Reminiscing about his time at University, he said, "Solent allowed me to see reality a bit clearer, and believe that anything is possible, there is nothing to stop you doing what you want." 
Following its launch last year, the Business Pitch competition participants were whittled down to six finalists who pitched their business propositions to a panel of experienced business experts, Theo Paphitis – retail entrepreneur and TV dragon, entrepreneur and Chancellor of Solent University, Lucy Findlay MBE, Managing Director Social Enterprise Mark CIC, and Lakbir Singh - Head of Group Operations Planet Education.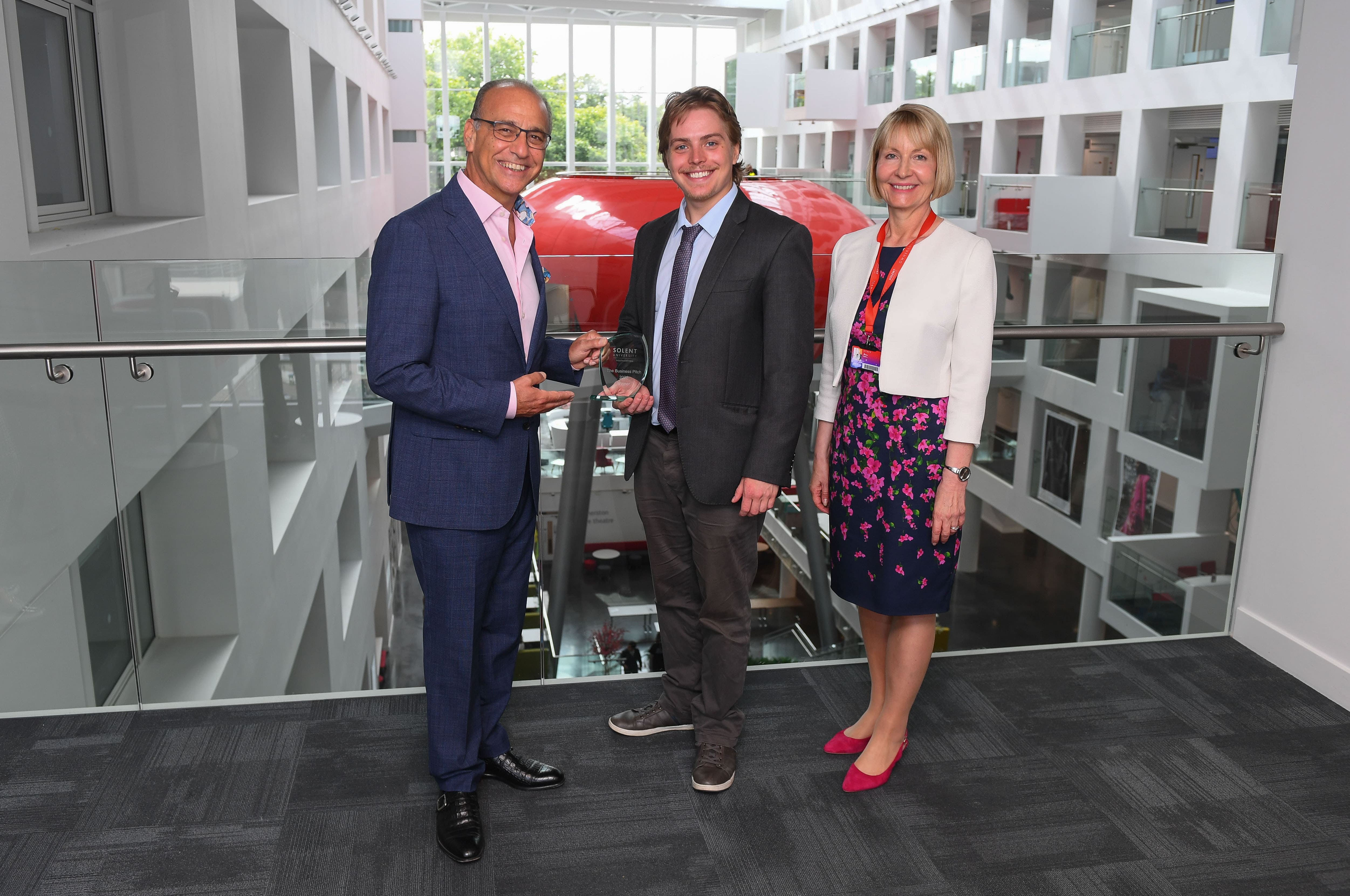 Vice-Chancellor of the University, Professor Karen Stanton opened the event welcoming students, alumni, judges, and local business representatives. The six finalists had 10-minutes to 'sell' their idea to the expert panel, with a 3-minute pitch, followed by a Q&A session from the panel.  
Carey Moore, NatWest's Regional Director, Corporate & Commercial Banking, Solent announced the runner up as Benjamin Warrington of Wellbeing First, an organization that is tackling wellbeing challenges in primary schools. 
NatWest are offering Golden Tickets for the Winner and Runner Up to their new Accelerator in Chandlers Ford, which includes one-to-one coaching, a programme of thought leadership and events, access to a network of like-minded peers, and focused support with experts on hand and use of contemporary, co-working space. 
Following the successful event, Caroline Walsh, Director of Solent Business School said,
"Huge congratulations to all the finalists, they really were incredible. This investment opportunity is part of the key activity the University carries out in supporting student success, and levelling up through successful enterprise and sustainable business growth.
Solent has a rich history of encouraging, supporting and driving entrepreneurship and innovation, whether through degrees, or Masters, Help To Grow Management for SME business leaders, apprenticeships or higher technical qualifications. We believe that this opportunity will give Mitch and his business the space to breathe, grow and succeed and we will keep in touch with Other Skies and our other budding enterprises."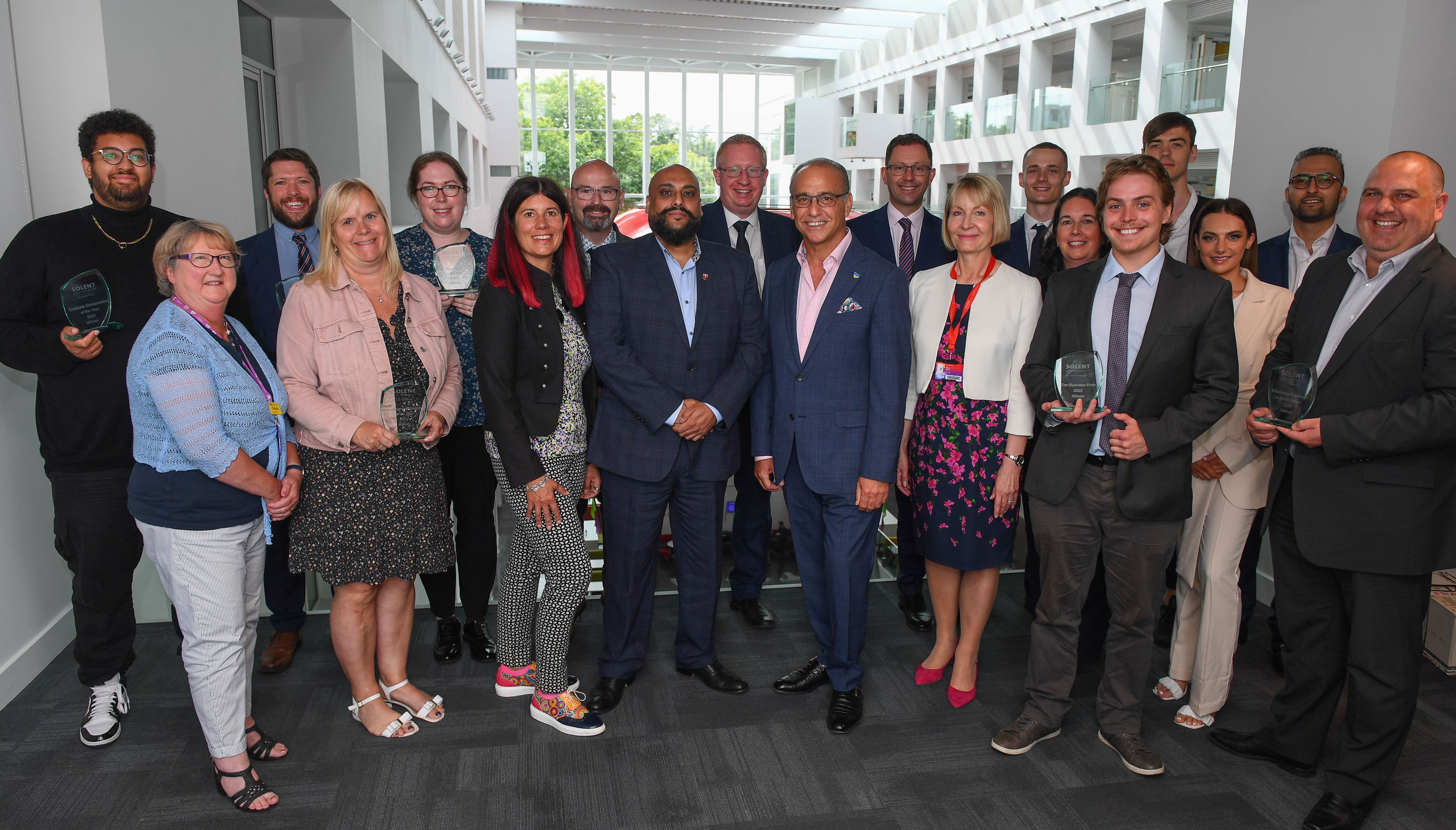 The six finalists pitching for the top prize were:
OTB Vendors - Automated drinks vending machine - Patrick Songore 
Everessence - Virtual dressing instore experience - Alexandru Solca /Renato Solca 
Wellbeing First - Education software - Benjamin Warrington 
LuLu Events - Events planning - Lucy Maynard 
Other Skies Ltd - 3d web studio for the marine industry - Mitch Wisniewski 
Aianx Technology - AI optimisation platform for vessels - Reza Abusaidi 
When submitting their business pitch, candidates were asked to reflect on the positive effect they will have - the environmental, economic, and social sustainability impact of their business for the wider global and UK Economy, the city of Southampton and Central South region. The competition to win £10,000 was open to individuals and groups, where at least one member is a Solent University student or alumni who graduated after 2015.