Dr Anthony Basiel
DProf
Module Leader
Faculty of Business, Law and Digital Technologies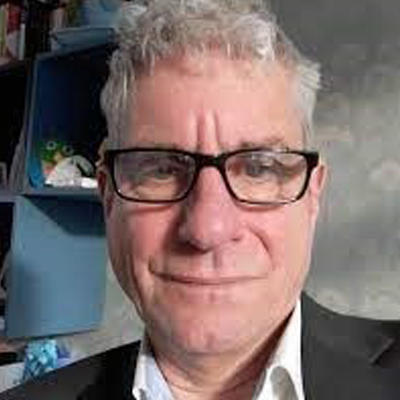 Biography
Dr Anthony 'Skip' Basiel – Module Leader, School of Computing
My lifelong learning passion is about blended learning solutions innovation. Currently, webinar design using augmented reality and a Socratic discussion model is my area of interest to promote creativity and brainstorming.
Promoting engagement in a blended learning event through gamification is a topic I have published and would like to collaborate with colleagues in-and-out of Solent University. Computer Simulations are powerful tools for learning. I am keen to research and develop this technology for academic/knowledge exchange innovation.
If you are interested in developing informal learning designs, please contact me. I am happy to have a Teams discussion to explore collaboration opportunities.
Cheers, Dr Anthony 'Skip' Basiel
Anthony.Basiel@solent.ac.uk
https://abasiel.wordpress.com
Further information
As an Adobe International Education Leader for over a decade, I was invited to the Summer Institute in San Francisco, USA to consult the eLearning Developers on next generation software and platforms for blended learning solutions.
As an eLearning Consultant, I have worked with a wide range of organisations in the education, corporate and charity sectors. For example, I have advised Oxford University TALL Group and the Natural History Museum, London on webinar collaboration design.
My role as eLearning Project Manager has seen me work with the European Commission and the British Council as a member of their Expert Consultants list. For example, a project with the University of Gaza was given national recognition for curriculum innovation in eLearning by Advance HE (formerly the Higher Education Academy) and the E-Learning Network.
Please see more at https://abasiel.wordpress.com/psn/