Apprenticeship
Social Worker (Integrated Degree) Apprenticeship
Course overview
Are you looking to pursue a career in a rewarding profession? Solent's social work apprenticeship degree will help you develop a thorough grounding of the standards required to become a professional social worker. You'll develop leadership skills alongside other skills, knowledge, values and first-hand experience, key to making a difference to the lives of vulnerable people.
The first two years of this apprenticeship degree concentrate on learning the basis of professional social work and includes looking at subjects such as social work theory, working in organisations and communities, law, psychology and human development and sociology and society. For your final year, you can choose to specialise in adults or children and families to help focus your career path upon graduation.
An important element of the course is the approval gained from industry regulator Social Work England. As a result, you're eligible to register as a qualified social worker once you've graduated. The qualification is also valid for practice in Europe, Canada, Australia and the USA, widening the career opportunities for graduates wishing to travel after their degree.
The course team's strong links with local employers, service users and carers within the industry have allowed previous students the opportunity to practice the theory they've learnt in work placements, enabling them to build their skills and confidence as a social worker and develop their professional network.
These established links with the industry have also allowed past students to attend regular guest lectures where they have benefitted from talks delivered by social work professionals giving valuable insight into the industry and the career opportunities available.
Both an academic qualification and, importantly, a professional qualification, this course is approved by Social Work England – this means that you'll be eligible to apply for registration as a social worker on successful completion of your degree.
Approved by: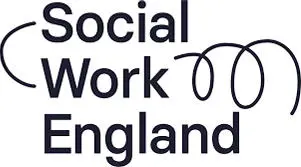 Funded by: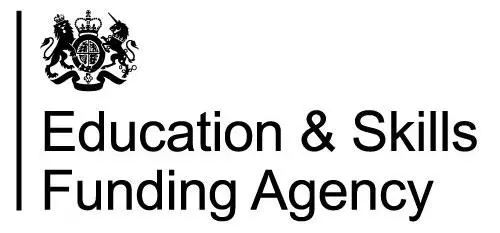 Top 20
Ranked 16th in the UK for social work (Guardian University Guide 2022)

For employers
Apprenticeships can add value at all levels of your business:
Upskill your staff with industry relevant qualifications.

Drive an increase in productivity.

Promote long-term loyalty and reduce staff turnover.

Reduce the cost of qualifications and training.

Develop staff with a minimum of interruption to day-to-day operations.

Offer genuine opportunities for personal development to both full-and part-time staff.

Offer genuine opportunities for personal development to both full-and part-time staff.

For apprentices
Here's what a higher or degree apprenticeship can offer you:
A combination of on-the-job and academic study which is relevant and applied.

A continued wage and contract of employment which includes all the same benefits as any employee.

A higher or degree qualification which is recognised, transferrable and the same level as if achieved through traditional study routes.

A debt free future with zero tuition fees. (Please note, as apprenticeships are funded by employers, apprentices are not eligible to apply for Student Loans Company loans)

An opportunity to develop new skills and progress within your industry.
What does this course lead to?
Social workers have opportunities to work with other professionals such as the police and doctors, to plan support and offer services to those in need of care and support.
If a social worker is successful in enabling change, it can mean that a child or vulnerable adult may achieve a new lease of life and positive possibilities for the future.
Who is this course for?
This BA (Hons) Social Work programme prepares students for a wide range of social work and community care roles. You'll need a non-judgemental attitude, an appreciation of diversity, self-awareness, flexibility and openness to new ideas. In addition, you'll be able to demonstrate relevant skills such as empathy, active listening, negotiating and advocacy. Ideal candidates should aspire to work with vulnerable members of the community. Applicants typically come from a wide range of academic backgrounds.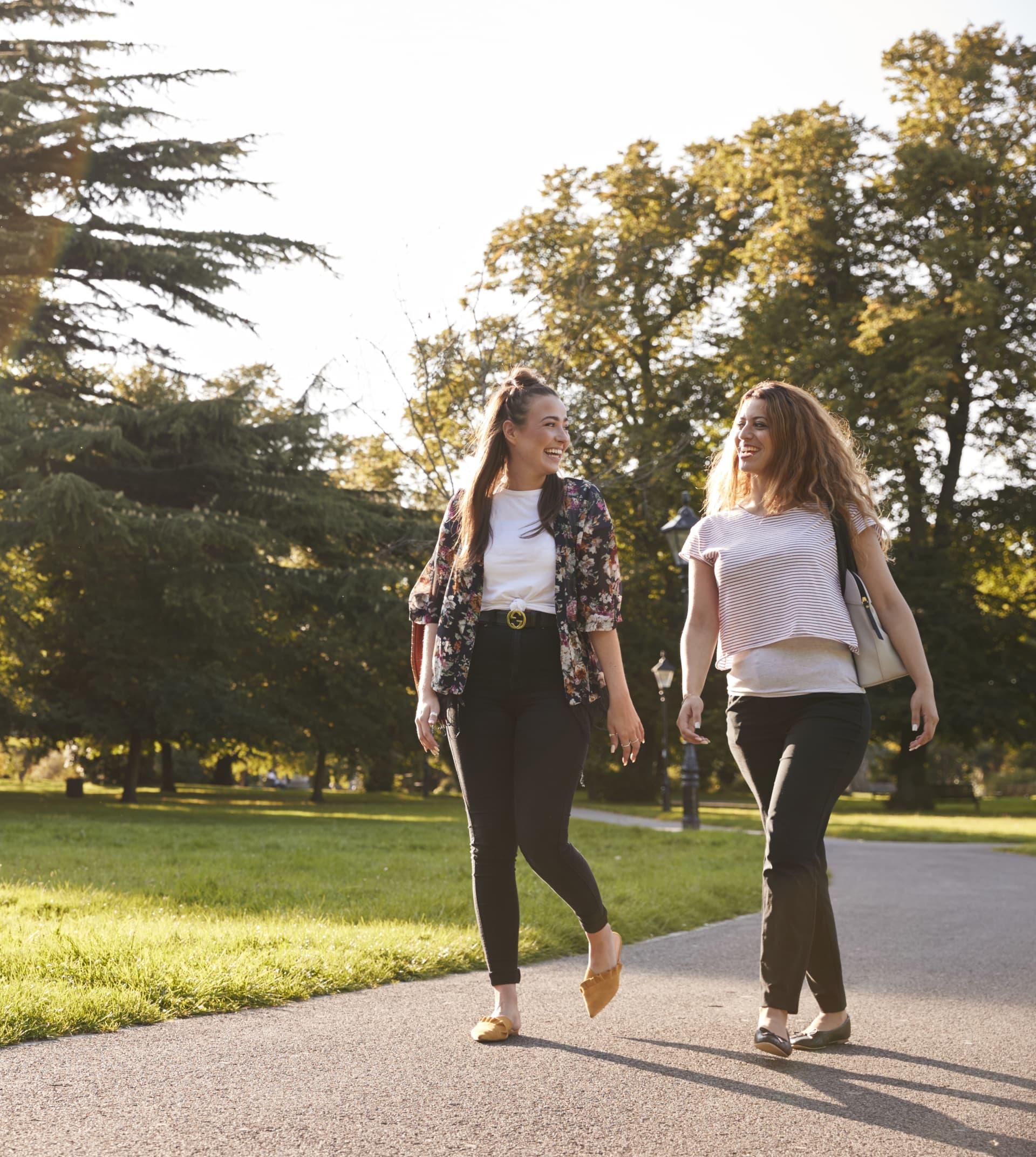 Facilities
Our vibrant campus brings state-of-the-art facilities to enhance your learning and elevate your student experience. Our award-winning teaching building, The Spark is centred around students and offers a stimulating study environment with flexible learning spaces.
Away from studying, why not try out the gyms, fitness studios and sports halls in our £28 million Sports Complex, or watch a blockbuster film at our student-run cinema with Dolby Atmos audio.
Come to an open day
Fancy a sneak peek? Take a look around!
Meet the team
The University cannot guarantee any particular members of staff will teach specific aspects of the course in the future, but will endeavour to ensure the teaching team maintains their balance of experience and qualifications.
What you'll study
Core modules
Sociological Perspectives in Contemporary Society
In this module you will journey through the historical changes in society which have led to the formation of social work and how it developed as a profession. This module will introduce you to a critical understanding of the historical context of social work and the changing role of politics and the State in relation to social work.
Legislative Frameworks for Social Work Practice
This module introduces the general legal context and framework for social work practice in respect to working with vulnerable children, young people and adults. You will gain an understanding of key legislation and determine the associated social work duties and responsibilities.
Psychological Perspectives across the Life Span
You will learn about the stages of human development throughout the lifespan with a focus on cognitive psychological development, psycho-social and emotional theories, mental health and the interaction between the environment and a person's psychology.
Community and Culture
This module builds on the knowledge acquired while studying 'Sociological Perspectives in Contemporary Society' in the first semester and explores the origins of community social work.
Establishing Contemporary Practice in Context
This module runs over period one and two of the academic calendar. This is your primary, formative year: where you begin to consolidate and integrate learning from both the taught modules, and you will use this to underpin the development of your practice within your workplace.
Successful apprentices will graduate with a:BA (Hons) Social Work
How you'll study
You will learn through a combination of directed learning, collaborative learning and guided learning. You will also make use of the University's online learning platform Solent Online Learning (SOL).
You may be assessed by a combination of:
Essays

Individual presentations

Project work

Poster presentations

Portfolios

End-point assessment
This course is assessed via essays, presentations, projects, posters, oral communication with service user, direct observations, and portfolios and used to assess all elements of the course.
Find out more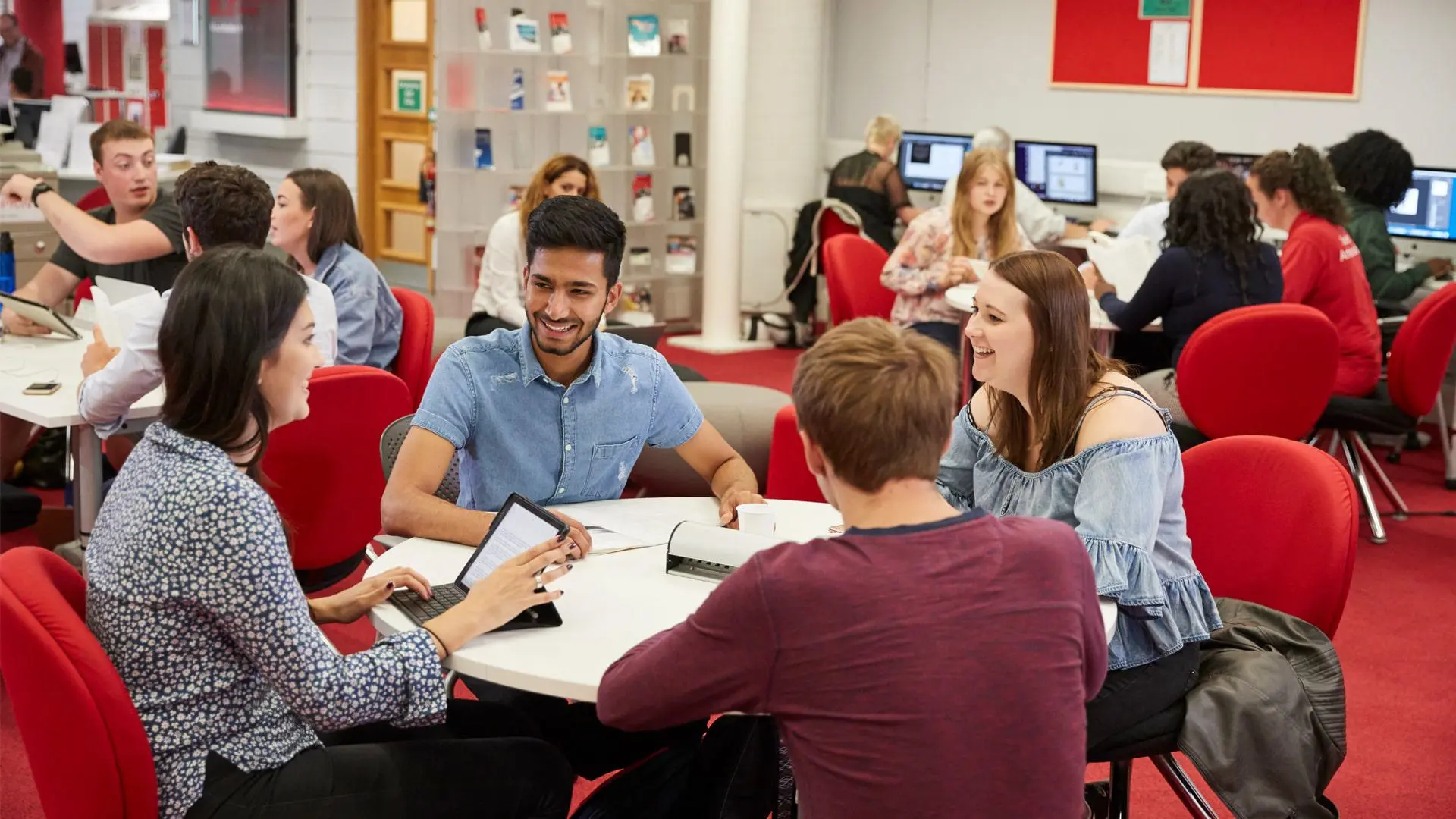 Fees and finance
Businesses with an annual payroll above £3million will be classed as a levy paying employer and will be able to use funds accrued in their digital apprenticeship service (DAS) account for payment of the training. Please contact us for guidance on fees if you are a non-levy employer which will cover at least 95% of the costs.
The programme cost for the 2024/25 academic year is: £24,000
Apprentices pay nothing towards their course fees
The course fees will be covered by your employer.
Extra course costs
The 2023/24 other costs are not yet available. For guidance, previous other costs have been:
Compulsory costs
DBS – Enhanced DBS fee, paid by employer
Student travel expenses to placements – dependent on placement location/travel required
Professional dress for placement work – dependent on placement location
Optional Costs
While most course costs are covered by your tuition fees, some essential resources and optional extras may need to be paid for separately. These additional costs are listed below. For advice on budgeting and managing your money, please contact student.funding@solent.ac.uk.
Earn while you learn
As an apprentice you'll earn while working and studying towards your degree.
Graduation costs
There is no charge to attend graduation, but you will be required to pay for the rental of your academic gown (approximately £45 per graduate, depending on your award). You may also wish to purchase official photography packages, which range in price from £15 to £200+. Graduation is not compulsory, so if you prefer to have your award sent to you, there is no cost. Extra guest tickets will go on sale after results publication and will be sold on a first-come-first-served basis. The cost per ticket is currently £15. Please note, we do not guarantee there will be any extra tickets available to purchase.
Entry Requirements

To study for an apprenticeship, you must be employed by a sponsoring organisation. The specific entry requirements will be agreed with your employer.
Prospective apprentices will be recruited, put forward and funded by the employer organisation for a place on the programme. Entry requirements will normally be:
A levels: BBC
BTEC: DMM
Access: Pass with 15 level 3 credits worth of units at Distinction and 15 at Merit
Interview, DBS and health checks required.

Applicants must have relevant social work or social care experience.
English language requirements
Applicants who do not have English as their first language will be required to demonstrate an approved level of proficiency in the use of the English language. The agreed minimum requirements for this course are:
IELTS minimum 7.0 overall with a minimum of 6.5 in each individual component
TOEFL IBT minimum 94 with a minimum of 19 in each individual component
or equivalent.
Qualifications are checked before enrolment, and international students must bring their original certificates or certified copies when coming to study at the University.
Ready to apply?
If you are an employer or a potential apprentice and would like to have an in-depth conversation with us about potential opportunities, please email admissions@solent.ac.uk or call 023 8201 5066.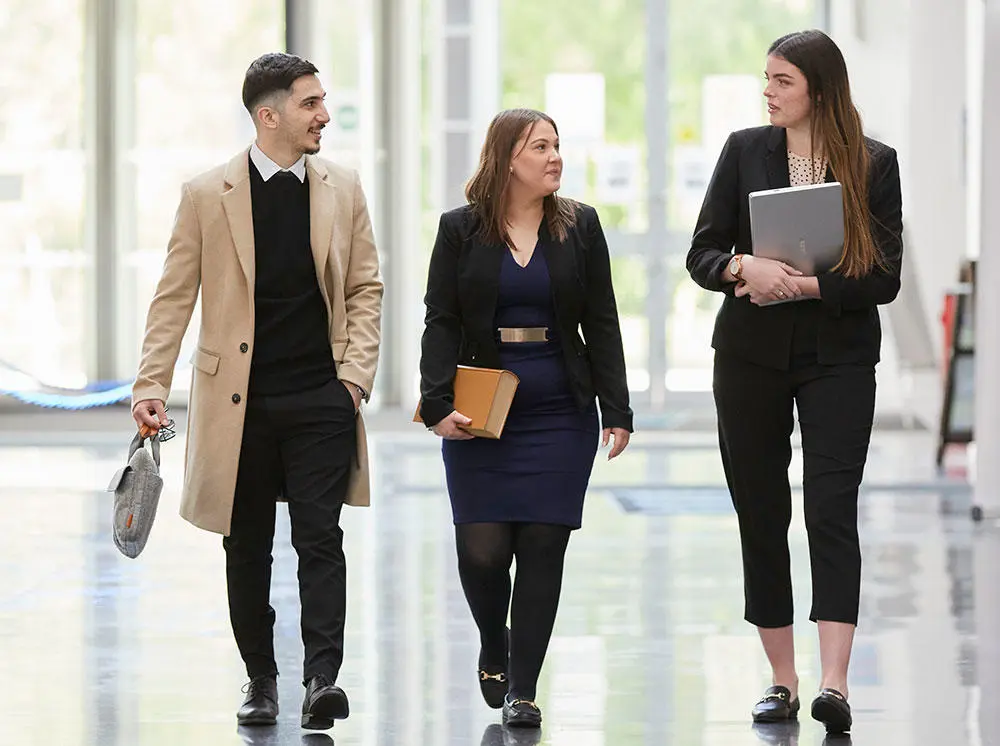 Business

Contact our apprenticeships team to discuss your needs

Contact us

Apprentice

Contact our admissions team for any questions about the course

Contact us