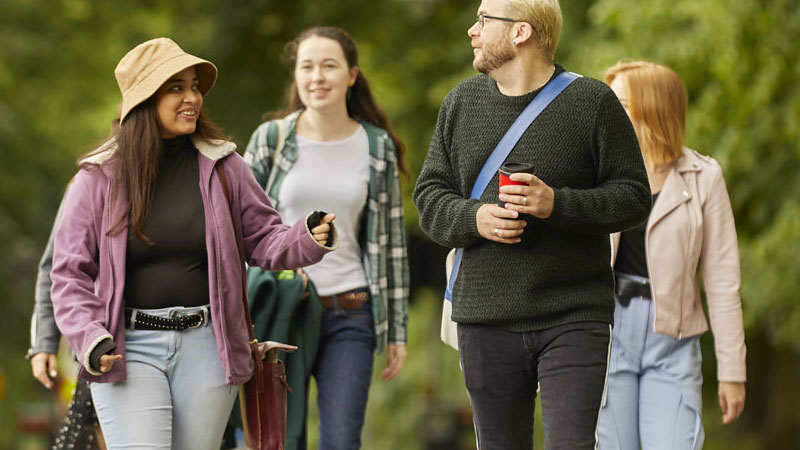 University of Sanctuary Network October gathering
Join us for the quarterly meeting of Solent's University of Sanctuary network.
Tuesday 19th October 2021
13:00 - 14:00
Online event
Solent University has committed to becoming a University of Sanctuary through the strategic priorities of engaging our communities in the new 2025 strategy and our Access and Participation Plan 2020-21 to 2024-25.
The Universities of Sanctuary is an initiative to recognise the good practice of universities which welcome people seeking sanctuary, including refugees and asylum seekers, into their communities and seek to foster a culture of awareness and inclusivity.
In April, Solent University confirmed its strategic commitment to engaging with our communities and public engagement through signing the City of Sanctuary pledge and launching a new scholarship scheme.
Learning and sharing are fundamental principles of the University of Sanctuary. Therefore, we are keen to engage and build a network of students, staff, academics, alumni and external partners with lived experiences of seeking sanctuary, teaching and researching topics related to seeking sanctuary, or are interested in supporting sanctuary seekers.
We will be actively seeking your input in creating a culture of welcome at Solent. Agenda to follow.
Please share this meeting with your fellow students, colleagues and alumni. If you are unable to attend but would like to join the network, please register here.
More information about Solent becoming a University of Sanctuary.
We look forward to your involvement and input.