Solent pledges its support of public engagement by signing the NCCPE Manifesto
Solent confirms its commitment to public engagement by signing the National Co-ordinating Centre for Public Engagement's (NCCPE) Manifesto for Public Engagement.
19th February 2021
Following the launch of our new strategy last month, Solent University has confirmed its commitment to public engagement by signing the National Co-ordinating Centre for Public Engagement's (NCCPE) Manifesto for Public Engagement.
Public engagement describes the myriad of ways in which the activity and benefits of higher education and research can be shared with the publics. Engagement is a two-way process, involving interaction and listening, with the goal of generating mutual benefit.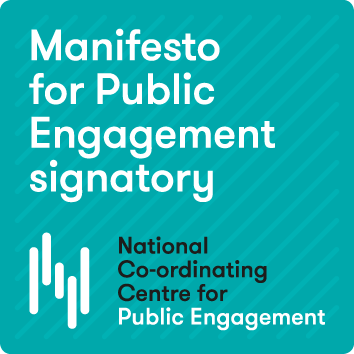 Joining over 80 other institutions, Solent University is pledging its support to the following principles:
We believe that universities and research institutes have a major responsibility to contribute to society through their public engagement, and that they have much to gain in return.
We are committed to sharing our knowledge, resources and skills with the public, and to listening to and learning from the expertise and insight of the different communities with which we engage.
We are committed to developing our approach to managing, supporting and delivering public engagement for the benefit of staff, students and the public, and to sharing what we learn about effective practice.
In signing the manifesto, Vice-Chancellor Professor Karen Stanton said: "Solent has a strong history of working with our partners and communities to deliver our real-world curriculum and research. Contained within our new Strategy 2025 launched last month, the University has published its commitment to working in partnership with our alumni, local, business and global communities to maximise the value of our work to the wider society and deliver our Civic Charter.
One of many examples of our recent public engagement is our 'Health 4 Her' initiative funded by Sports England. Across four sites in Southampton, our students, staff and academics are helping to increase the health and wellbeing of over 50 BAME women, increasing social cohesion and decreasing isolation caused by the lockdown.
The University will now be working with the NCCPE to review our current public engagement strategies, activities and staff support in order to enhance our public engagement in line with the principles of the manifesto.
Paul Manners, Co-Director of the NCCPE said: "We are delighted to welcome Solent as one of our Manifesto signatories. I have been enormously impressed by the commitment shown by the University to making engagement a defining feature of its new strategy. Work underway at the University – for instance to develop its civic charter – is of a really high standard. Colleagues across the UK will have much to learn from and be inspired by in Solent's approach."
It is the University's ambition in 2022 to join the small number of Universities in the UK who have achieved the NCCPE's Engage Watermark. The award aims to recognise an institution's strategic support for public engagement and their commitment to improving the support offered. Just as a watermark runs through the fabric of a document, an Engage Watermark indicates that engagement runs through an institution's fabric.