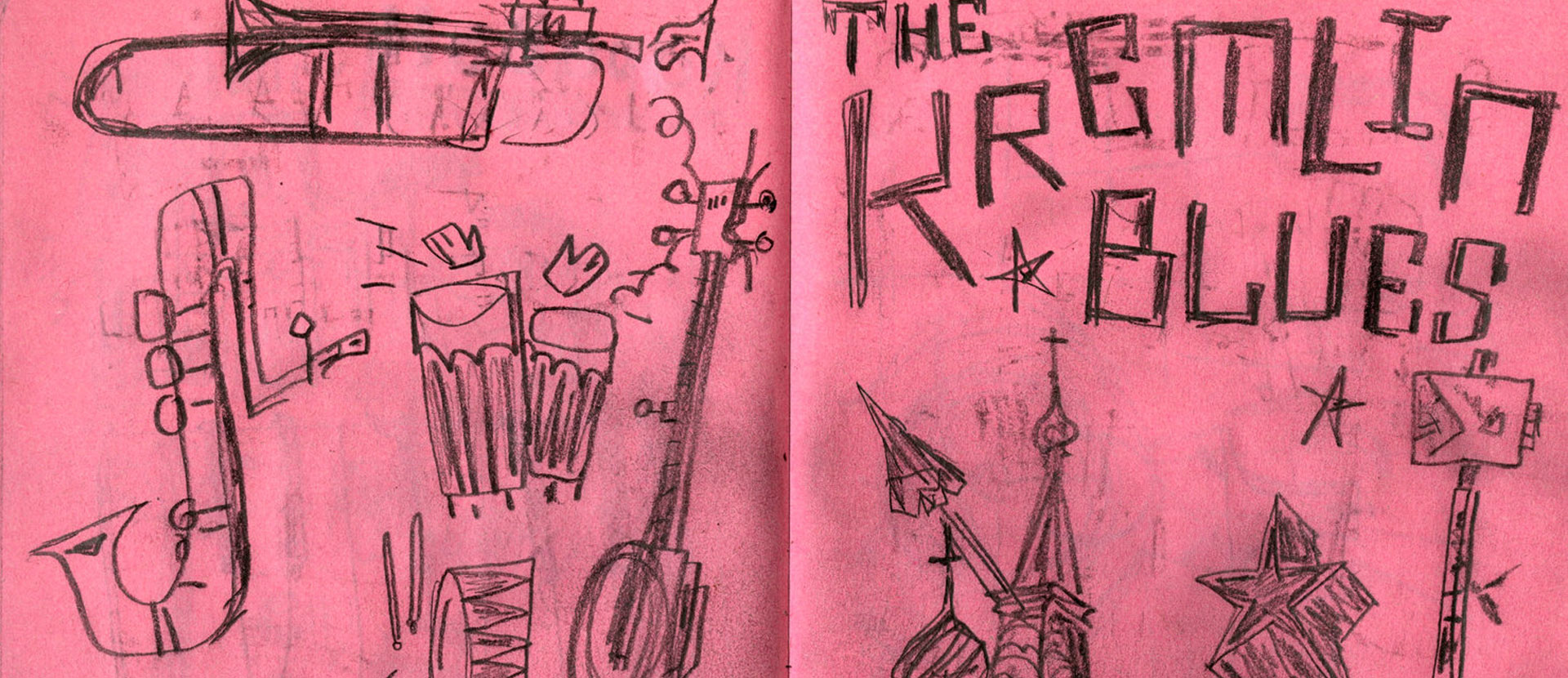 Exploring the world of secret societies
Final year BA (Hons) Illustration student, Ted Jennings drew on his dad's involvement with the Freemasons to create and curate his own secret societies for his final major project.
4th June 2019
Final year BA (Hons) Illustration student, Ted Jennings drew on his dad's involvement with the Freemasons to create and curate his own secret societies for his final major project. What resulted is posters, magazines and record sleeves for these strange and wonderful fictional societies. We had to find out more, so we caught up with Ted to get a peek into this world.
Hi Ted, please tell us more about your final project!
I decided to create my own secret societies and then explore them through printed pieces, photographs and other ephemera. I also took upon the identity of a fictional museum curator, cataloguing the fake histories of these societies.
Some of examples of these societies include underground bus racers, a telekinetic bowling team, a secretive jazz quartet, and a Welsh Girls' Brigade turned private army.
For these societies I made posters for fictional sporting events, eye-tests full of hidden messages, vinyl record sleeves, and much more. I also altered old family photographs to give my secret societies some credence and flesh out their backgrounds.
What gave you the inspiration?
The main inspiration behind my project is my dad.
Since I was little, I'd known he'd been a Freemason for a time, but he never really revealed anything about it - it is a secret society after all. When I began researching for this project, he finally went into detail with me about the group's history, ancient traditions and strange customs - this really helped shape the direction of the project.
I was also greatly inspired by my tutor, Jonny Hannah, who had mentioned that a secret society didn't have to always be this enormous, shadowy organisation - it could just be a group of friends going to the pub on a Thursday wearing silly hats; it could be a lot more human and personal.
These two elements, combined with some weird and wonderful ideas of my own, helped to form my museum of secret societies.
What have you enjoyed most about your time at Solent?
I feel my final year on the illustration course has been the most enjoyable time. From day one, the course had been challenging my ways of working, exposing me to new processes and building me up as an artist.
The third year is where all of this important work culminated, and I was allowed to make whatever I liked and follow my own briefs. The freedom as well as the challenge of this was really stimulating as a creative as I was left to my own devices to solve my own problems and really delve into the way I like to work and things I enjoy illustrating.
What's next for you? Do you have any work or internships lined up?
I feel I'm currently in a great position for the future, simply due to the sheer amount of good options I have moving forward, including freelancing or going on to do my MA in either illustration or visual communication.
I've often thought about trying to find a career in design as it has become a great passion of mine throughout university. I was lucky enough to have a work placement with Egmont Publishing in April, which gave me lots of insight into being a designer on a day-to-day basis. The placement really opened my eyes to areas of the industry I had previously thought were closed to me, as well as professional industry standards and practices, all of which I feel is a great knowledge to have as a graduate.
What advice would you give to new illustration students?
My advice would be to definitely be open to new methods of working - even ones you don't immediately like the look of. Before studying at Solent, I only worked with pens and pencil, but since exploring digital methods of printmaking I've developed my own way of working. Try out everything while you can - it might just change your whole outlook on art.
See some more examples of Ted's work:
Ted's and other illustration projects can be viewed at our Summer Degree Shows