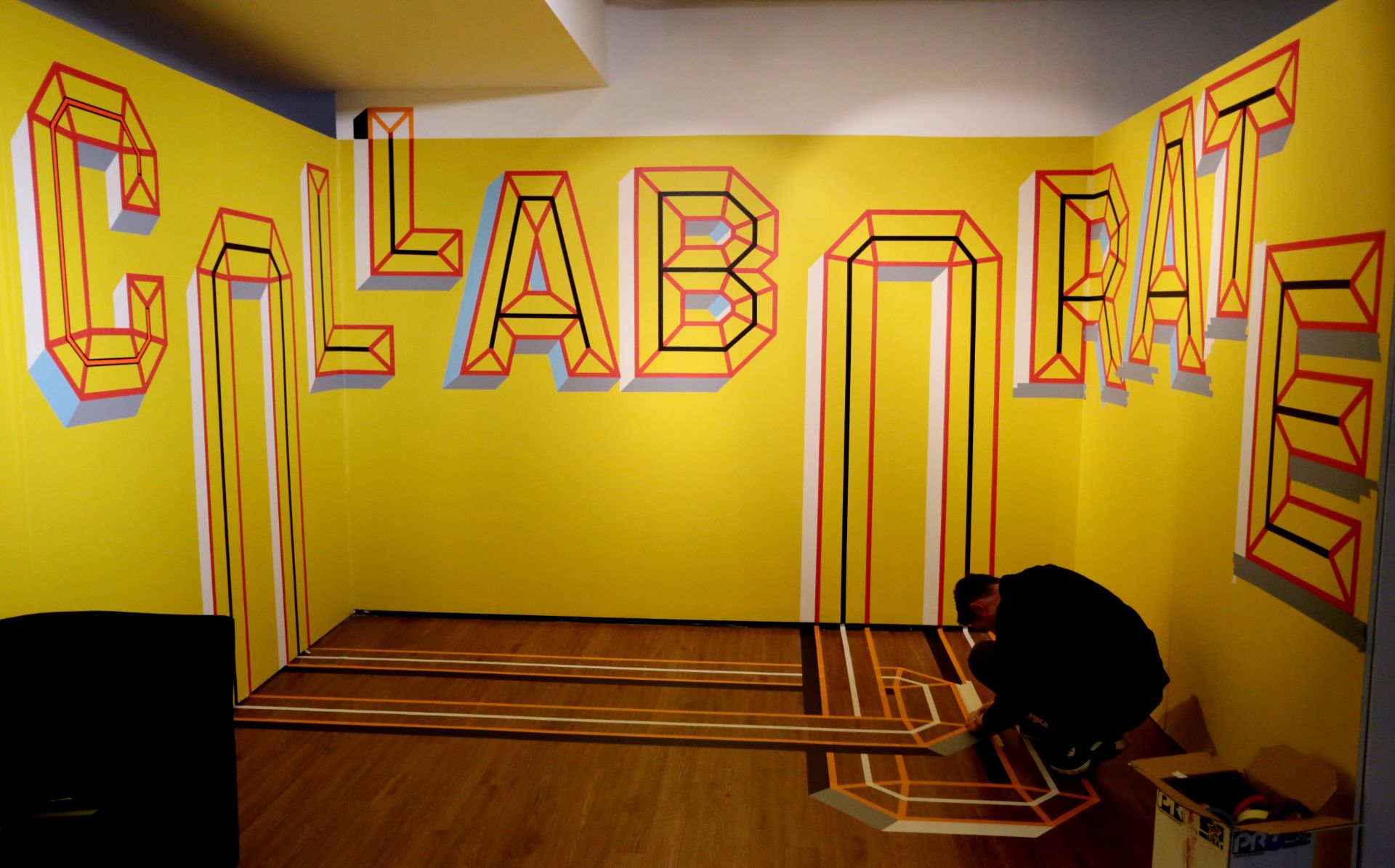 If we can't be somewhere, we'll be everywhere
In response to the continued restrictions limiting access to arts and performance spaces, Solent Gallery, part of Solent University launches What is Our Place? – a project that will use creativity to rethink place and access in all its forms.
1st July 2020
"Lockdown forces us to grapple with physical space in a way we haven't done for decades. We reflect on the social, political and philosophical implications." - Micha Frazer-Carroll, gal-dem magazine.
Covid-19 has been an experience that has pulled together community over individualism, has thrown a stark light on class and privilege, and has allowed for some disabled and marginalised voices to rise and be heard. What is Our Place? will build on their lockdown art project Connection, Community and Creativity with projects and public interventions based on issues around place, looking to the future of the city with this in mind, working with creatives, artists, cultural studies and social science scholars to invent and innovate for the city.
In response to the ongoing Covid-19 pandemic, and with the health and safety of staff and students a top priority, the University will be moving towards more flexible ways of working and increased online delivery during the new academic year. With this in mind, Solent has made the decision to temporarily close its Sir James Matthews building from September 2020-21.
The building's teaching and office space requirements will be met across the rest of campus, particularly the Spark and Michael Andrews buildings.
The closure will also impact the Solent Gallery which will be retaining a gallery window space and launching their What is Our Place? programme with offsite and community-based work to strengthen its local partnerships and explore how creativity can contribute to the wider city.
"We see this is as a vital moment to re-articulate, visualise and be ambitious about the future," says Professor Peter Lloyd, Dean of the School of Art, Design and Fashion.
"The effects of COVID-19 highlight to us the need to create meaningful responses to a range of new challenges. Now is the time to learn from the impacts lockdown has caused our city and seek real connections and interventions," he continues.
The gallery has always worked successfully within communities in the city and following the development of its ten-year business plan - devised with Curator and Arts Consultant Professor Sarah Perks - Solent Gallery will now launch a programme of offsite and community-based work, co-creating projects exploring methods for interdisciplinary and innovative collaboration.
"While retaining a gallery window space, we will seek to strengthen our partnerships and explore how creativity and creative thinking can solve problems and discuss issues relating to the city," adds Peter.