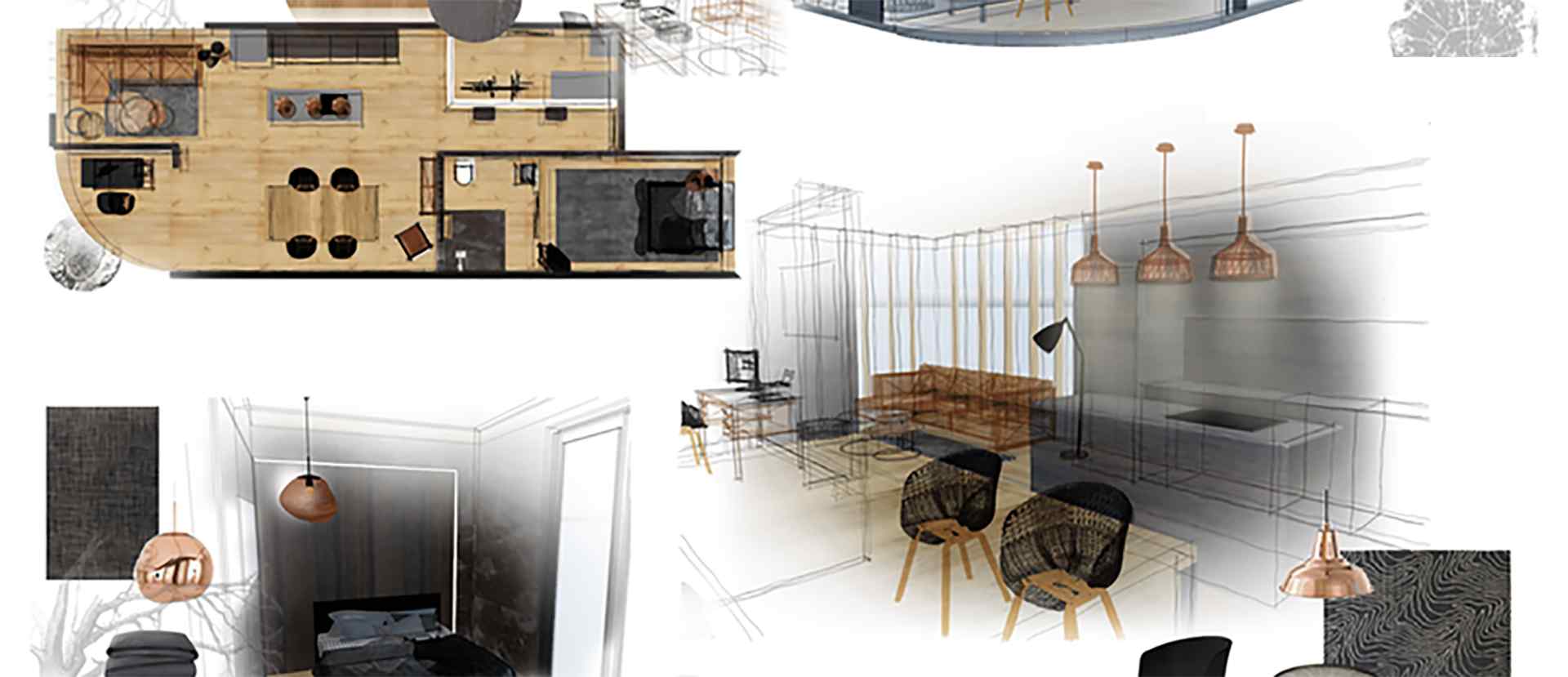 Interior design decoration students get a competition clean sweep
Every year, third year BA (Hons) Interior Design Decoration students are entered into the Amara Student Interior Designer of the Year competition as one of their final projects. This year, their hard work paid off, as Solent University students took not j
23rd May 2019
Every year, third year BA (Hons) Interior Design Decoration students are entered into the Amara Student Interior Designer of the Year competition as one of their final projects.  This year, their hard work paid off, as Solent students took not just first, but also second and third places!
Course leader Lydia Southwell says: "We were hoping to do well, but a full sweep of the board is a fantastic achievement and, in fact, all students who entered the competition as part of their 'Professional Projects' unit were short listed.
"This competition was open to all universities and colleges nationally, and to win this year (as well as last year) is a credit to our students. Even more so this year, as the judging was conducted by key interior designers in the industry."
Mollie Peile-Barnes was awarded first place, winning £3,000 plus a week-long internship at both Amara and Rachel Winham Interiors. Second and third places were awarded to Antonia Field and Krasimira Kirilova, respectively, who each won £1,000.
Judges included Sam Hood, Creative Director and Head of Buying at Amara, Rachel Winham, world-renowned interior designer, and Daniel Hopwood, past president of the British Institute of Interior Design.
Mollie says: "We had four weeks to make a home for a hypothetical client out of two shipping containers and a given budget. My design was based around the concept 'within the woods', as the client was based in the Kent countryside.
"I still can't believe it! My friend came running in saying I'd won and I was so shocked, I didn't know whether to laugh or cry. Everyone did such amazing designs, I never thought I would win, so I'm very grateful.
"I plan to use the money this summer for a place to stay during New Designers in London. The dates of the internships haven't been arranged yet, but I'm looking forward to starting them both.
"Once I've graduated I am really hoping to find a job in London. My mind is open as to what type of interior design this could be in, but I'm excited and feel like my course has given me the confidence to explore different avenues within the industry.
"Solent has had a huge impact on my future career – I'm so grateful for such a wonderful course and how it prepares us for the future."