Lecturer's book on Marvel Superhero wins international awards
Dr Terence McSweeney's latest book exploring the Black Panther's cultural importance has been winning international awards and invitations to speak around the world
1st June 2022
TV, film, media production and technology
Research
Marvel's Black Panther is without doubt one of the most financially successful and culturally impactful films of recent years. Solent University's Senior Film and TV Lecturer, Dr Terence McSweeney's latest book exploring the film's cultural importance has also been enjoying great success, winning international awards and invitations to speak around the world.

Black Panther: Interrogating a Cultural Phenomenon (2021), recently won the Congrès Interdisciplinaire d'Etudes Africaines (COAFRO) Award for Best Book on African Studies, a Non-Fiction Authors Association Gold Award (2022), an eLIt Gold Award in the category of Popular Culture, and has been nominated for an American Book Fest Award, result pending.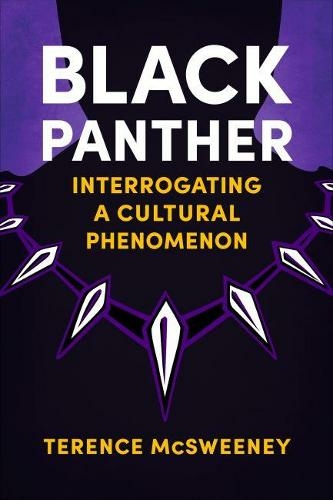 In the book, Dr McSweeney explores the film from a diverse range of perspectives, seeing it as not only a comic book adaptation and a superhero film, but also a dynamic contribution to the discourse of both African and African American studies. He charts how and why Black Panther became a cultural phenomenon and also a battleground on which a war of meaning was waged at a very particular time in American history.
The book has also led Dr McSweeney to be invited to speak all over the world (virtually) since publication in November last year. In December he spoke at the University of Lisbon, and last week he presented at Presidency University (Kolkata, India as part of their "Distinguished lecture Series". Last Friday he was a guest speaker at the Janovics Center for Screen and Performing Arts Studies in Romania.
Commenting on the book's success, Terence says: "There is something about the film which continues to inspire and interest people, and it has been wonderful to see the book engaged with in the spirit it was written, to encourage questions and debate about the superhero film, undoubtedly the most financially successful and cultural impactful film genre of the modern era."
Terence McSweeney is also the author of The War on Terror and American Film: 9/11 Frames Per Second; Avengers Assemble! Critical Perspectives on the Marvel Cinematic Universe; and The Contemporary Superhero Film: Projections of Power and Identity.