Let's paint the town purple
Solent University student supports GO! Southampton's 'Let's paint the town purple' campaign celebrating the city's recent Purple Flag Accreditation.
19th April 2023
Solent University were delighted to collaborate with GO! Southampton through Solent Creatives to create assets for their 'Let's paint the town purple' campaign, which has been launched to celebrate Southampton being awarded Purple Flag Accreditation.
Solent is a member of GO! Southampton, with our Chief Commercial and Marketing Officer Chair of the Marketing Theme Group. We work closely with GO! Southampton on a variety of projects that enhance the city-centre experience for students, residents, and visitors; one example of this is the support Solent student, Beatriz Alves Oliveira provided for their 'Let's paint the town purple' campaign.
Bea, a third-year BA (Hons) Graphic Design student, was matched with GO! Southampton by Solent Creatives after they contacted the team about the project. The Purple Flag Accreditation recognises places that offer a safe, diverse, and vibrant evening and night-time economy.
Discussing how she used this to inspire her designs, Bea says "Throughout the project, I drew inspiration from the important places that make up Southampton's vibrant evening and night-time, such as the bars, restaurants and cultural venues that make the city such a fantastic place to be. It was a challenge to incorporate all these different elements into my designs, but it was also a great chance to come up with something unique." The project provided Bea a fantastic opportunity to gain a fulfilling real-life experience in her sector, and the chance to see her creativity displayed online and around the city.

Flo Bevis from GO! Southampton adds, "It's been a pleasure to work with Bea on this project. We are always looking to collaborate with students and support local artists in our projects and campaigns across the city. We work closely with Solent University across all our programmes of work, with the University's Chief Commercial and Marketing Officer being on our board. Solent Creatives is a fantastic way for businesses to tap into a diverse pool of creative talent, which benefits both students and organisations."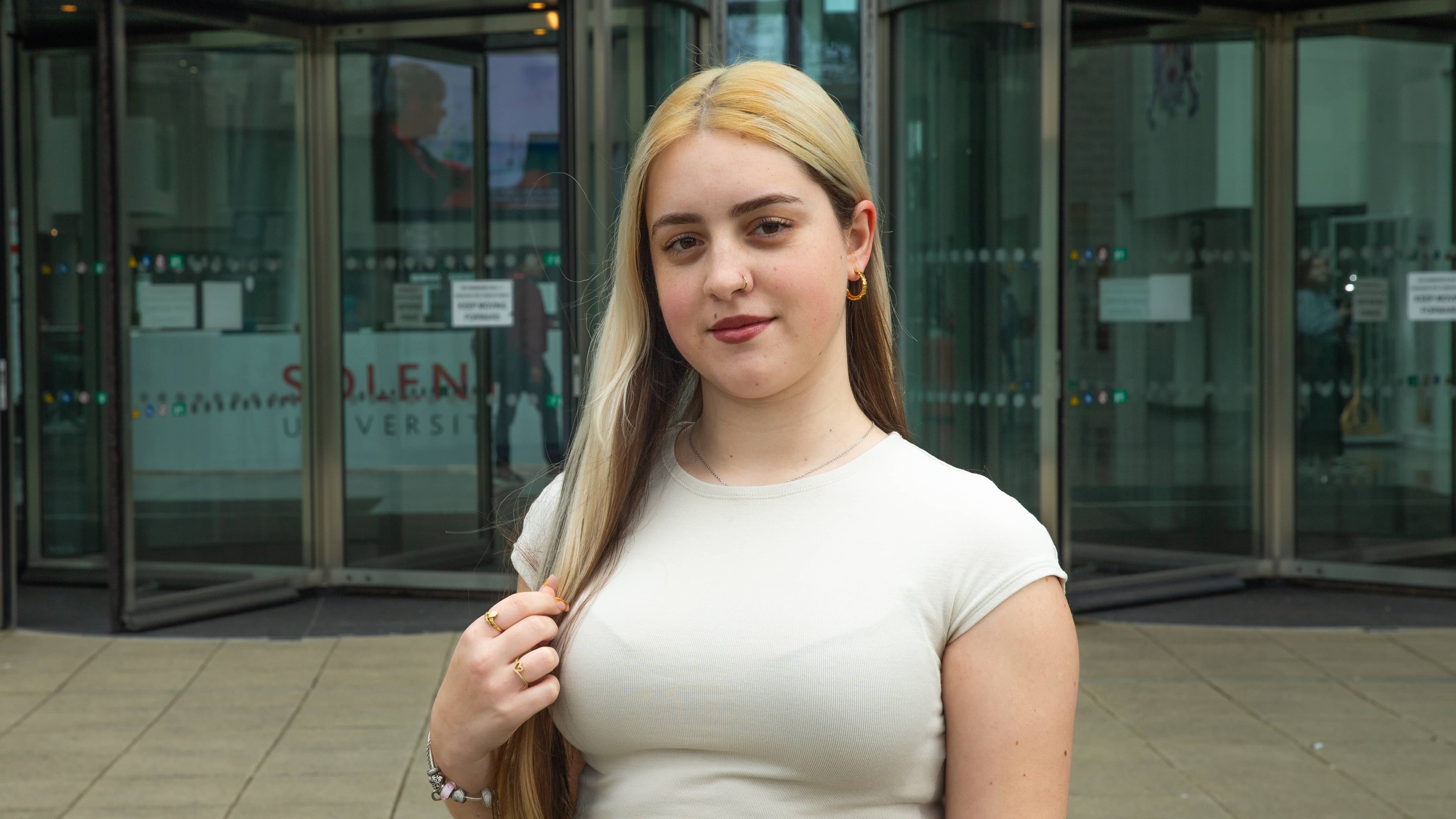 Solent Creatives is Solent University's student-powered freelancing agency who work with businesses of all sizes, from public sector bodies to small startups. The agency provides valuable opportunities for Solent students to apply their knowledge and skills and launch their freelance career, whilst simultaneously allowing businesses to access emerging creative talent.
Commenting on this project, Grace Burton, Solent Creatives Manager, commented, "This was a fantastic creative collaboration with GO! Southampton. Solent Creatives exists to facilitate paid freelancing opportunities between our students and businesses across Southampton and beyond. Bea's work is a testament to the high quality of the creative student talent we have here at Solent, and I hope Bea's experience with GO! Southampton is a springboard to future successes."
If you would like to find out more about how your organisation can work with Solent University visit our work with us section of the website.