Solent University Alumna is a winner at National Diversity Awards
Solent University Alumna wins at the recent National Diversity Awards
6th April 2022
Solent University Alumna, Abbie Hills, was a winner at the recent National Diversity Awards held in Liverpool. The 2018 Solent graduate was awarded with the Positive Role Model in Disability for her outstanding work in creating a more diverse and inclusive entertainment industry.
"I was in shock when my name was read out. I was humbled to even be shortlisted for the award let alone be the overall winner."
Abbie won the award due to the tireless work she has put in supporting actors focusing on improving inclusivity and accessibility within the entertainment industry. Her degree in BA (Hons) Film as well as her own experiences living with Cerebral Palsy, led Abbie to start up her own agency, The Dazey Hills Company. The agency offers representation and development to Actors and Production Crew in the UK and beyond and currently has approximately 50 clients who are all solely supported by Abbie.
"I try to have a really personal relationship with all my clients as it allows you to have a more hands on approach to help develop their career. I'll be in frequent contact with each of my clients, know all their names and even have each of their heights memorised in the back of my head!"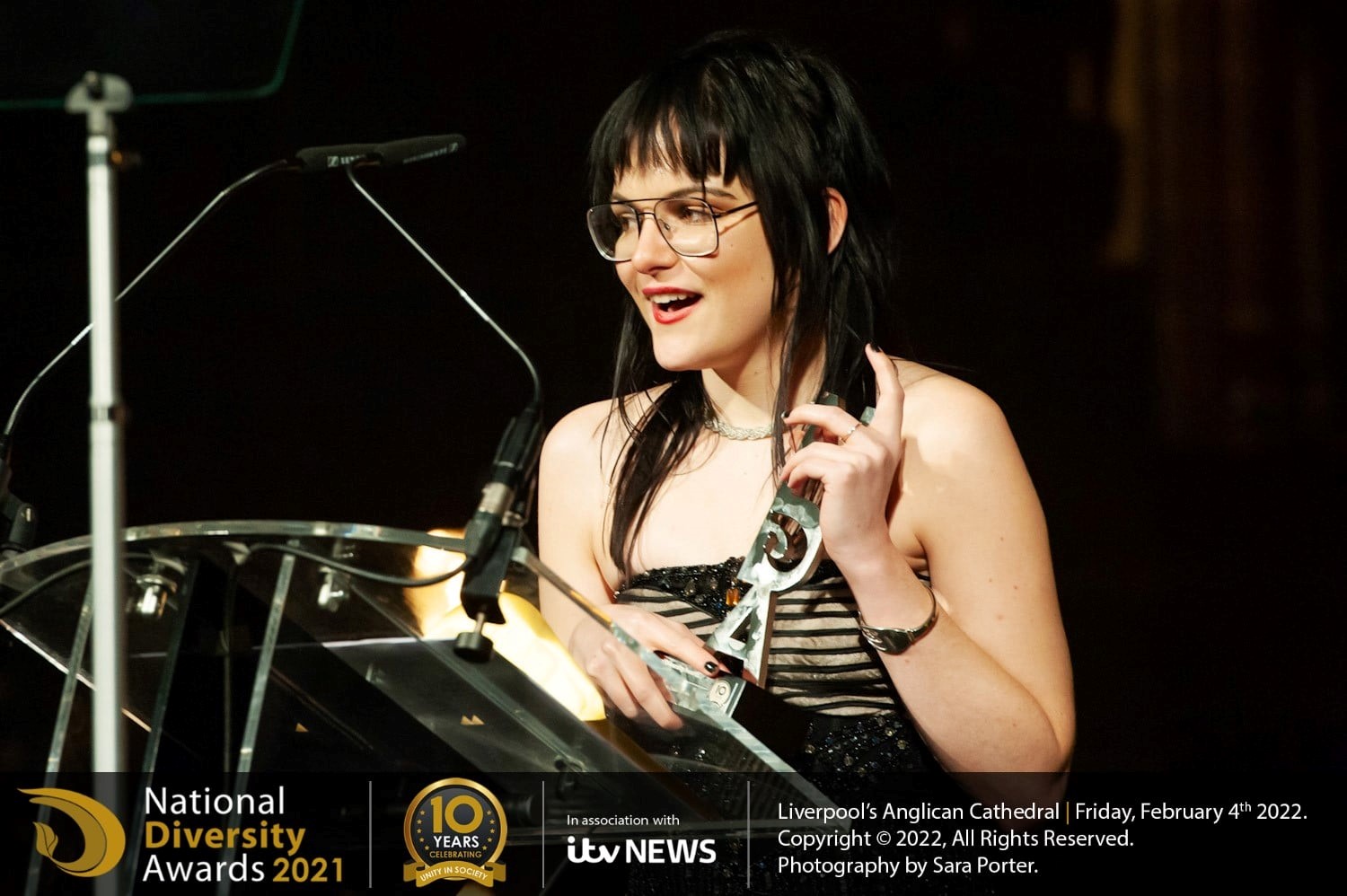 But it's not just her own clients Abbie supports. She uses her expertise to regularly support those who might be struggling in their career.
"I provide a lot of mentoring to people who are feeling a bit stagnant in their career, or they are currently not quite as successful as they want to be. I do my best to give back to people who are in this position as the entertainment industry is very tough and intimidating and I'm trying to open it up a bit."
Away from managing her own talent agency, Abbie is also the founder of PalsyVibes, a lifestyle and awareness blog for those who live with Cerebral Palsy. The blog aims to inspire others who live with Cerebral Palsy by sharing her own experiences, lives, and hobbies. It also strives to inform members of the public to allow them to understand how Cerebral Palsy effects an individual physically, but it does not affect their aspirations.
"As I was growing up, I became a lot more aware of my disability and realised that I didn't really know anyone else with it, so I built a bit of a network to help improve this. It is an opportunity to share experiences, meet others and, at times, just rant about life!"