Talented journalist of the future recognised in student awards scheme
BA (Hons) Sports Journalism student Michel Jreissati has been awarded a Bob Norris Award from the Solent branch of the National Union of Journalists for Achievement in Journalism.
11th July 2022
Michel Jreissati is one of three students recognised from the Solent region in the significant south coast awards scheme, created in memory of a former journalist and champion of journalists' rights.
Cairo-born Michel Jreissati, 20, said, "It is a great honour and privilege to be nominated, considering how talented and skilled my course mates are. It is incredibly encouraging to see my work recognised though it never felt like work or study. From the first day it seemed like I was doing something I genuinely enjoyed and was passionate about. I believe that could have never happened if it weren't for my lecturers who make this course the best sports journalism course in the country."
Each student was nominated by their respective lecturers for their exceptional efforts in sometimes difficult circumstances.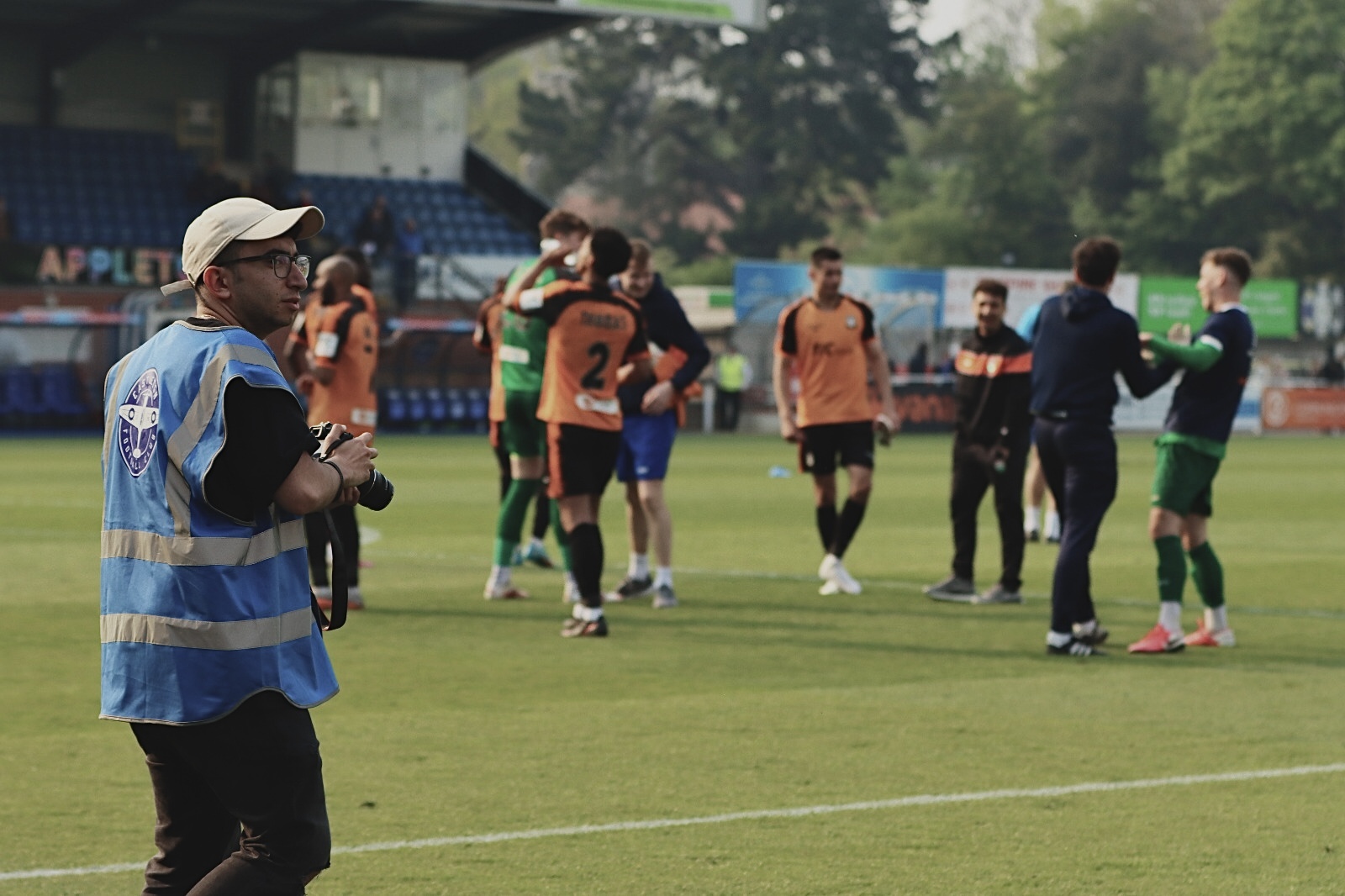 Will Cope, Course Leader and Senior Lecturer in BA (Hons) Sport Journalism and MA Sports Broadcast Journalism, said: "Michel (everyone knows him as Mickey) came to Solent having grown up in Egypt and studied at French International schools as a youngster, but his dream was always to study in England. He has a passion for sports, for meeting people and telling their stories, and soon realised that a career in sports journalism was for him.
"From the very first day at Solent he threw himself into every task asked of him, he was always upbeat, thoughtful and caring. He looked out for his classmates and was always trying to be positive around them. He was never afraid of asking questions and realised that rejection was part of the trade and took every opportunity to learn from the people around him. Even when he was personally struggling, he would volunteer to help classmates, tutors and even the University. He did all this whilst being isolated from his friends and family for long periods due to the global pandemic."
The awards scheme is run by the Solent branch of the National Union of Journalists (NUJ) in memory of their late colleague and former chairman, Bob Norris. Michel will receive a trophy, a certificate and a cash award in recognition of his achievement.
Bob's widow, Pauline Norris, of Earnley, Chichester, a former journalist and Chair of the Solent NUJ, said: "The 2022 successful students demonstrate just what this award in memory of my husband Bob is all about. They have achieved so much, often in challenging circumstances."