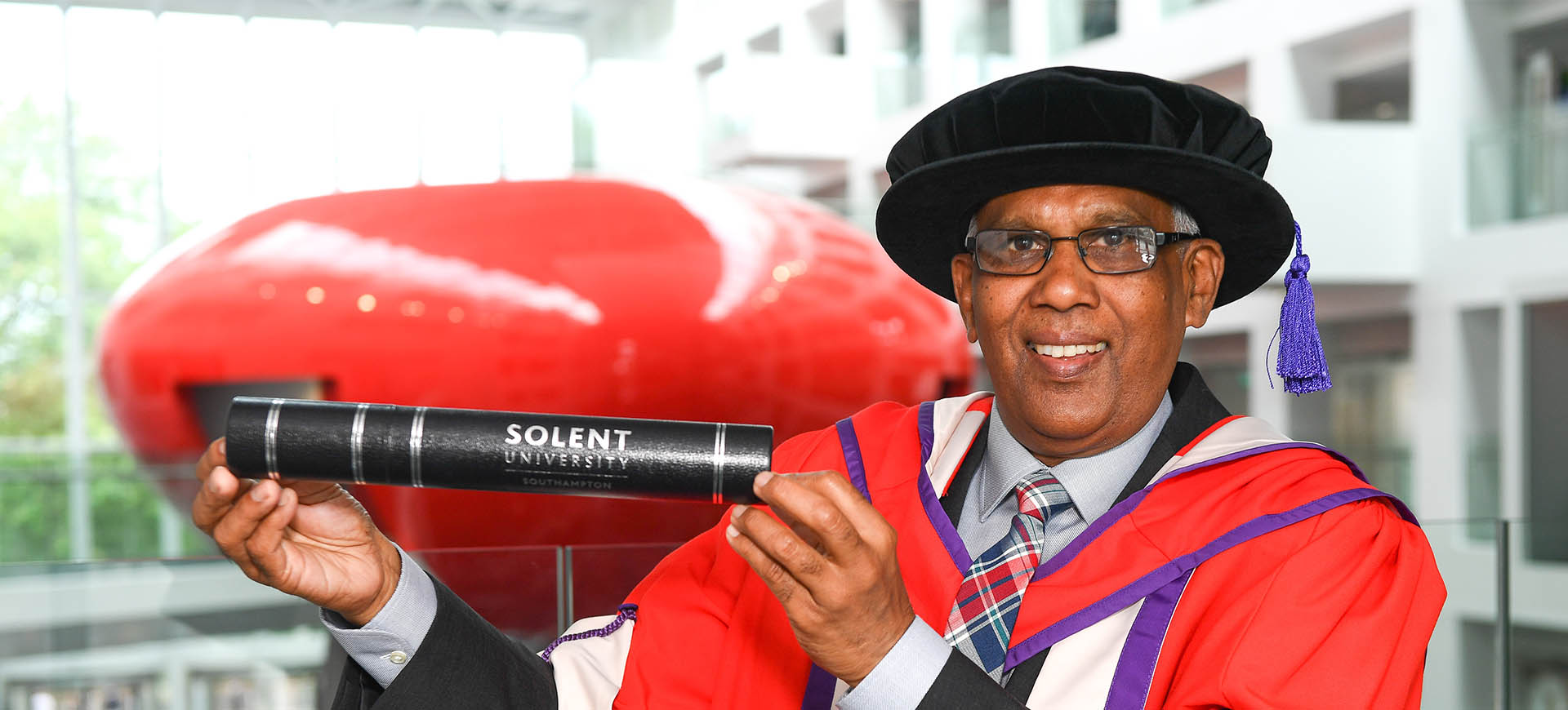 Unity 101 station manager receives honorary degree
Ram 'Kelly' Kalyan, Southampton-based radio station manager, has been awarded the honorary degree of Doctor of Arts by Solent University
10th July 2019
Ram 'Kelly' Kalyan, Southampton-based radio station manager, has been awarded the honorary degree of Doctor of Arts by Solent University today (Wednesday 10 July). 
Educated in Nairobi and England, Kelly is a qualified electronic engineer in sound and lighting. He started working in the media industry while at college and following several years as an engineer, started working as a self-employed professional presenter in 1979, being voted Best Regional DJ by the Disc Jockey Federation of Great Britain.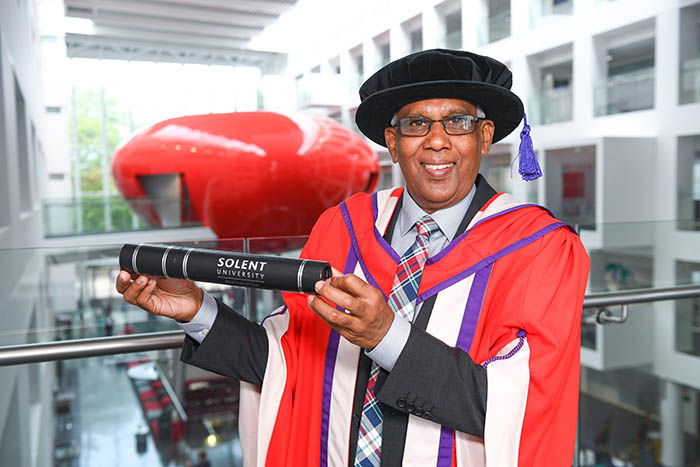 Kelly has now been running Unity 101, the leading ethnic community radio station in the south of England, for more than seventeen years. Unity 101 provides Solent University students with opportunities to gain valuable work experience in a working radio station and at live events, helping to set them up for careers in the media industry.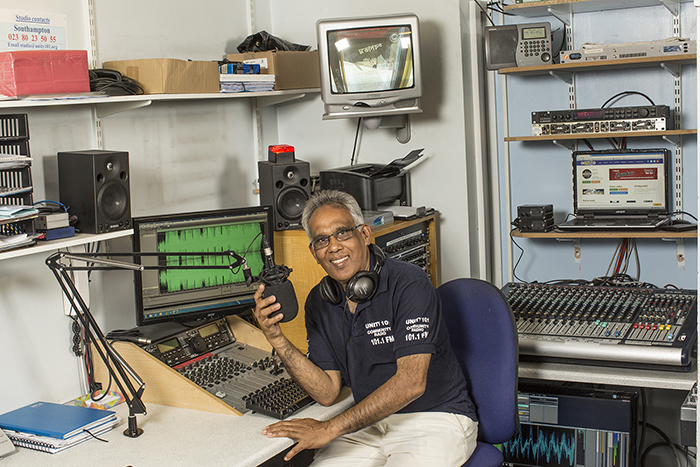 His passion and enthusiasm for radio as well as community cohesion is extraordinary and Kelly is involved in many different projects across the city that help and support this. He works closely with Hampshire Constabulary, the NHS and local schools, as well as providing support for many young Black, Asian and Minority Ethnic (BAME) people in the city in training and development. He has recently worked with the University to support local community groups in exhibiting their work and explaining their culture in a visual way through Unity Arts, a community arts hub based in Southampton.
Commenting on his award, Kelly said: "Unity 101 is all about bringing people together, sharing cultures and providing platforms for growth for young people of all backgrounds. Receiving this award is such an honour and I will continue to endeavour make a difference through my work."