Vice-Chancellor announces retirement
Professor Karen Stanton will be retiring from her role in early 2023
21st July 2022
Homepage - News - Featured
Professor Karen Stanton, Vice-Chancellor of Solent University, Southampton, has announced that she will be retiring from her role in early 2023, prompted by her commitment to care for her elderly mother.
Phil Cotton, Pro Vice Chancellor, Chair of the Board of Governors at Solent says, "We would like to thank Professor Stanton for everything she has done for the University. She has provided exceptional leadership during extraordinary times - navigating the University through the challenges of the pandemic, Brexit and a fast-changing sector.
"She has been a superb Vice-Chancellor and will be sorely missed, but her contributions, vision and innovations have provided a firm foundation from which Solent can continue with its commitment to educate students and maritime cadets from a wide socio-economic background, and to produce graduates who are future ready - equipped with the skills needed to benefit the city, the region and beyond."
Having worked in higher education for 25 years, eight years as a Vice-Chancellor, Professor Stanton became Solent's first female Vice-Chancellor when she joined the University in February 2020.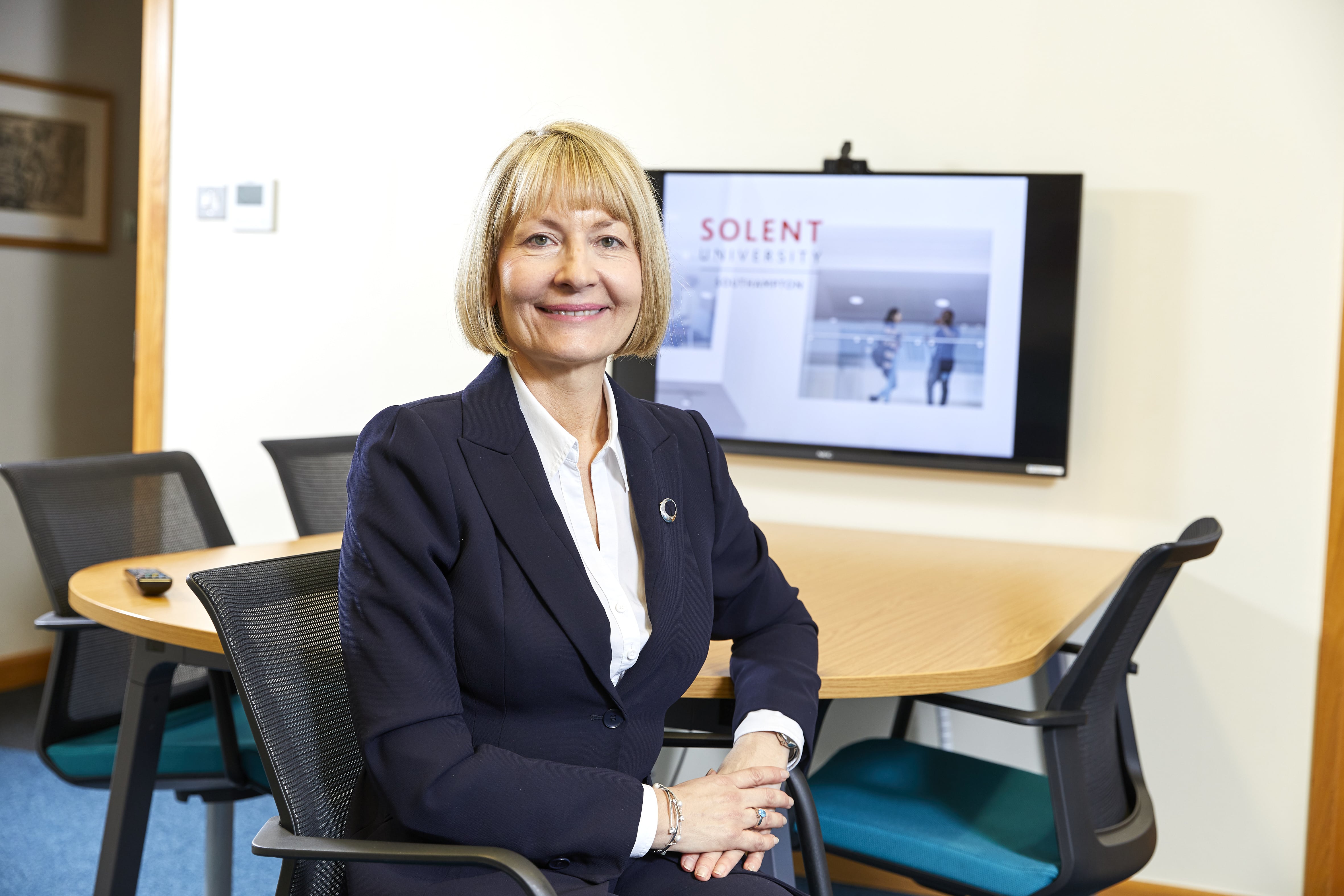 She has dedicated her career to enhancing and advancing life and career opportunities through education, with a particular commitment to widening access and support for all.
Notable successes during her time at Solent include launching the University's Strategy 2025 and Civic Charter, establishing Business Advisory Boards, opening two new research centres - for UK Maritime Autonomy and Marine Sustainability - and the reformulation of the University's strategic partnership with Saints FC.
Professor Stanton says, "It has been a genuine privilege to lead such a dedicated and committed community. Each year the University plays a critical role in enhancing and advancing life and career opportunities for thousands of students and cadets, drawn from diverse backgrounds. As Vice-Chancellor I have seen first-hand the transformative power of the teaching and research that is delivered at Solent.
Looking to the future, she says, "Our Strategy 2025 has put the University onto a firm footing, and I have every confidence our plans will continue to deliver outstanding quality in our teaching and research and a sustainable platform from which to grow."
Following discussion with the University's Board of Governors, Professor Stanton has agreed to stay on until her successor has been appointed and to ensure a smooth transition.
It is Professor Stanton's firm intention to continue with her passion for the sector in a voluntary capacity, in particular, to ensure girls across the world have access to education.