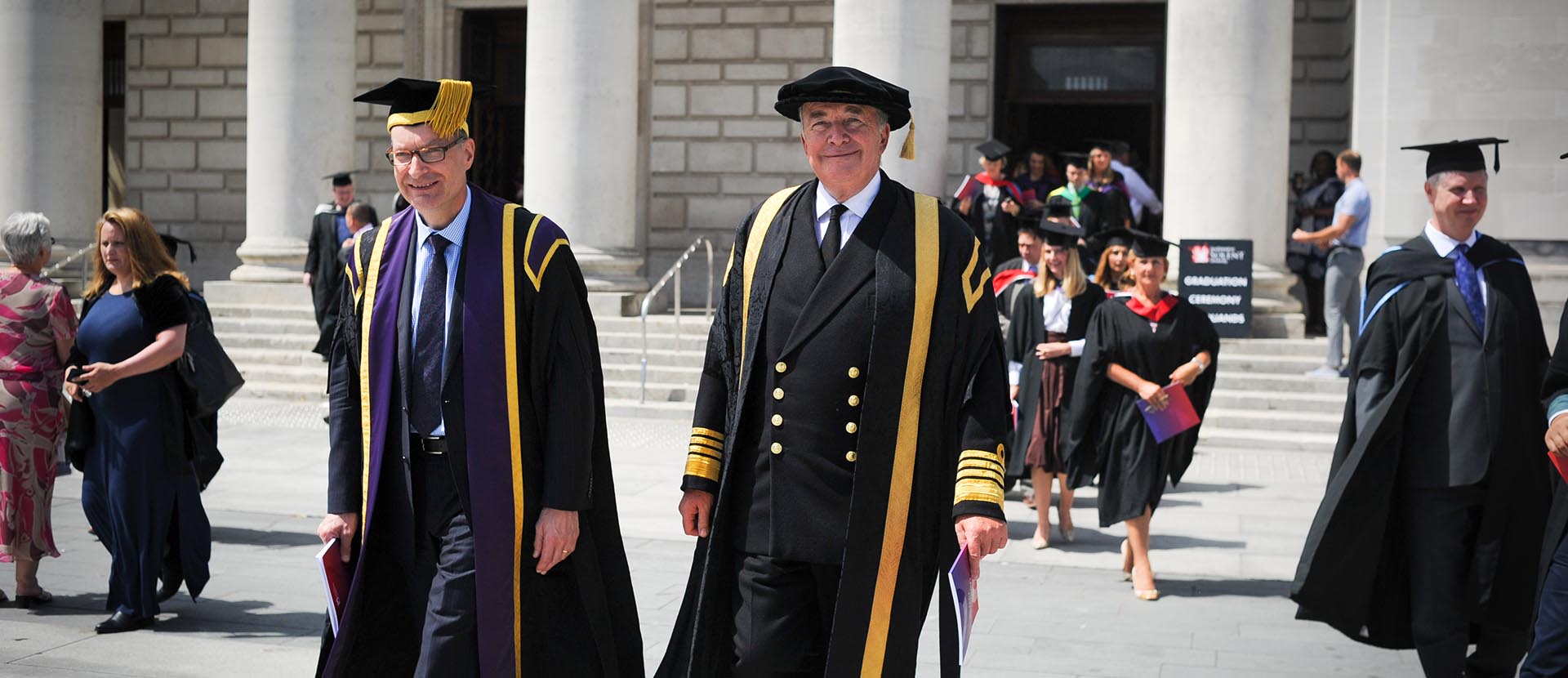 We're bidding a fond farewell to Lord West
Lord West is stepping down
10th May 2018
We are preparing to bid a fond farewell to our Chancellor, Admiral The Right Honourable Lord West of Spithead, who is stepping down later this year. 
Lord West, Solent's first Chancellor, has served for 12 years and will preside over his last graduation ceremonies in July. He has overseen 70 graduation ceremonies since taking up the post in 2006, as well as opening our ship handling centre at Timsbury Lake in 2011 and chairing the University's first round table on maritime developments in the Houses of Parliament. He has also been a keen champion of all Solent activity, notably the creative industries.
Former First Sea Lord and Chief of Naval Staff, Lord West has also served as Parliamentary Under-Secretary at the Home Office and has numerous awards including a Distinguished Service Cross for gallantry in the Falklands War and Knight Grand Cross of the Order of Bath.  
Vice-Chancellor Professor Graham Baldwin will pay tribute to Lord West at his final graduation ceremony on Thursday 12 July. 
Professor Baldwin says: "It has been a great privilege to have Lord West serve as Chancellor for Solent University. For almost 12 years, his excellent leadership qualities, maritime knowledge, university interests and shared vision and values has made him a great ambassador. His continued interest in, involvement with and promotion of the University, has helped raise Solent's profile both in the UK and overseas, and he will be greatly missed.
"On behalf of the whole University, I would like to thank Lord West for his work and wish him all the best for the future." 
An announcement about the next Chancellor of Solent University will be made in the coming weeks.