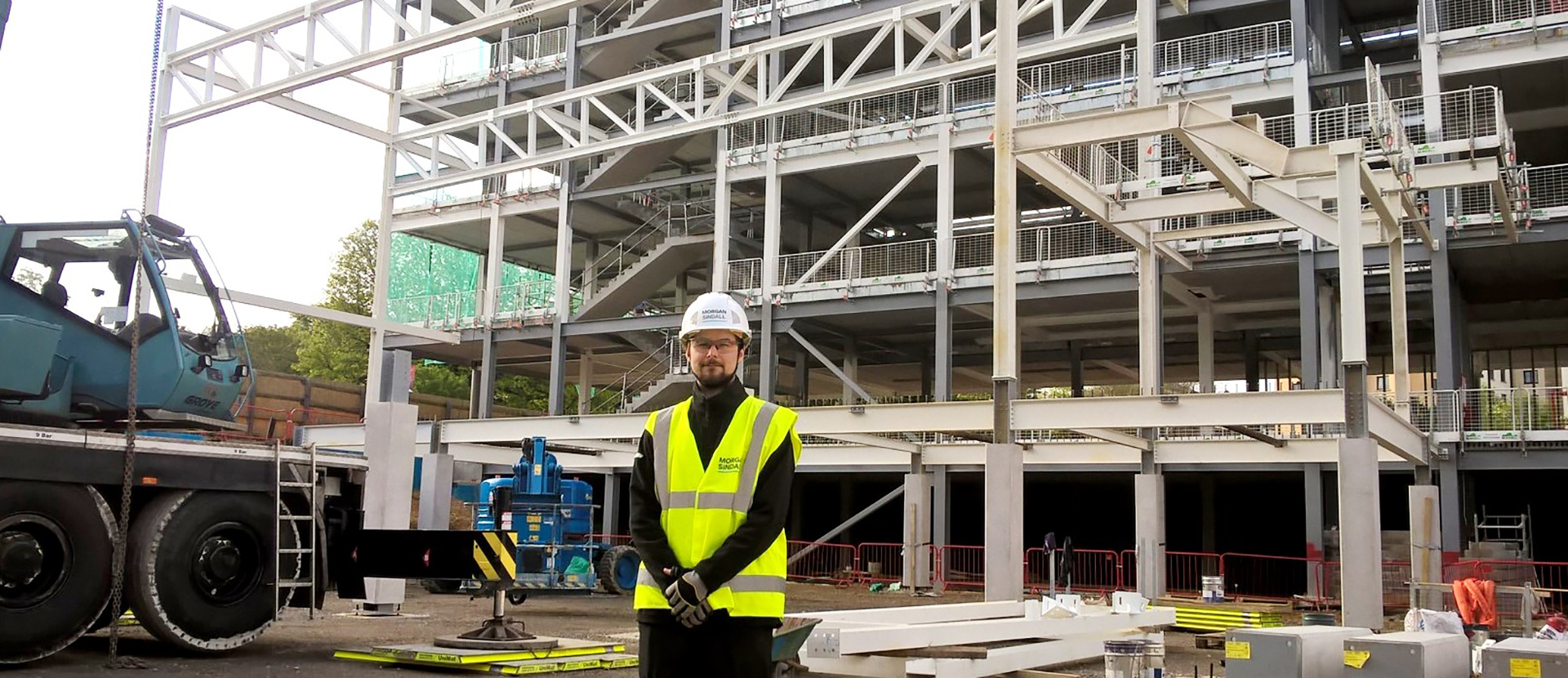 Alumni spotlight: Harry White
24th May 2018
Architecture and construction
Construction and built environment
It's hard not to miss the current works taking place on the East Park Terrace campus at the moment, with the construction of our new sports building well underway and on track for opening next year.
We found out that one of the senior site managers within Morgan Sindall, the company constructing the building, is a Solent alum! Harry White graduated from BSc (Hons) Construction Management in 2012; we caught up with him to find out more about his involvement.
How does it feel to be back at Solent?
Being back is great! I feel excited to be working on the new sports building because my degree course at Solent was fundamental in achieving the role that I fulfil today. Being part of the delivery team provides a great sense of pride and a valued project for the university and the community where I first started my career in construction feels very important.
What do you make of the new sports building?
It's an incredible facility, and I can already see how the community of Solent University will benefit from this high spec building. The design of the external façade around the tower and the hall will provide new features that will stand out in East Park Terrace, while providing excellent sports facilities.
Since I studied here, the recent developments of both the Spark and of course the new sports building are the most noticeable changes. It's pleasing to see the University investing in new developments that benefit the students.
What does your role at Morgan Sindall entail?
As senior site manager, I'm accountable for the team's performance and its impact on the project. I manage the site to ensure adherence to all policies, procedures and standards using specified drawings and instructions, and make sure we stay within budget while focusing on the delivery of projects to uphold safety and quality standards.
Have you worked on any other sites within the education sectors, or is this a new experience?
I've worked on two primary schools before; one was a new build and the other a live refurbishment. Projects within the education sector provide great job satisfaction, especially when you see the benefits for students and staff.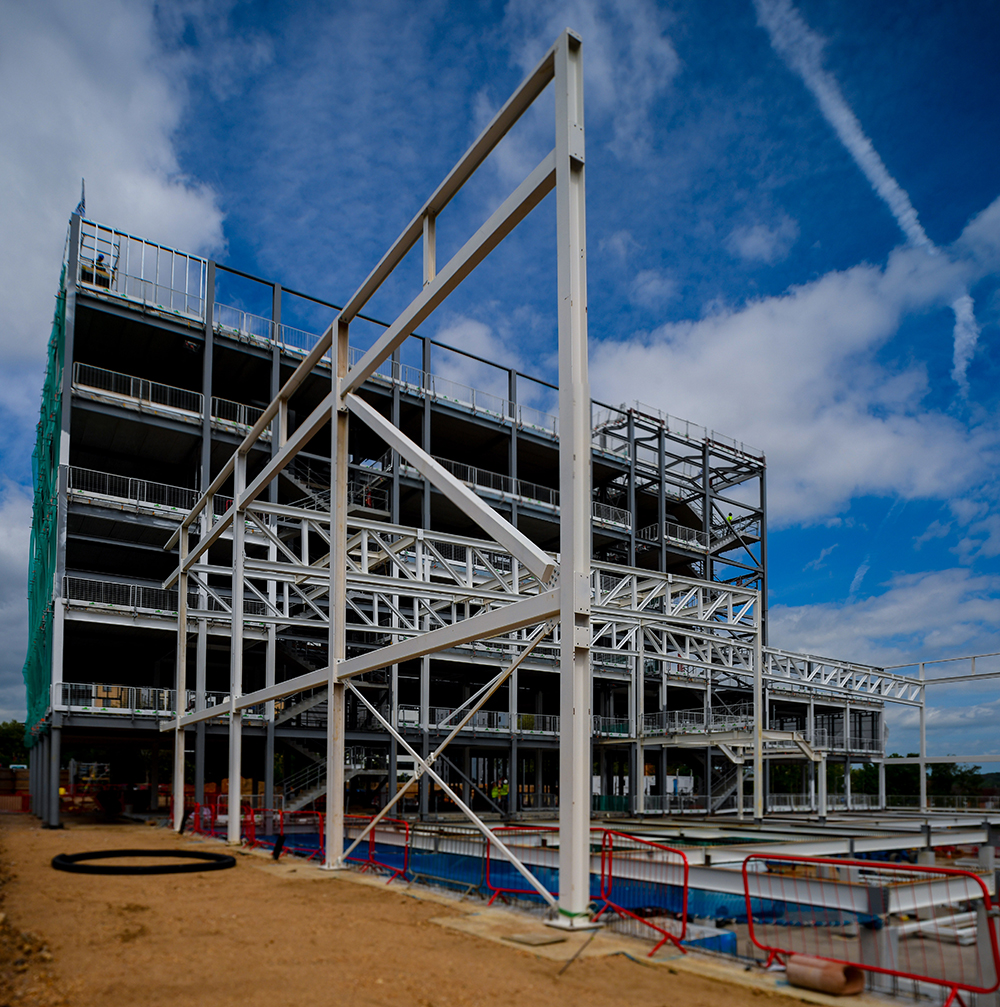 What's your favourite memory from your time at Solent?
Shortly after my graduation, my lecturer, Dr Ramesh Marasini, assisted me in developing my dissertation into a journal paper, which I'm proud of. It was titled 'Evaluation of interface between main contractor and subcontractors during procurement and construction stages for successful project implementation'.
What do you love most about working in construction?
The feeling of achievement. Working in construction management provides the opportunities to create significant changes to the built environment. Planning and managing a construction project requires a lot of effort and, as work progresses, you see the development take shape. Finally, you're left with a finished product that benefits the new building occupants and often the wider community.
What tips would you give other students considering a career in the industry?
UK construction is a world-leading industry, and the advances in technology are providing more and more exciting opportunities. If you're determined and committed to working passionately within a project team, it will result in success.