Much loved law lecturer awarded posthumous honorary degree
4th February 2022
Homepage - News - Featured
Mark Wing, a Senior Lecturer in Law at Solent University who sadly passed away in 2020, has been awarded an Honorary Doctor of Law (Posthumously) in recognition of his outstanding contribution to the development of inspiration legal education and his support of generations of students.
Mark was a talented and popular member of Solent University, winning many staff and student led awards over the years, including Best Lecturer and Enhancing the Student Experience. He was also central to the Solent Law School's National Student Satisfaction Survey and league table successes. Mark exemplified Solent's Values in all that he did.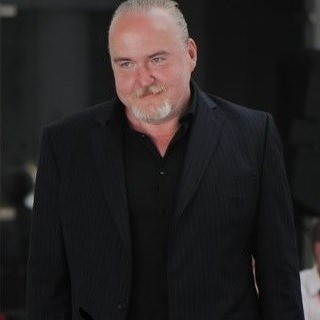 He was an integral part of the Solent community, Mark's 26 years of dedicated commitment to the teaching of Law his outstanding contribution to the development of inspirational legal education supported generations of Solent alumni to success in their careers.
"Mark always encouraged people to learn. Challenging them, daring them to improve their lives through hard work and study. What stands out when we look back at Mark's career, Mark's life, is not just his excellence as an academic but that he cared and truly inspired those he taught and worked with.
"Mark was a great academic, teacher, colleague, friend and an inspiration to us all," says Dr Simon Fox, Associate Professor of Criminal Justice and Legal Education, Head of Solent Law School, Solent University.