Outstanding HE Training Provider award
Solent University, Southampton has been named Outstanding Higher Education (HE) Training Provider of the Year at the Chartered Management Institution (CMI) Awards 2022
25th November 2022
Business and finance
Homepage - News - Featured
The HE Partner Award recognises the outstanding positive impact on student employability, enriched experience, and professional development, having implemented and taken full advantage of the benefits of a CMI partnership.
On accepting the award at a glittering ceremony in London's Natural History Museum last night (Tuesday 22 November), Claire Hughes, Head of Department - Business and Law at Solent said, "We are delighted to receive this award, which celebrates the long partnership that we have had with the CMI and the fantastic achievements we have made together in supporting and developing our students to be future leaders and managers."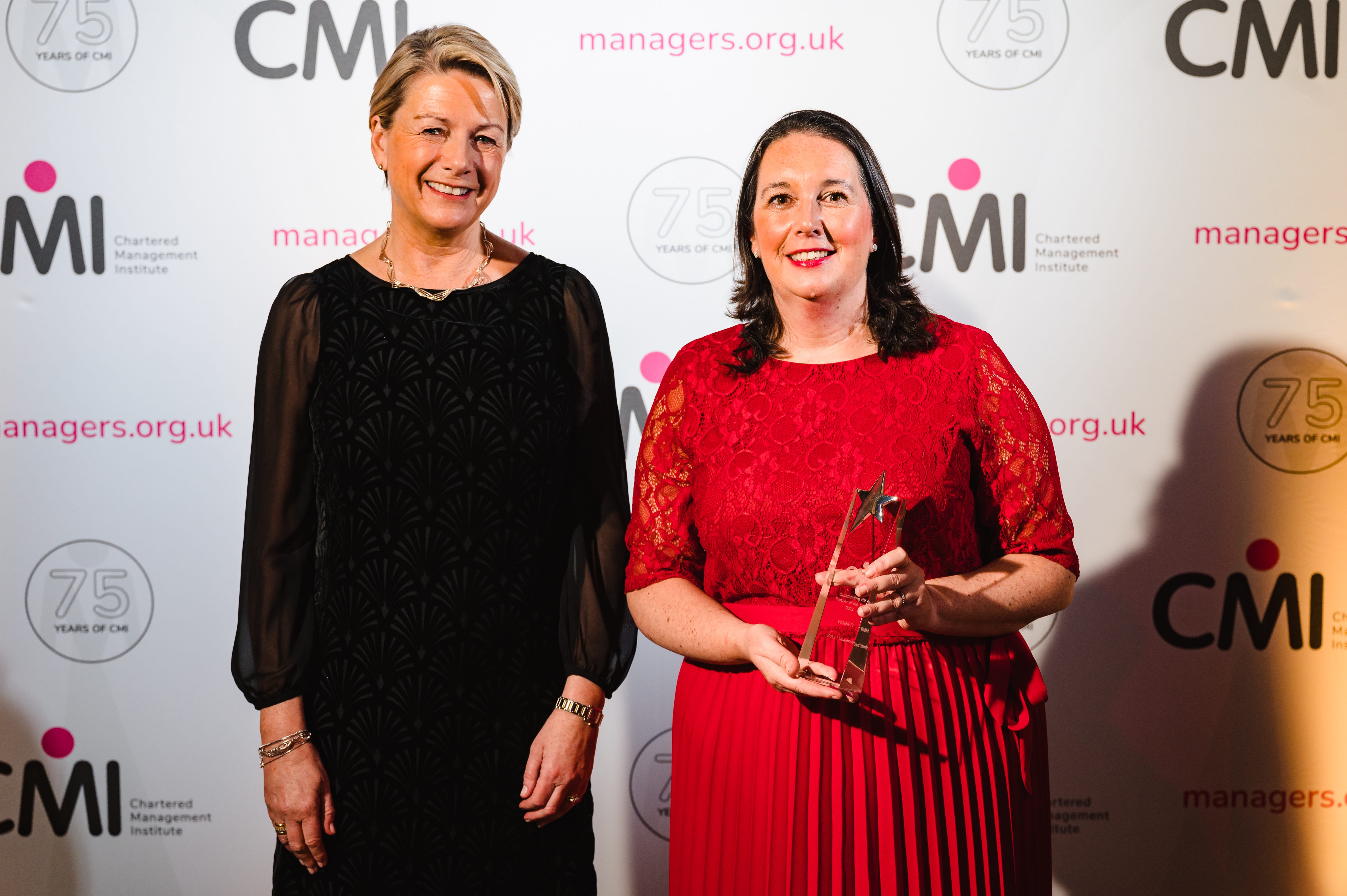 Some of the values, initiatives and activities that impressed the judges include:
Innovation, enterprise and sustainability, which is a thread through courses at all levels, delivering learning and teaching that is research informed.
One of only 62 business schools to hold the Small Business Charter, which not only recognises Solent Business School as a supporter of small business and local economies, but also confirms our commitment to student entrepreneurialism.
The University runs the Government sponsored Help to Grow: Management Programme, so at all levels we are engaging with businesses and supporting their growth, innovation, and development.
Last year, Solent launched a Business Advisory Board made up of representatives from national, international and local business
Chief Dragon, Theo Paphitis, is the University's Chancellor and advocate, supporting Solent students in their aspirations. This included the inaugural Solent Business Pitch which is a real-life business pitch open to our current students and alumni base to win seed funding of £10,000.
Close working with the CMI and utilising their insight reports to ensure the business curriculum is up to date and developing students leadership and management skills.
Committed to forging sustainable and lasting collaboration, Solent invites partners to the many and varied events we run, giving both employers and students the opportunity to interact and engage with each other in an informal and safe space.
In addition to guest lectures and conferences, the Business School has flagship events that are opened up to the whole university, including professional learners and business partners. These include, Winter Warmer, Spring Forward and Time to Shine.
A wide range of industry leader talks -including a recent talk around the Future of 5G by Honorary Doctorate and Business School alumni Mark Evans - encourages a strong sense of community across the school, where staff and students innovate to constantly improve the business school course areas.
The University recently revalidated its Business Management scheme and, along with employer and student consultation, collaborated with CMI to design a new suite of courses.
"As a business school we collaborate across all the disciplines as management, business, leadership and operations features in almost all the degree titles offered at Solent University and this speaks to the One Solent approach we value," adds Claire Hughes.