Solent staff member wins Unity 101 Award
Matt Hickling (Team Leader – Audio and Visual Production at Solent) receives the Unity 101 Award at annual awards ceremony celebrating the achievements of Southampton's diverse communities.
9th January 2023
TV, film, media production and technology
Solent University has worked in partnership with the community radio station Unity 101 for over fifteen years. Promoting and broadcasting music and culture of the Asian and ethnic communities of Southampton the station is run entirely by volunteers. Training and skill development is a core part of the station's remit and many Solent University students have gained real-time experience working on and delivering projects, helping them to become work ready. The station manager is a key advocate of the University was awarded the honorary degree of Doctor of Arts in 2019.
At this year's annual awards ceremony, which celebrates the achievements of Southampton's diverse communities, Matt Hickling, Team Leader – Audio & Visual Production, was recognised for his contribution in supporting the station. Matt has worked with Unity 101 for over ten years, and, during this time, he has led on student projects that have delivered mutual benefit to our students, the radio station and local community.
The University's support of 'The Big Platinum Festival' event in June 2022 is just one such example of this. Students studying BSc (Hons) Live Event Technology and BA (Hons) Television Production filmed the event and gained practical experience in live streaming and straight cutting between interview feeds, live feeds from the main stage, live drone footage, archive footage and footage from the roaming crew. Students also had the opportunity to learn from BBC and ITV staff, past and present.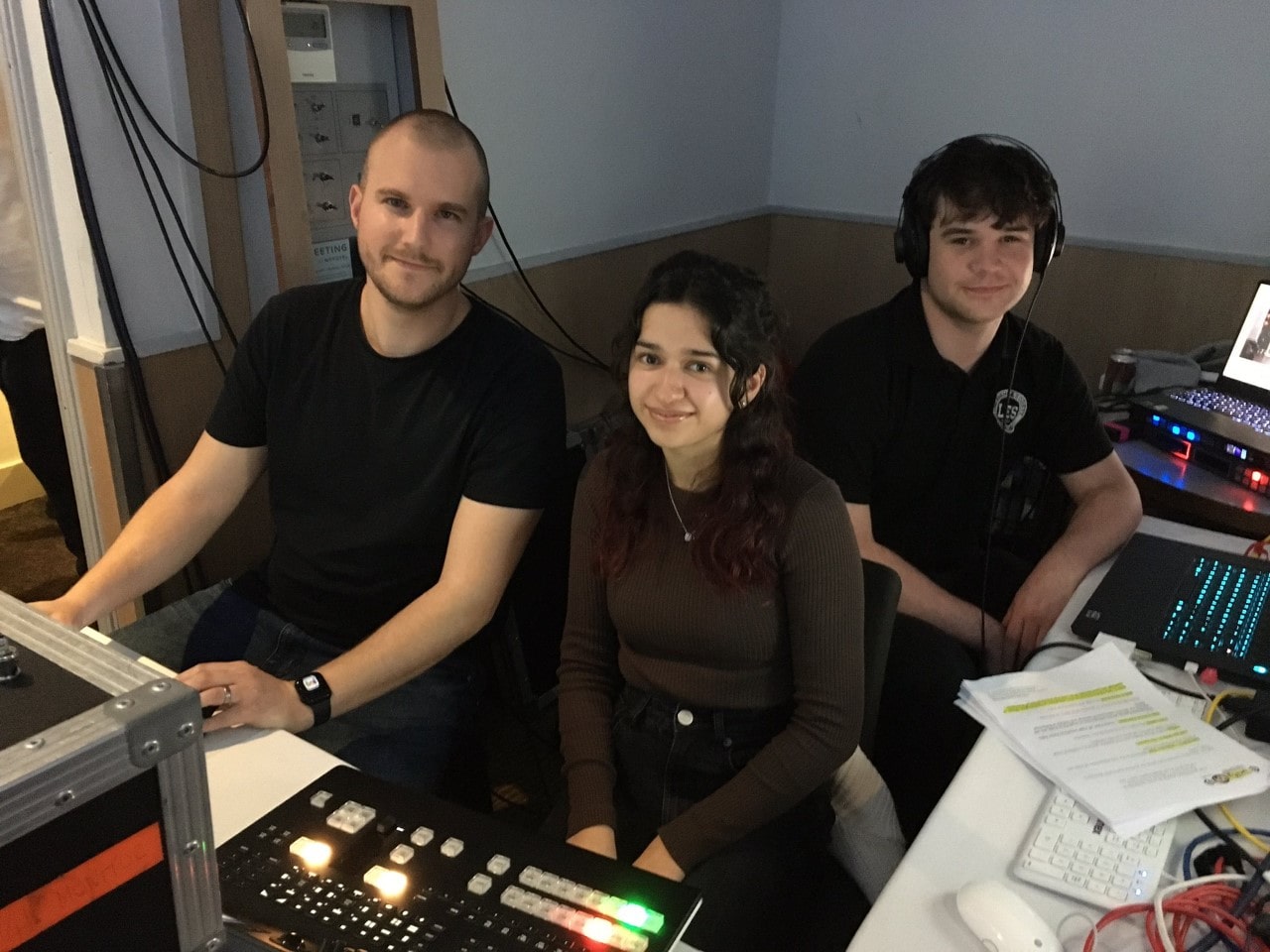 Highlighting why Matt won the award Ram Kaylan, Station Manager explains, "Matt keeps the events that he leads on accessible and reachable, something which sets Solent University apart from other institutions, which makes the University highly desirable to collaborate with. Furthermore, Matt has helped the station to access the wider Specialist Facilities department at the University and understands the strengths of individual students, which has been key to successfully delivering our events programme." Describing Matt, Kelly says he is an "unparalleled example of a how to be a conduit between volunteers, enriching and providing skills for students to become rounded and have the knowledge and experience to move ahead in their careers."
Matt was presented with his award at the seventeenth annual awards ceremony, which took place on Friday 6 January 2023. Students provided technical and audio support for the ceremony.
To find out more about our work with the local community and how you can get involved at https://www.solent.ac.uk/work-with-us/community.