Solent University's Degree Summer Shows Commence
The Solent University, Southampton Summer Shows have begun with students from the media technology courses showcasing their final work at Solent University on Friday (20 May).
25th May 2022
TV, film, media production and technology
The event has launched a series of end-of-year degree shows on campus again for the first time since 2019.
As part of their final-year studies, undergraduates from the Media Technology Programme following both full-time and part-time courses of study in the areas of Film and Television Technology Production, Audio engineering, Audio Engineering and Acoustics, Sound for TV, Film and Games and Live Sound Technology have showcased their final year projects. This is the last graduating cohort of the 28 Year Media Technology programme, moving forward the University will host the BSc Hons Live Event Technology courses, who are currently in their first year.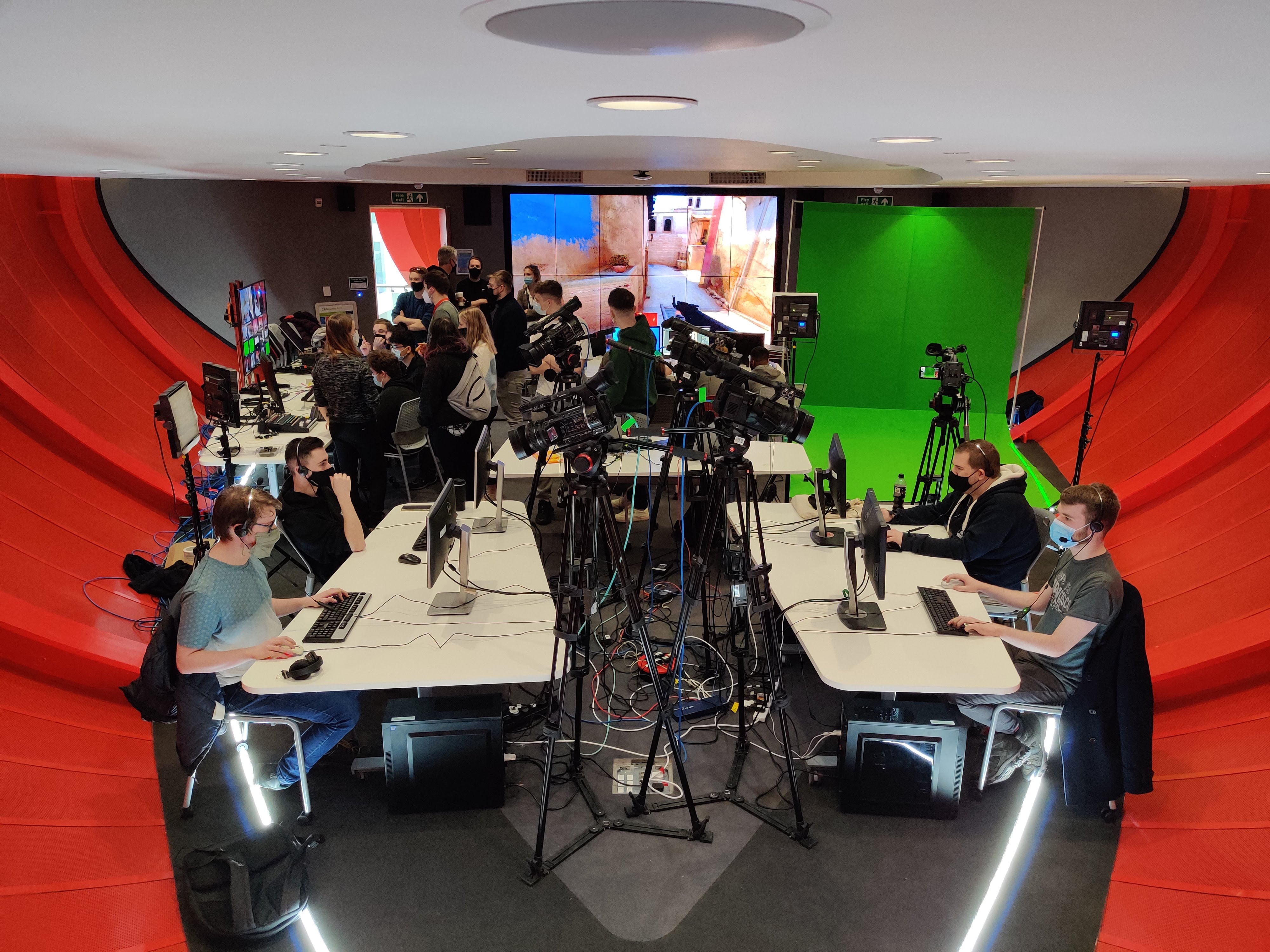 The day included a presentation from Course Leader, Polly Hickling, who talked about the current position of the course and education in the 'media technology' area in the UK. This sees great challenges in the UK to recruit enough students to provide industry with the number of graduates they need in the technical side of film, TV, acoustics, and events. The event offered an opportunity to meet with students presenting their projects. There was also the chance to take tours around our latest facilities, including our Broadcast and technical installations, Video laboratory, Spatial Audio laboratory, HD OB truck, Digital Cinema and Hemi-Anechoic chamber.
The day ended with a presentation of prizes from sponsors SMPTE UK and Vanguardia. Freya Tewnion was awarded by Vanguardia for presenting a detailed study of, and practical solution to, a real-world acoustic challenge. Oliver Simpson won the project prize sponsored by SMPTE for the application of contemporary data science techniques to a real-life video production scenario. John Ellerton, Manager of SMPTE UK who judged this prize said "Such a privilege to attend Solent University's project day and present an award on behalf of SMPTE United Kingdom Section. It is exciting to see such talented young people joining the media industry in the UK. Well done Oliver Simpson, and many thanks to Polly Hickling for her boundless energy in building links between the university and industry."