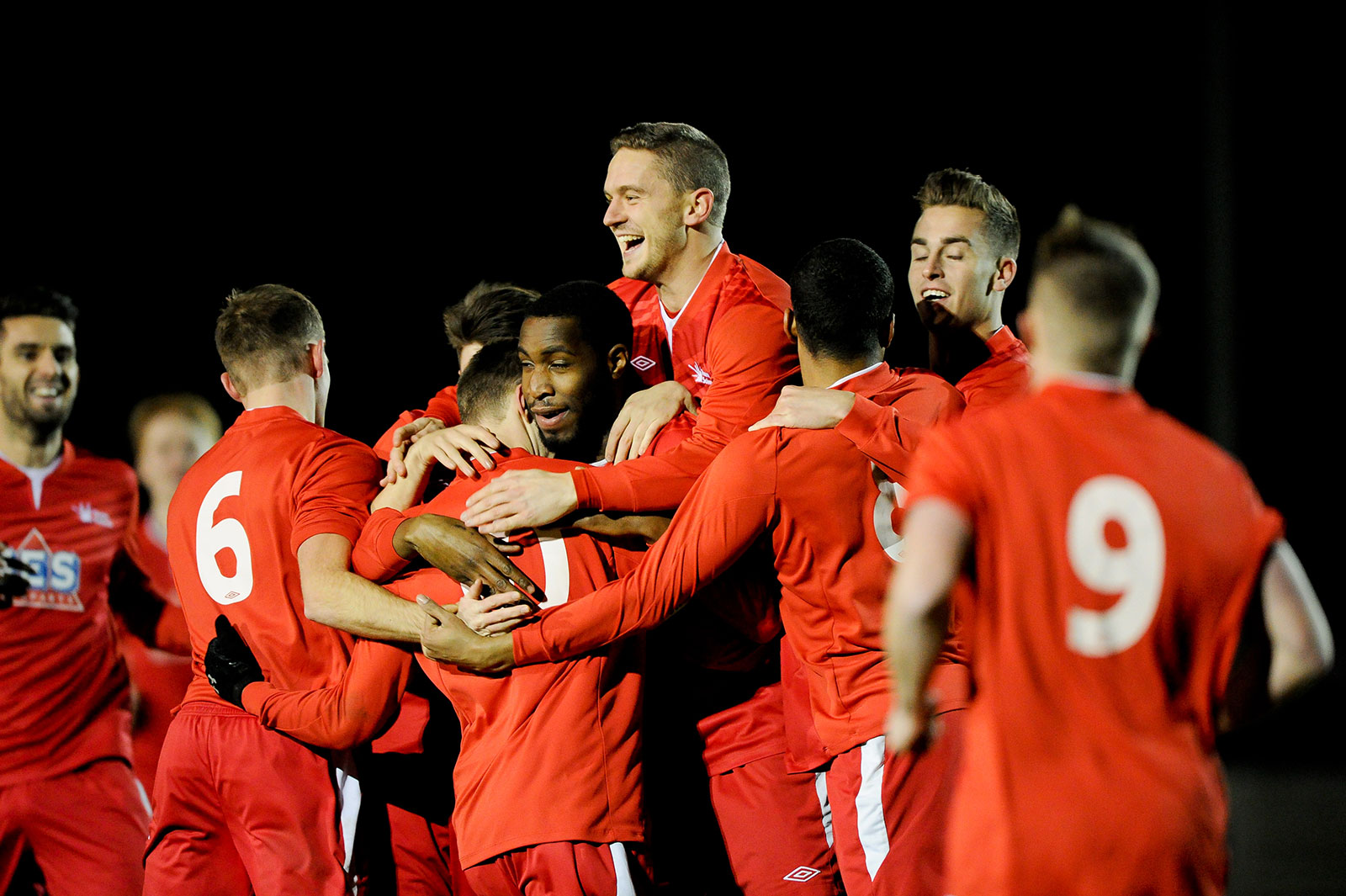 The LMCFR February 2016 news round-up
In this month's round-up we hear from former student and faculty member, Gavin Weedon who has been awarded a PhD, Francis Benali visited the University, and the University hosts 'Careers in Football' workshop.
29th February 2016
Former student and faculty member awarded PhD
Football studies alumnus, Gavin Weedon successfully defended his doctoral dissertation in January. The conferral marks a journey through higher education that began at Southampton Solent University in 2005 and, via a two year lectureship in the University between 2009 and 2011, took him to the University of British Columbia in Canada. "Southampton Solent and the football studies degree programme are a major part of my biography" he told centre director Dr Richard Elliott. "It's where I was introduced to the sociologies of sport and the body as an undergraduate, and where I first taught across these fields as a member of faculty. Whenever my career throws up a relative success I'm reminded of some good times and great friends made at Solent, as well as the strong grounding it gave me to pursue research and teaching in higher education." Gavin is currently a postdoctoral research fellow in the University of British Columbia's School of Kinesiology, where he is engaged in a project concerning sports journalism, education, and the reporting of social issues.
Centre director attends Kick It Out annual fundraiser
Centre director, Dr Richard Elliott was guest of Kick It Out at their annual fundraising dinner hosted at Chelsea FC's Stamford Bridge this week. The dinner, which brings together supporters of Kick It Out to raise funds for their education programme and other work, was attended by more than 500 guests. Richard was invited following the successful launch of the Equality and Diversity Awareness in Football Award, a joint initiative delivered in partnership between Solent University and Kick It Out. Following the event, Richard commented: "I'm delighted to have been invited by Kick It Out to attend their annual fundraising dinner. It was lovely to meet and talk to so many people who are committed to promoting equality and diversity in the game."
Former Saints star talks determination
Former Southampton star Francis 'Franny' Benali visited the University this week to talk about his life and career playing for Southampton FC. Having played nearly 400 professional matches for the Club, Franny is ideally suited to talk about the demands of building a career in the game. More than that though, his story of strength and determination is one that should be a lesson to anybody who wants to succeed in life. The talk culminated in Franny showing a film of the 1000 mile ultra-run between all 20 Premier League stadiums that he completed for charity last year - a feat that epitomised the sort of person that he is.
University hosts 'Careers in Football' workshop
More than 100 football studies students attended a Careers in Football workshop held at the University this week. The workshop, which was facilitated by careersinfootball.com founder Toby French, provided a wealth of information in regards to employment in the football industry and the tools that students can use to access it. A former teacher and careers adviser both in schools and professional football clubs, Toby French is well placed to advise on the difficulties that some individuals face in accessing the industry, but also those strategies that can enhance an applicants employability. Centre director, Dr Richard Elliott commented: "Whilst we here at Solent University have an excellent track record of our graduates securing full-time employment in the professional football industry, there's always more that we can do to enhance our students' employability. This workshop has provided an important range of skills and strategies that students can use to start thinking about their future employment in the game."