Apprenticeship
Nursing Associate (NMC 2018) Apprenticeship
The nursing associate apprenticeship has been developed to create a new role in health and social care. These highly trained individuals will deliver effective, safe and responsive nursing care in and across a wide range of health and social care settings.
The nursing associate apprenticeship is an opportunity for current health and social care staff to develop their skills and knowledge and further their responsibilities within a healthcare environment. You'll develop a wide range of clinical skills, including health promotion and preventing ill health, monitoring care, teamwork, improving safety and quality of care and contributing to integrated care to become an accountable practitioner in your own right working alongside registered nurses and other healthcare professionals.
We currently offer the Nursing Associate pathway aligned to the Institute for Apprenticeships standard.
The apprenticeship has been developed alongside our partner NHS Trusts and local care providers. The course draws on considerable expertise to deliver a sector-specific curriculum including pathways into various areas of nursing.
Your work-based training will be supplemented by external placement experiences, such as caring for people in their homes, community settings and acute hospital environments. Upon successful completion, you'll achieve a foundation degree in health and social care practice and be able to join the NMC register as a qualified nursing associate.
Funded by: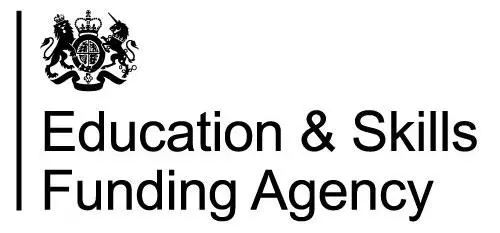 For employers
Apprenticeships can add value at all levels of your business:
Upskill your staff with industry relevant qualifications.

Drive an increase in productivity.

Promote long-term loyalty and reduce staff turnover.

Reduce the cost of qualifications and training.

Develop staff with a minimum of interruption to day-to-day operations.

Offer genuine opportunities for personal development to both full-and part-time staff.

Offer genuine opportunities for personal development to both full-and part-time staff.

For apprentices
Here's what a higher or degree apprenticeship can offer you:
A combination of on-the-job and academic study which is relevant and applied.

A continued wage and contract of employment which includes all the same benefits as any employee.

A higher or degree qualification which is recognised, transferrable and the same level as if achieved through traditional study routes.

A debt free future with zero tuition fees. (Please note, as apprenticeships are funded by employers, apprentices are not eligible to apply for Student Loans Company loans)

An opportunity to develop new skills and progress within your industry.
What does this course lead to?
This is a new and exciting role to support the nursing family, with future opportunities to progress to become a Registered Nurse for those who have the aspiration and ability to do so. Once qualified, nursing associates will be able to work in a range of settings within the healthcare environment.
Who is this course for?
This apprenticeship is suitable for those already working in a healthcare setting who feel they have the qualities and philosophy required to become a caring, effective, professional and safe practitioner. Trainee nursing associate apprentices should demonstrate the following values:
Caring personality
Compassionate towards patients and families
Competent and safe in practice
Effective communication
Courageous
Committed to the highest standards of professionalism and nursing care.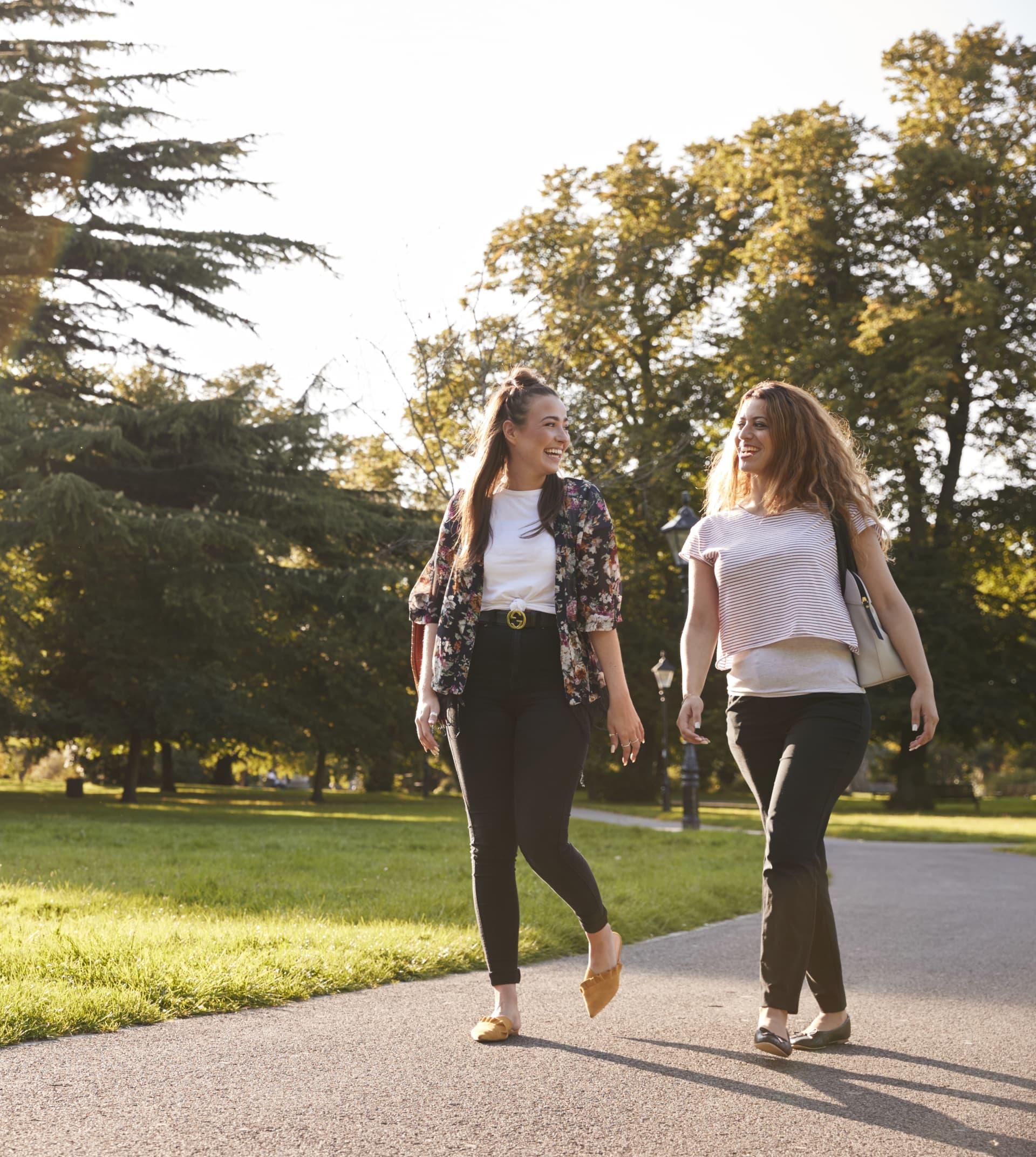 Facilities
We have a dedicated clinical skills suite with a six bed ward, GP consulting room, nurse's treatment room, waiting area/break out space, care home bedroom and working kitchen and bathroom. There is a wide range of clinical equipment including simulation manikins to facilitate a number of simulated scenarios.
Our vibrant campus brings state-of-the-art facilities to enhance your learning and elevate your student experience. Our award-winning teaching building, The Spark is centred around students and offers a stimulating study environment with flexible learning spaces. Away from studying, why not try out the gyms, fitness studios and sports halls in our £28 million Sports Complex, or watch a blockbuster film at our student-run cinema with Dolby Atmos audio.
Come to an open day
Fancy a sneak peek? Take a look around!
Meet the team
The University cannot guarantee any particular members of staff will teach specific aspects of the course in the future, but will endeavour to ensure the teaching team maintains their balance of experience and qualifications.
Core modules
Foundation Skills to Support Practice
As a foundational introduction to higher education, this module provides an opportunity for you to develop skills in academic reading and critical writing. It also provides knowledge, and promotes understanding, of key concepts in health and social care practice such as effective communication and equality in care settings. This knowledge underpins your practice and helps with skills development to enable you to work in a wide range of health and social care settings.
Anatomy and Physiology to Support Practice
You will learn about the biology of the main body systems, focusing on anatomy, physiology and pathology. You will also explore how the body systems interact to maintain homeostasis and gain an understanding of cellular function within the human body.
Long-Term Conditions
This module aims to support development of your knowledge, skills, attitudes and behaviours when caring for people with long-term conditions. You will explore the pathophysiology and aetiology of commonly occurring long-term conditions, the impact of the condition on an individual's and family life, consider patient needs in community settings and explore patient transitions between different healthcare settings.
Introduction to Public Health and Health Promotion
This module will explore contemporary approaches to public health and examine the historical origins of the discipline in Britain which lie in the 19th century industrial age and the movement of populations from countryside to crowded cities. Public health utilises epidemiological and demographic data, and you will be introduced to the calculation of simple public health measures. Understanding the social determinants of health and the contribution of these to health inequalities entails new ways of thinking about social and economic organisation and governance in Britain. Public health expertise is increasingly important in diverse and complex 21st century societies and this module will help you to develop this expertise and apply it to your workplace role.
Developing Professional Practice
The module will explore accountability within health and social care by examining lessons learned from public inquiries and critical practice incidents.
Developing Practice-based Learning Year 1
This module aims to promote your understanding of the responsibilities, challenges and limitations of your professional role as a trainee nursing associate (TNA).
Successful apprentices will graduate with a:FdSc Health and Social Care Practice
How you'll study
You will learn through a combination of directed learning, collaborative learning and guided learning. You will also make use of the University's online learning platform Solent Online Learning (SOL).
You may be assessed by a combination of:
Essays

Practical activities

Reflective accounts

Written exams

Practical exams

Oral presentations

Poster presentations

Reports

End-point assessment
As well as learning skills that are directly relevant to your day-to-day job, the course also offers an opportunity to improve critical thinking and academic writing skills. Throughout the course you'll develop your skills in interpersonal communication, management and leadership, as well as teamwork and presentation skills.
Find out more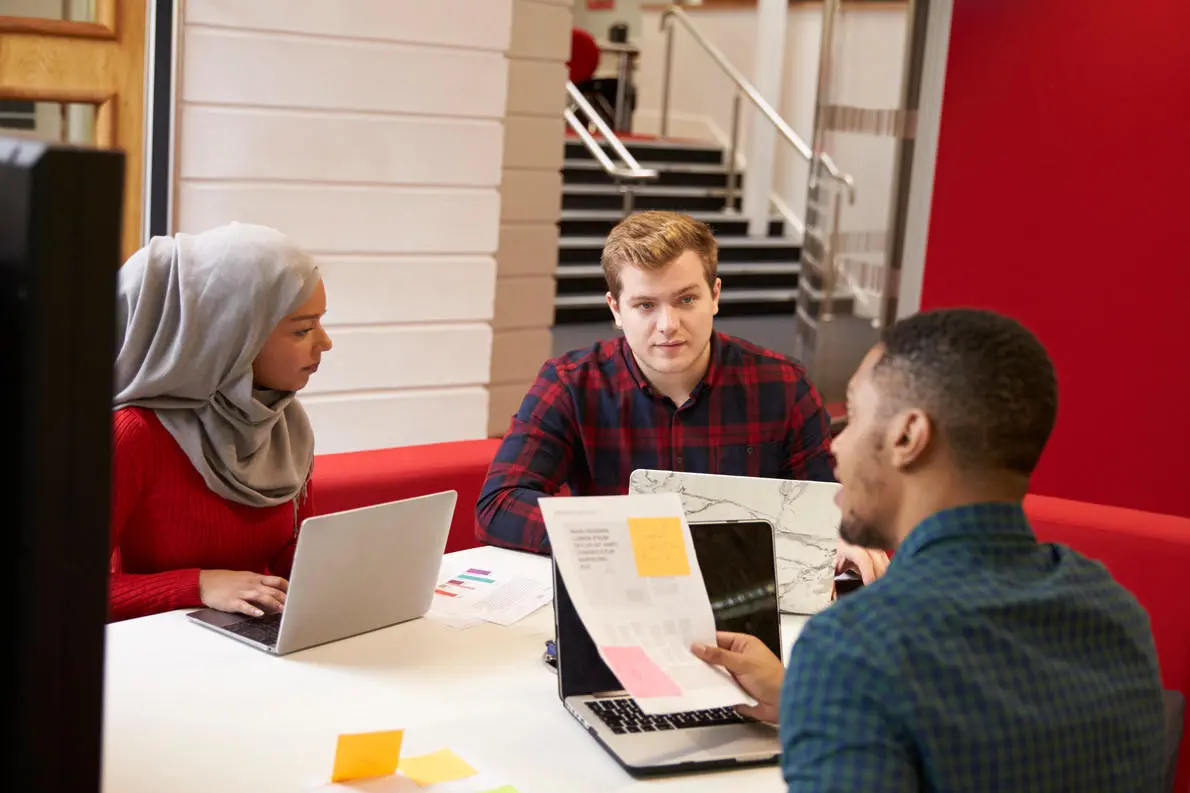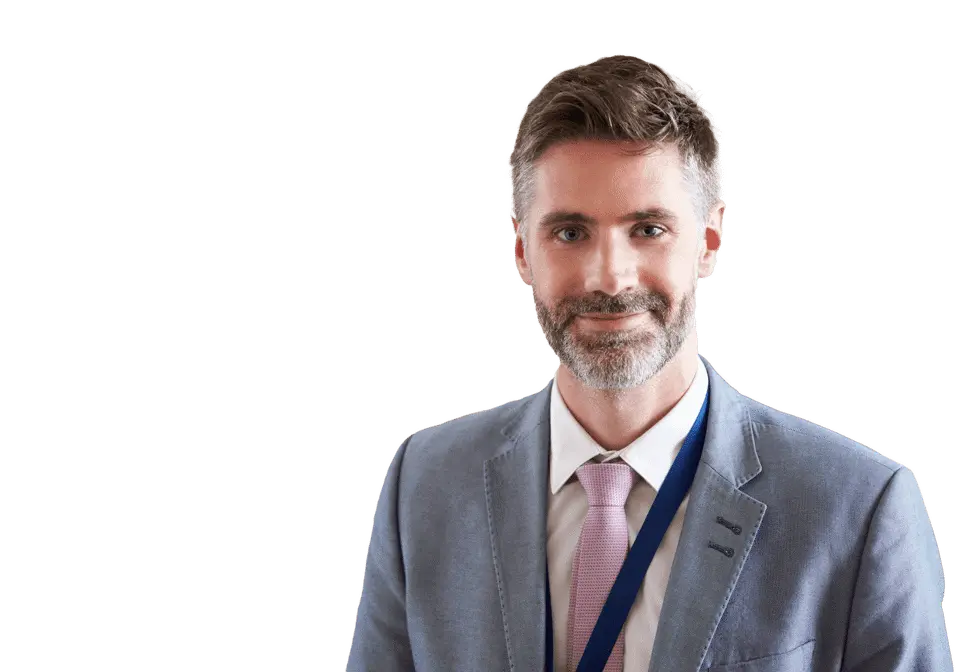 What our apprentices say
"The degree/apprenticeship mix is flexible and fits around your own working schedule. The long weekends at the University are a really good way to learn a lot in a short space of time and keep you thinking and engaged for the full three days. Everyone is very supportive and helpful."
Chris Wilde, European Manager at Eaton Ltd Aerospace Group, Senior Leaders Master's Degree Apprentice.
Businesses with an annual payroll above £3million will be classed as a levy paying employer and will be able to use funds accrued in their digital apprenticeship service (DAS) account for payment of the training. Please contact us for guidance on fees if you are a non-levy employer which will cover at least 95% of the costs.
The 2023/24 programme cost is not yet available. For guidance, the 2022/23 cost was: £15,000
Apprentices pay nothing towards their course fees
The course fees will be covered by your employer.
Extra course costs
The 2022/23 other costs are not yet available. For guidance, previous other costs have been:
Optional costs
Uniform (2 x dress or 2 x top and 1 trouser) can be provided but you are likely to require additional uniforms which cost in the region of £30
Compulsory costs
DBS – Enhanced DBS fee - met by the apprentice employer
The apprentice employer will pay for an occupational health assessment/any immunisations if they are not covered by your GP
You will need a pair of suitable comfortable shoes while on clinical placement and studying in our simulation settings (estimated cost £40-£60)
You may need to purchase some of your own clinical items, for instance a stethoscope and fob watch (estimated cost £30)
You will need to be able to travel to study at our partner NHS trusts and to your placement - travel costs will be associated with this
Optional Costs
While most course costs are covered by your tuition fees, some essential resources and optional extras may need to be paid for separately. For advice on budgeting and managing your money, please contact student.funding@solent.ac.uk.
Earn while you learn
As an apprentice you'll earn while working and studying towards your degree.
Graduation costs
There is no charge to attend graduation, but you will be required to pay for the rental of your academic gown (approximately £45 per graduate, depending on your award). You may also wish to purchase official photography packages, which range in price from £15 to £200+. Graduation is not compulsory, so if you prefer to have your award sent to you, there is no cost. Extra guest tickets will go on sale after results publication and will be sold on a first-come-first-served basis. The cost per ticket is currently £15. Please note, we do not guarantee there will be any extra tickets available to purchase.
Entry Requirements

To study for an apprenticeship, you must be employed by a sponsoring organisation. The specific entry requirements will be agreed with your employer.
Applicants will need to provide evidence of their ability to study at foundation degree level. GCSEs at grades C / 4 or above in English and Maths (or their equivalents) are essential. Applicants must also have a relevant level 3 qualification If all other criteria are met, it might be possible for applicants to submit a portfolio of evidence of recent academic study for consideration as an alternative to a level 3 qualification.
Interview includes a values-based discussion/interview and applicants must meet the NMC Good Health and Characteristics requirements.
All students will be required to undertake a criminal convictions check through the Disclosure and Barring Service. This is organised by the employer before enrolment.
Qualifications are checked before enrolment, and international students must bring their original certificates or certified copies when coming to study at the University.
Ready to apply?
If you are an employer or a potential apprentice and would like to have an in-depth conversation with us about potential opportunities, please email admissions@solent.ac.uk or call 023 8201 5066.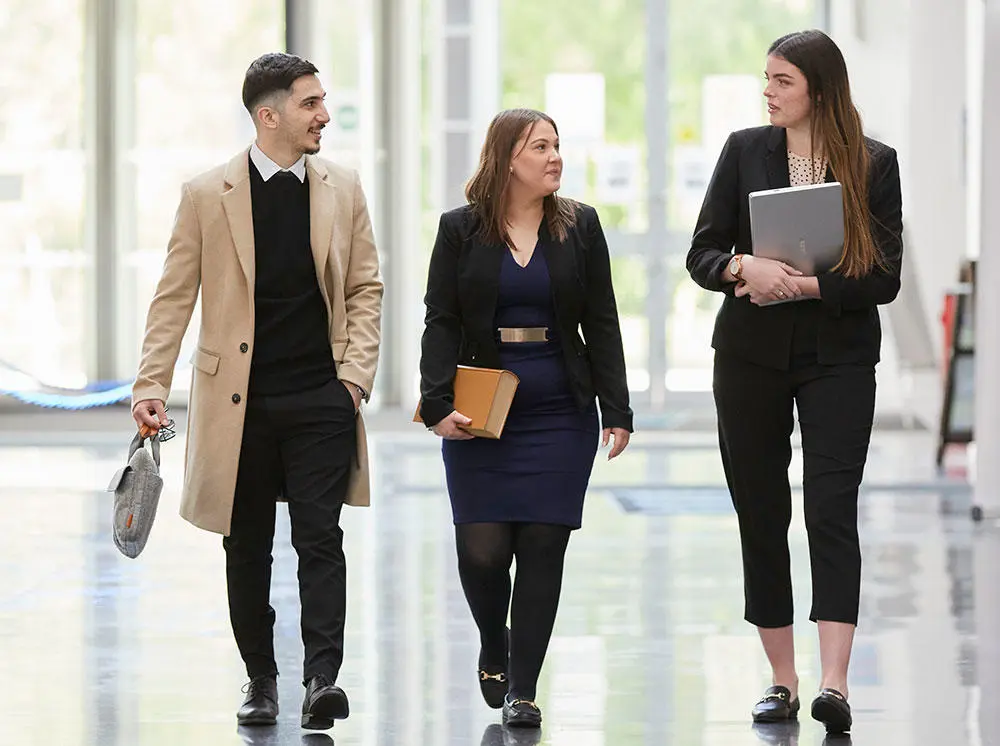 Business

Contact our apprenticeships team to discuss your needs

Contact us

Apprentice

Contact our admissions team for any questions about the course

Contact us