Why study a network engineer HNC at Solent University
Computer networks are an integral part of almost every organisation and business, this course helps prepare you with the skills and know-how to work in this fast-moving industry.
£

0

m

investment in our campus and industry-standard facilities
You'll be taught in small class-based sessions.

Study in our high-tech computer networking labs with industry-standard facilities including Cisco routers and switches, and software including Kali Linux, Metasploit and a wide range of tools capable of foot printing, reconnaissance and scanning.

You will be studying in the South East which continues to dominate the tech industry, alongside London (BDO UK, Nov 2022).
Course overview
The demand for people who can manage, build, maintain virtual and physical networks is increasing. This is because of technological developments such as, 5G and Cloud. The broad purpose of the occupation 'Network Engineer' is to install computer networks, maintain them, and offer technical support to users where necessary.

A network engineer provides networks and systems to deliver the objectives of varied organisations. They will make sure that systems are working at optimum capacity and problem solve where they are not. To be able to do this effectively a Network Engineer must interpret technical information and understand organisational requirements and expectations.
During this course you'll study a wide range of subjects, including cyber security essentials, network applications, and routing and switching – all helping you prepare for your future career path.
We place great value in connecting you with the wider computing industry. You will encounter case studies and be exposed to the ways that technologies and associated practices happen in real-life working contexts.  Further industry exposure will come in the form of talks and lectures from practitioners. You will also have the opportunity to undertake industry visits to see how practice is applied in the context of a real working environment.
Upon successful completion of the course, you may choose to progress onto the BSc (Hons) Computer Systems and Networks Engineering degree at Solent.
Course features
Specialist facilities

This course has access to specialist facilities
Who is this course for?
This course is open to a wide range of learners of all ages and backgrounds who are looking to make the steps to move into a career in network engineering. 
What does this course lead to?
IT generally is a massive growth area - now the largest sector in the UK economy. Employability prospects are likely to be very high - with the additional opportunity to progress onto Level 5 of an existing degree programme within the computing area at Solent.
Typical job titles include: desk based engineer, dynamic network engineer, field based engineer, infrastructure engineer, network administrator, network architect, network engineer, and systems engineer. 
Meet the team
The University cannot guarantee any particular members of staff will teach specific aspects of the course in the future, but will endeavour to ensure the teaching team maintains their balance of experience and qualifications.
Facilities
As a network engineer student here at Solent, you'll have access to our full range of technology labs and software packages. These include our CISCO certified networking and security labs, the E-C Council lab, media technology labs, development centres and usability testing environments.
Our vibrant campus brings state-of-the-art facilities to enhance your learning and elevate your student experience. Our award-winning teaching building, The Spark is centred around students and offers a stimulating study environment with flexible learning spaces. Away from studying, why not try out the gyms, fitness studios and sports halls in our £28 million Sports Complex, or watch a blockbuster film at our student-run cinema with Dolby Atmos audio.
What you'll study
Core modules
Applied Computing Project
This module offers you the opportunity to bring together all your knowledge and skills into a real-world based project of your choice.
Cyber Security Essentials
In this module you will be introduced to the importance of cyber security. Studying concepts including; basic security theory and security assistance, the basic techniques for application of security concepts; and the role of ethical hackers.
Introduction to Networks and Security
In this module you'll explore networks by using a network simulator to learn what devices and connections are used. These will then be applied to various principles of networking, protocols and associated technologies.
Network Applications
This module investigates the function and management of operating systems and the services that run on networks to facilitate this communication between systems.
Problem Solving though Programming
This module will introduce you to software implementation through the process of understanding how to solve problems using programming.
Routing and Switching
To prepare for the network transition towards controller based activities, this module will prepare you with the knowledge of foundational technologies, ensuring you stay relevant with skill sets.
How you will learn and be assessed
You will learn by:
You will be assessed by:
Group work

Coursework

Reports

Oral presentations

In-class tests

Online tests

Portfolios

Practical activities

Project work
Solent's curriculum framework builds on our unique, creative and applied approach to teaching. The transformation of students' lives is at the heart of our mission as a university, and our curriculum – informed by the latest theory – reflects this shared educational vision.
Find out more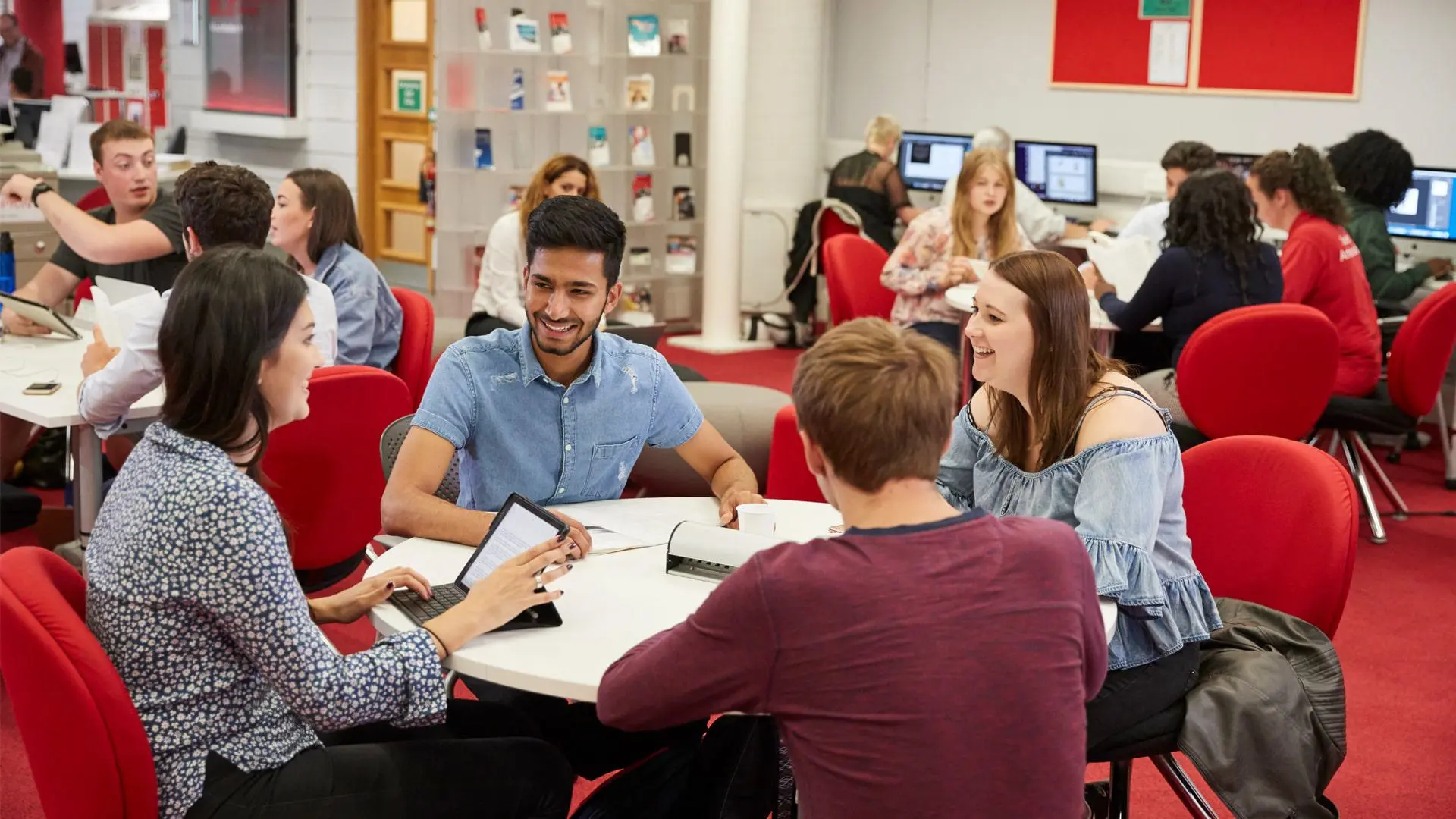 Study support
The student achievement team are on hand to help you succeed during your studies at Solent. They aim to contact you at key times during your time here with personalised information, advice and guidance, by email or phone.
Access Solent provides information, advice and guidance for disabled students.
All students can access Succeed@Solent, Solent's online guide to getting better grades. It offers extensive, practical information and advice on topics such as academic writing, research and presentations.
Why choose the industry?
IT generally is a massive growth area - now the largest sector in the UK economy. Employability prospects are likely to be very high - with the additional opportunity to progress onto Level 5 of an existing degree programme within the Computing area at Solent.

Typical job titles include: Desk based engineer; Dynamic network engineer; Field based engineer; Infrastructure engineer; Network administrator; Network architect; Network engineer; Systems engineer.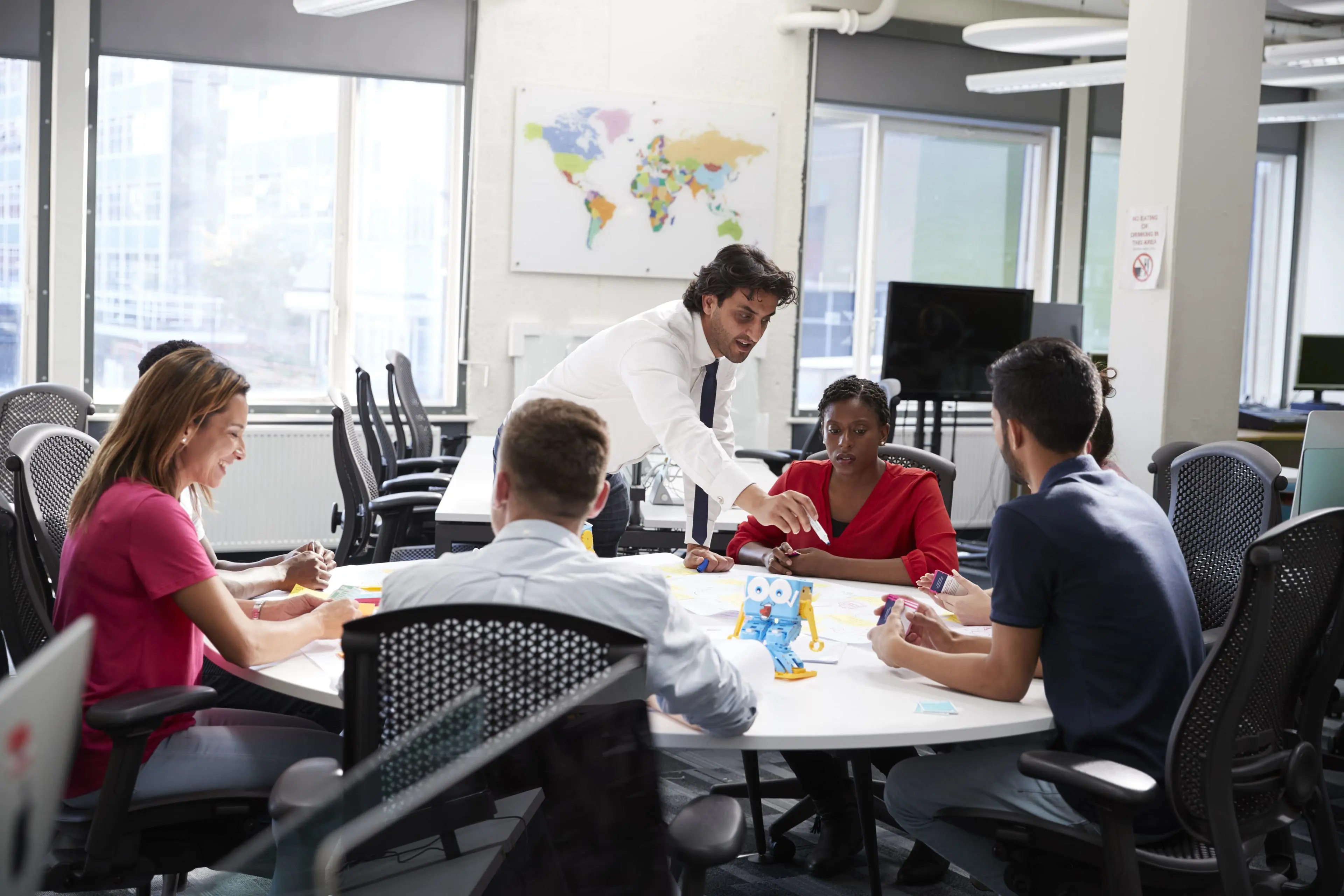 Tuition fees
The tuition fees for the 2024/25 academic year are:
UK, EU (settled status) and Channel Island full-time fees: £8,500 per year

International full-time fees: £12,875 per year
For further information, please visit our tuition fees page.
Extra course costs
While most course costs are covered by your tuition fees, some essential resources and optional extras may need to be paid for separately. For advice on budgeting and managing your money, please contact student.funding@solent.ac.uk.
Compulsory costs
An Edexcel registration fee will be payable in the first year: £175.20.
Bursaries, scholarships and financial support
Solent University offers a range of bursaries and scholarships that provide financial assistance or waive fees for tuition or accommodation. Each bursary or scholarship has specific eligibility criteria. Check out our bursaries and scholarships pages to find out more.
Graduation costs
There is no charge to attend graduation, but you will be required to pay for the rental of your academic gown (approximately £45 per graduate, depending on your award). You may also wish to purchase official photography packages, which range in price from £15 to £200+. Graduation is not compulsory, so if you prefer to have your award sent to you, there is no cost. Extra guest tickets will go on sale after results publication and will be sold on a first-come-first-served basis. The cost per ticket is currently £15. Please note, we do not guarantee there will be any extra tickets available to purchase.
Student finance videos
Student finance in under three minutes

Student funding - the essentials
Entry requirements
Please select an option below:
Key entry requirements
16 points minimum at level 3 from either 6-unit or 3-unit awards
Plus 4 GCSE/O Level grade C or above to include English and Maths
or BTEC/Edexcel Advanced GNVQor National Certificate Diploma in a Computing related discipline
or relevant Access course
or other qualifications which are considered to be equivalent of the above.
Applications from mature students and non-standard applicants may also be considered.
Key entry requirements
As a general guide, we look for qualifications that are equivalent to the British high school A-levels.
If you are applying from outside the UK, find information about entry requirements, visas and agents for your country here.
For further information about EU qualifications, please contact admissions.
Key entry requirements
As a general guide, we look for qualifications that are equivalent to the British high school A-levels.
If you are applying from outside the UK, find information about entry requirements, visas and agents for your country here.
For further information about international qualifications, please contact admissions.
Note to all international students requiring a visa
All international applicants need to be aware that the English language requirements to attend Solent University, and the English language requirements to obtain a visa from the Home Office, may be different. This means that if you meet the Solent University language requirement to gain a place on the course, you may still have to meet additional requirements to be granted with a visa by the Home Office.
We strongly advise all applicants to visit the Home Office website which outlines all the requirements for a successful visa application and to take a look at our 2023 course entry statement document.
How to apply
Full-time
Any student applying for the first year of a full-time/sandwich undergraduate course must apply through UCAS (University and Colleges Admissions Service). This includes mature, overseas and EU students.
Nearly all schools and colleges offer their students the facility of applying electronically through the UCAS website using 'Apply'; it may also be used by those applying independently in the UK and overseas. This facility and all course information can be found on the UCAS website: www.ucas.com.
Your application should reach UCAS by 31 January if you hope to enter a course the following autumn. Early application is advised for the most popular subject areas. Late applications may be made until the end of June. The UCAS Code for the University is S30, code name SOLNT.
Find out what happens after you apply
Contextual offers
Solent endeavours to offer learning opportunities to students from all backgrounds. When we receive and review an application, we take into consideration the context and personal circumstances of applicants when making a decision, which means our advertised entry tariff could be reduced.
Alternative entry options
Applications are welcomed from students who do not have the academic qualifications listed above but may be admitted on the basis of relevant experience rather than standard qualifications.
Important note about progression routes:
Progression to a Pearson Higher National Diploma (HND) qualification is not automatically available after completion of this Higher National Certificate (HNC) course.
Solent's HNC is awarded under a Trademark Licence and the final award from this course, although mapped closely to Pearson's programmes, is not a Pearson BTEC Higher National award.
Candidates wishing to progress onto a course at another provider may need to complete additional modules or check with the provider if acceptance to the progression course will be available with the HNC award. Many providers offer recognition of prior learning, but this will be on a case by case basis.
Students graduating from Solent do have progression routes at Solent University to degrees or to other professional qualifications.
Language requirements
Applicants who do not have English as their first language will be required to demonstrate an approved level of proficiency in the use of the English language. The agreed minimum requirements for this course are:
IELTS minimum 6.0 overall with a minimum of 5.5 in each individual component
TOEFL IBT minimum 80 with a minimum of 20 in each individual component
Duolingo English Language Test - 115 overall with minimum of 95 in each component or equivalent.
Qualifications are checked before enrolment, and international students must bring their original certificates or certified copies when coming to study at the University.
Pre-Sessional English programme
The University also offers a pre-sessional English programme for international students who wish to improve their level of English before starting a degree course.
We will prepare you for your future
This HNC provides students with a platform to progress onto a number of full degrees which will prepare you for roles such as:
Desk-based Engineer
Dynamic Network Engineer
Field Based Engineer
Infrastructure Engineer
Network Administrator
Network Architect
Network Engineer
Systems Engineer
We will help you start your career
The Solent Futures team is committed to getting students into great careers.
While you are studying, the team can help you with finding work experience or placements, link you with a mentor, check your CV, or offer one-to-one guidance.
If you're in your final year, we also have graduate job opportunities just for Solent graduates.
Find out more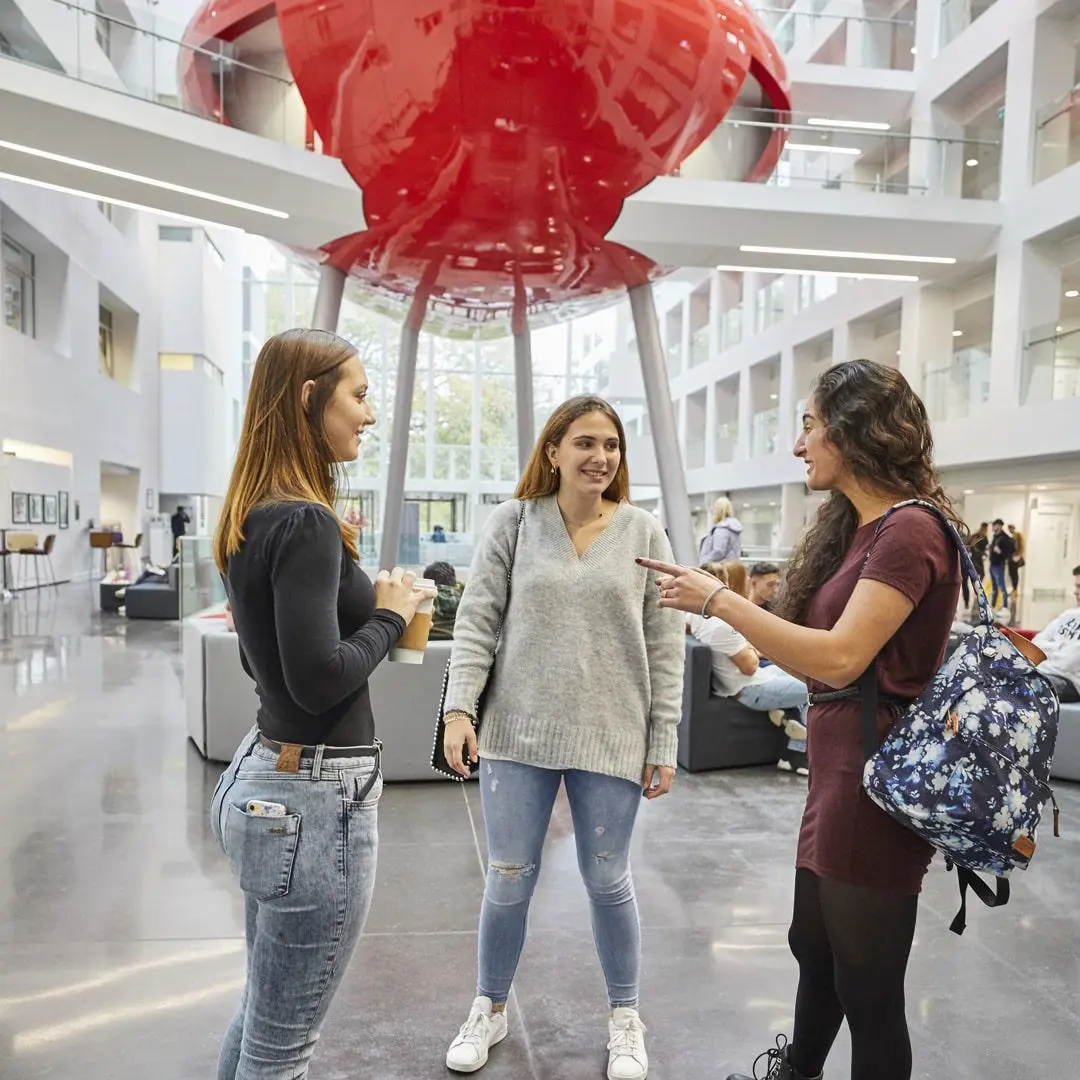 Support at Solent
All students at Solent University have access to a range of specialist support services. Whether you are having financial difficulty, need additional help with academic skills or want advice on setting up your own business you'll find that help is always on hand.
Most of our specialist support services are based around the Student Hub, a central space where you can access all the information and support you may need during your time at University. The Student Hub is the first point of contact if you have any queries relating to your course, including questions about your timetable, options, and assessments and extenuating circumstances.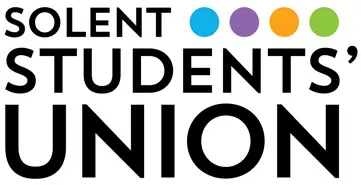 We work in partnership with the University to build a sense of pride and confidence in your Union, University and student experience.
Find out more