A transformative experience
Albere Correa grew up on a farming village in the Gambia – one of the poorest nations in Africa. But with hard work, determination, and a little help from Solent's Business Management programme, he's currently living in Silicon Valley, California – and bringing his ambitions to life.
8th March 2021
Business and finance
Business
Before I came to Solent, I was living in Reading, working for the NHS as an Administrator Assistant at Prospect Park Hospital – living from paycheck to paycheck. I thought I could do better with my life, and after spending some time with the doctors at the hospital, asking them questions about their backgrounds and how they became doctors, I realised: if they can do it, I can do it too. I knew I had it in me. All I needed to do was to get up and show up at a great university like Solent.
Before all this, I was born in The Gambia in western part of Africa. It's a very poor nation with little resources, and at the time had no university growing up. My parents were poor farmers in a place called Lamin village; we were poor, but I had a great time growing up. And I am thankful and always proud to see how far my commitment and "never give up" attitude has brought me so far.
I secured a scholarship through the Gambian department of education and was connected with an English couple from Ringwood in Hampshire, who paid for all my high school expenses; it really helped motivate me to continue with my studies.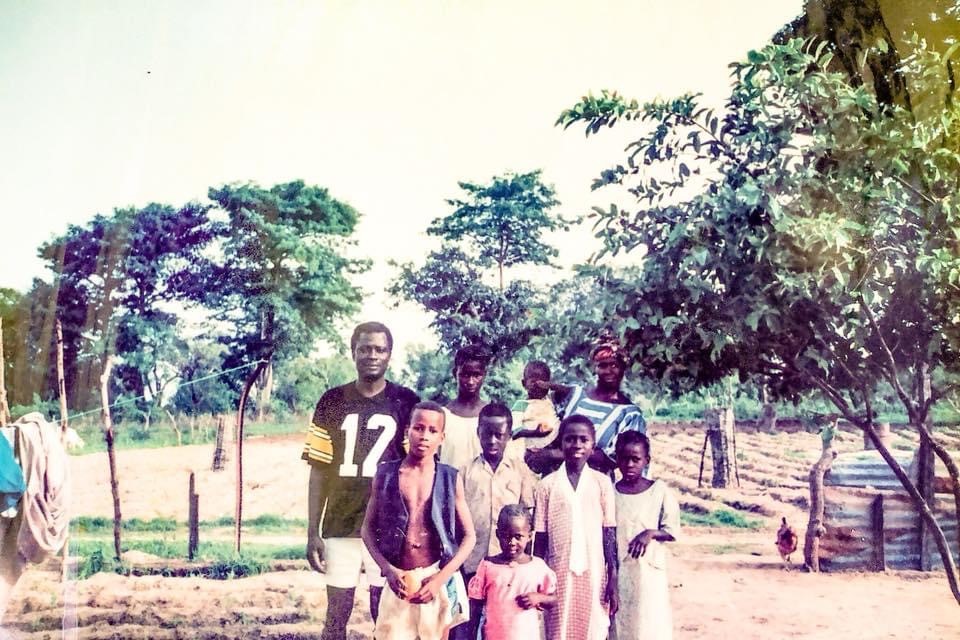 I had British and American teachers in high school, from volunteering teaching associations and the American Peace Corps, and when I left high school I was able to secure enrollment at the Kensington College of Business in the UK. I had help from the hotel I had started working for, as well as from my former woodwork teacher, who was British, and a few others.
The Gambia was colonised by the British empire so a lot of the government systems and processes were actually very similar to that of the UK; so thankfully I was able to easily adapt and settle into the UK with very few difficulties like schooling and cultural differences.
Coming to Solent
Eventually, then, I embarked on my Solent University endeavor, enrolling as a mature student in 2007. Apart from the vibrant and sociable city life of Southampton, I chose to go to Solent because of its diverse student body, and because I wanted to focus on subjects that reflected the ever-changing, globalised world. I also needed an environment with networking opportunities that would help me land internships and a firm career path post-graduation.
Solent University gave me that; and it created an exceptional research and learning atmosphere for students. I frequently visited the library to support my learning, and I learned valuable skills that have been of great help throughout my career. The group interview skills practices, for example, are still very useful in my current endeavors.
I was also a student ambassador, and the students' rep of the business faculty for two years – and these experiences helped me a lot. I represented over 50 business students on everything from welfare, to relaying student feedback at meetings with senior university staff, to welcoming new students and giving tours around the university and city of Southampton.
But the thing that stuck in my head to this day about my experience at Solent University as a student was the group presentation sessions.
The way the project roles and responsibilities were divided into groups and individuals. The planning, the research at the library, online research, the design of slides and the final delivery of the presentation – it was just an amazing experience I cherish to this day.
It helped me build courage to stand in front of managers and CEOs, to present weekly and monthly reports without fear and in very effective and professional manner.
And coming from a low income background, I received enormous and generous financial and academic support from the onsite student advice team. I was a frequent visitor and was always attended to in a professional manner, at all times. They're great people, and I'm ever thankful for all the support I got from them.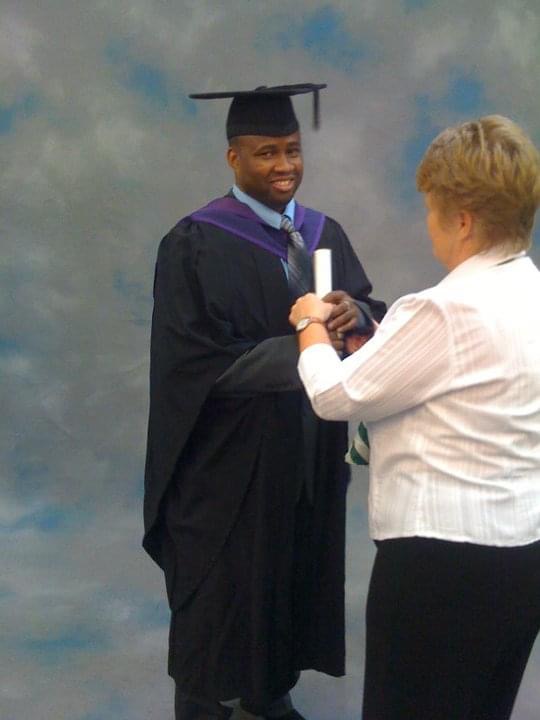 Hello Silicon Valley
After graduating from Solent, I met my wife during a vacation trip back to the Gambia one summer. It progressed very quickly and we got married... and I decided to pack my bags and take the leap across the Atlantic, to live in California.
I started at Etrade financials as a front desk assistant, but quickly moved to Facebook after completing a short SQL and Java programming course at De Anza College. After working for Facebook as a document specialist for a while, I was approached by a recruiter over LinkedIn and offered the role of data content analyst at Google. Currently I work on the YouTube platform to monitor content and activity - policing comments, videos and posts of any nature that goes against the Google's community user guidelines.
Silicon Valley is a real melting pot, with diverse individuals and cultures and nationalities. I am really enjoying myself here and work is great. The environment has also allowed me to continue dreaming and coming up with ideas to solve problems through technology.
I am currently developing the world's first AI smart electric hair trimmer, The Manscaping Toolkit, which can detect human skin and hair type to help improve men grooming habits and reduce bumps and irritation post-shaving. It's a challenge, convincing investors as a young black man in a very competitive marketplace – but I'm determined, and thanks to my networking capabilities I found some top designers and manufacturers I'm working with.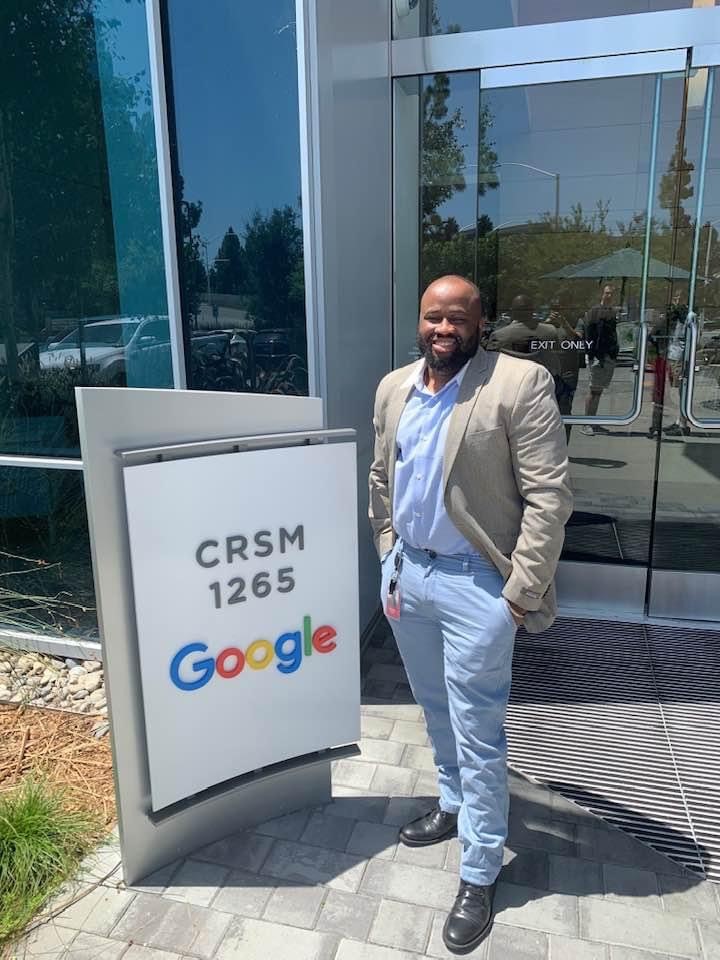 I am currently about to publish my first book, Audacity. It's a biography of Yahya Jammeh, the former president of the Gambia, who took power in an illegal military coup and held the Gambian people hostage for 22 years while the international community stood idly by.
I still have strong ties back home, so this book is a reflection on what my people went through, and how to maybe understand the pattern of what leads these young disgruntled soldiers to hijack the peace and economic progression of their countries at the barrel of a gun.
So I'm keeping busy! Solent University definitely helped prepare me for life's ups and downs, and helped me understand the importance of focusing on what you love, and loving what you focus on. Don't chase a career because of money, fame or social media likes... life is not a popularity contest!
Do you. Be yourself, follow your passion, and work hard. Hard work does pay.
Find out more about our BSc (Hons) Business Management degree at https://www.solent.ac.uk/courses/undergraduate/business-management-bsc