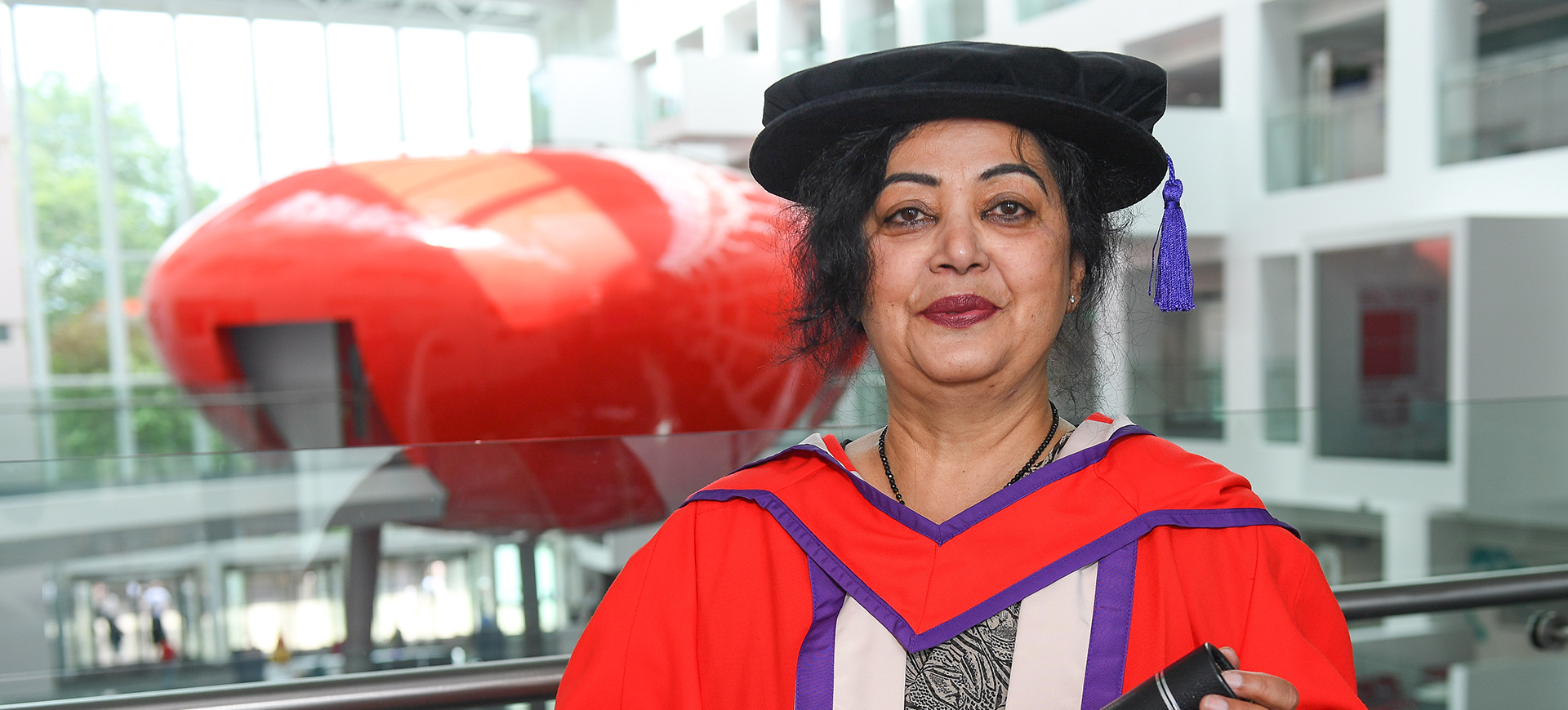 Advocate of BAME arts in Southampton awarded honorary degree
Dahlia Jamil, advocate of BAME (Black Asian and Minority Ethnic) arts in Southampton, has been awarded the honorary degree of Doctor of Arts by Solent University
11th July 2019
Dahlia Jamil, advocate of BAME (Black Asian and Minority Ethnic) arts in Southampton, has been awarded the honorary degree of Doctor of Arts by Solent University today (Thursday 11 July). 
Dahlia's honorary degree recognises her commitment to diversifying and promoting cultural experiences across Southampton. She has been actively involved in access to education and learning for disadvantaged groups, particularly women from BAME communities, in Southampton over the last 30 years. Her achievements include setting up the first BAME women's groups in Southampton which are still running strongly.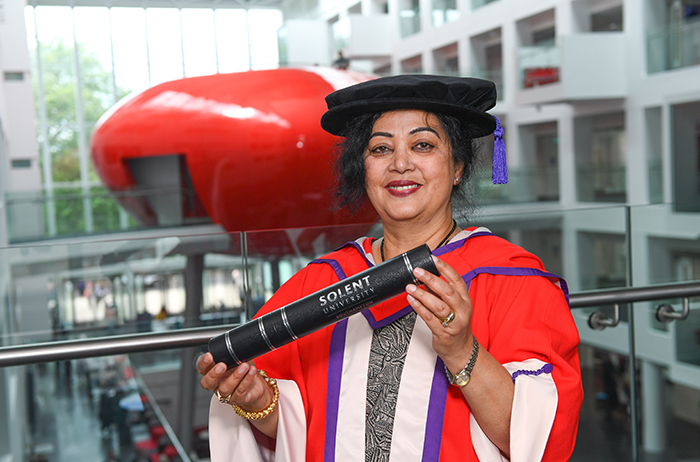 Dahlia is passionate about the arts and through her work has enabled individuals and groups to access, experiment and engage with the creative industry. She sits on the board of the Southampton Cultural Development Trust, is an organiser of the Women's Education Association and is the Chair of Art Asia.
Dahlia said: "Southampton has a vibrant mix of cultures and I am deeply passionate about raising the profile of the diversity of our city. Arts and culture are critical to our city's development not only from an individual perspective but also in attracting visitors as well as creating a welcoming place to live."
"I've dedicated my life to bringing BAME arts and culture to more people in the city and am delighted Solent University has recognised my work with this award."