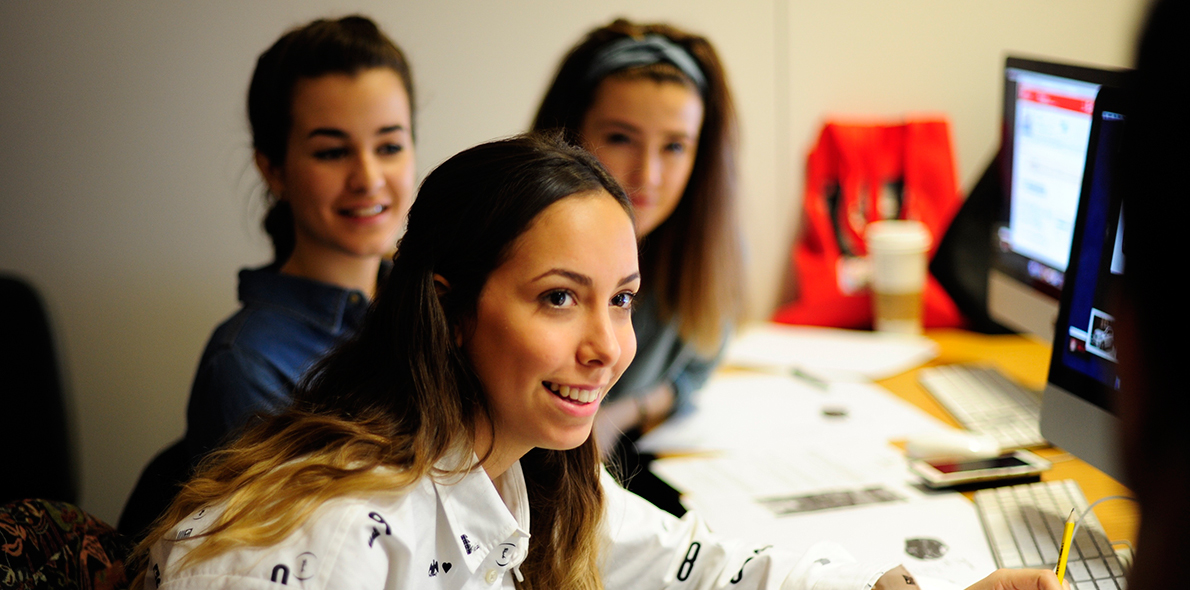 An international take on news
Spain Comes to Solent
3rd June 2016
Marketing, communications and public relations
Staff and students from San Jorge University, in Zaragoza in Spain, visited Solent as part of an international initiative aimed at developing new partnerships.
The group took part in fashion journalism, advertising, public relations and sports journalism master classes during their week at Solent. The group also spent time in Solent Creatives where the team have begun work on a joint enterprise scheme with the Spanish university.
Professor Suzanne Dixon said: "This is our third event with this university in 12 months, and we were delighted to have these students working alongside our undergraduates and to welcome their staff here. We look forward to visiting them later this year."
During their stay the students worked on a news day, visited the 'A History of Fashion in 100 Objects' exhibition in Bath and teams from both countries worked together on a live brief from Spain for Zaragozana's premium Ambar Especial beer and with a London-based agency, Stack, on creative concepts for a Peugeot campaign.
Staff developed a partnership agreement between the two institutions to facilitate study abroad, Erasmus+ exchanges and a range of top-up courses. The visit builds on a trip last year where John May, Donna Bevan and Richard Berry went on a teaching exchange.
See more photos from the day here.