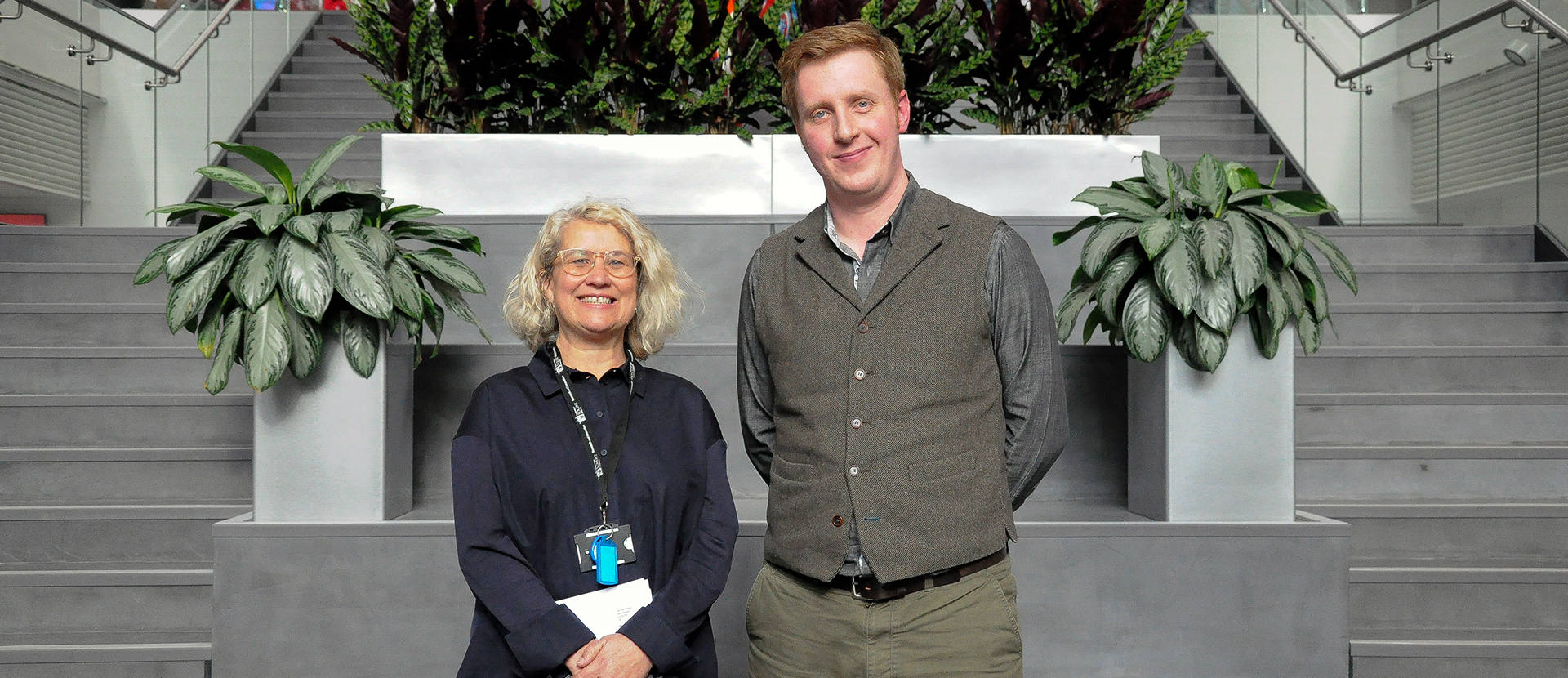 Billiards, Bakelite and bottles
Dr Laurie Wright, lecturer in environmental science at Solent University, held a compelling public lecture addressing the current plastic crisis, and what we should be doing about it earlier this month. His lecture, entitled 'Billiards, Bakelite and bottles', was an interactive talk that involved the audience throughout.
Laurie explored the history of plastic, including how the material was originally developed to combat the ivory trade, and that one of its first major applications was during the Second World War. Then he brought his audience into present day, where he began to demystify many of the myths surrounding plastic.
Part of the problem is our overall attitude, Laurie suggested. If we are to make major changes, we must first alter our throwaway lifestyles, and our reliance upon convenience.
Laurie spoke to his audience about the plastic bag charges that was introduced to the UK in 2015: "Kenya has banned plastic bags. Somalia has banned plastic bags. Numerous countries have outright banned single-use carrier bags. Why are we not banning single-use carrier bags? You don't need them. They will last longer than I will."
The presentation featured lots of interactive features, including digital polls to test the audience's knowledge of plastic. Over the duration of Laurie's presentation alone, roughly 1 million single-use plastic bottles were used in the UK.
Laurie highlighted that plastic is a material that saves lives every day. From bicycle helmets to mechanical heart valves, it's a fundamental part of modern life. He suggested that plastics are not bad, but our relationship with them is toxic.
Watch the full lecture