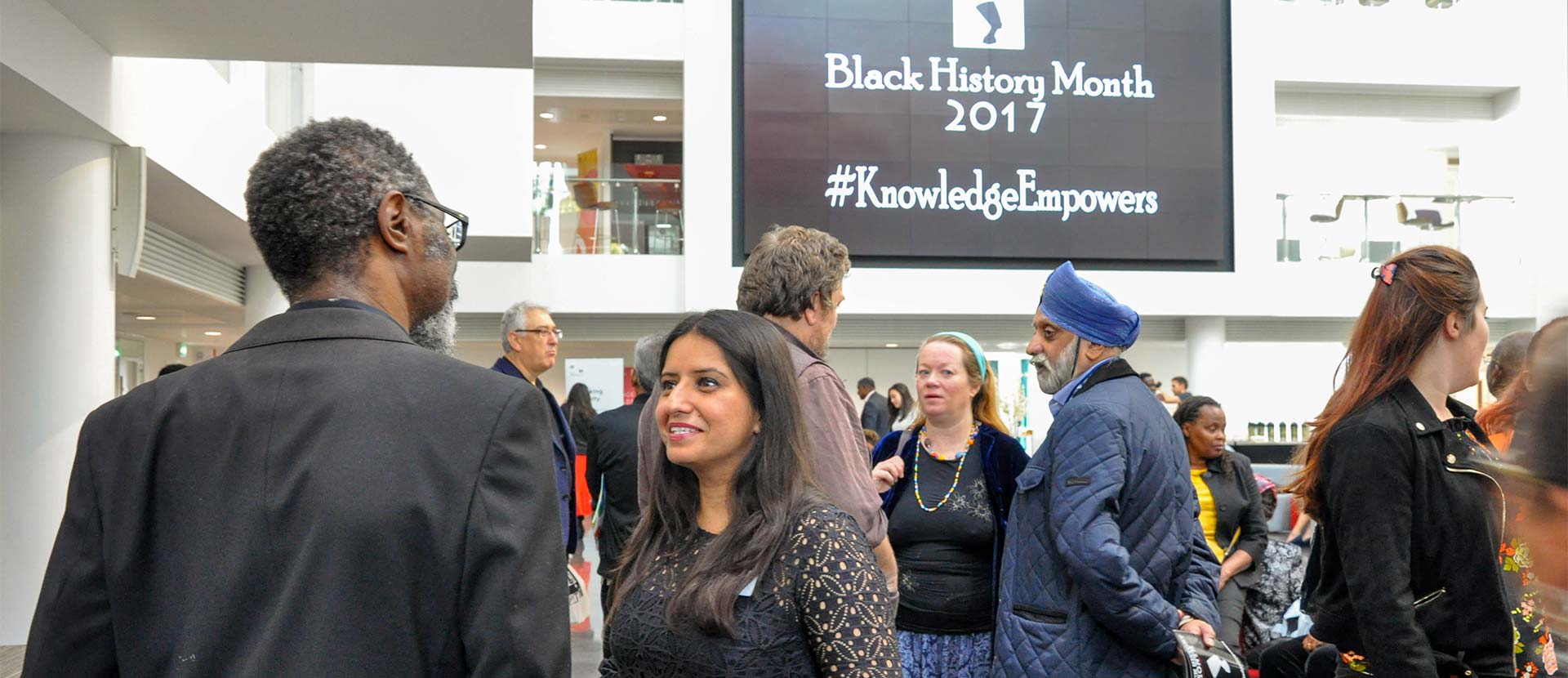 Solent University proudly hosted this year's city-wide Black History Month launch event, marking the 30th anniversary of the nationwide celebration.
3rd October 2017
Mike Wilkinson, Deputy-Vice Chancellor (External Engagement), said: "We are delighted to have hosted the Black History Month launch event this year. It's a wonderful opportunity for people of all backgrounds to come together and recognise the importance of diversity within our community. At Solent, we have students from over 100 different countries, and we want to support events, such as Black History Month, in educating individuals about the past, paving the way for a brighter, more inclusive future. Knowledge really does empower."
Over 100 people gathered in the Spark for talks by Lou Taylor (Black History Month Co-ordinator), Mirande Lowe (Deputy Curator, Natural History Museum), and performances by singer Aysha Mackley and the Black Heritage Choir.
Lou Taylor, who helped to co-ordinate the launch event, said "the launch event has been great. It has worked so well having it at the University, it really links with this year's theme, "Knowledge Empowers". We are so thankful to everyone who has come along. Black History Month Southampton in its current form is relatively new, and it's getting bigger every year. There's so much going on in the city, and I just hope that everyone gets involved in some way – go along, take photos, and use the hashtag #KnowledgeEmpowers"
Don't miss our free screening of Hidden Figures: the story of three African-American women working at NASA. Also, vote for your favourite film in our Twitter poll, for your chance to tell us which movie you want to see at the end of the month!
You can come along to our public lecture exploring Southampton's history as a maritime city, featuring founder of Black History Month Southampton, Don John, and Jim Baker of Port Horizon (Unity 101). Book your place through Eventbrite.
Additionally, there will be many other events happening throughout the city to celebrate Black History Month.
Find out more here.