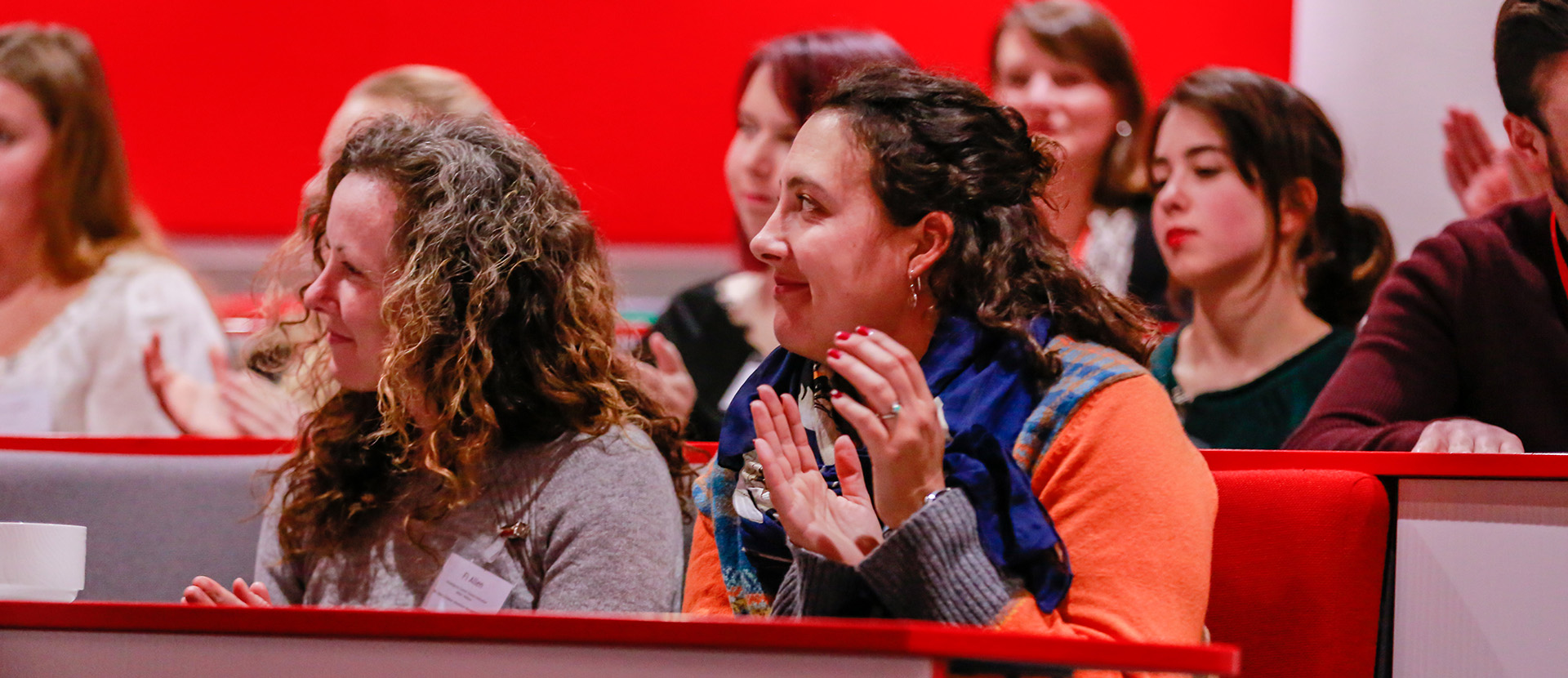 Celebrating 30 years of outdoor programmes
Staff, students, alumni and industry professionals came together to celebrate 30 years of outdoor programmes at Solent.
20th February 2020
Adventure, outdoor and extreme sports have become much more popular over the last few decades, and last week Solent University alumni, staff and students came together to celebrate 30 years of outdoor degrees.
When the courses first began in the late 1980s, they covered water sports and leisure management. But now the Adventure and Outdoor Management (BA Hons) degree covers careers in adventure tourism, extreme sports and outdoor learning, and health and wellbeing.
The day began with an Adventure Careers Fair, continued with alumni talking about their experiences in the field since graduating and ended with an evening celebration of how the outdoor programmes have evolved and diversified to respond to this exciting, dynamic and fast-paced industry. It also saw the formal launch of an accelerated two-year degree in adventure and outdoor management.
Speaking about the event, Lynsey Melhuish, Course Leader in the School of Sport, Health and Social Sciences, said: "The day was a great opportunity to celebrate 30 years of outdoor programmes at Solent. Over 100 Solent students visited the Careers Fair in the day, along with over 250 school and college pupils, who attended a taster day.
The evening culminated with over 50 staff, students and alumni coming together with employers and academics to celebrate how the outdoor programmes have evolved at Solent University and how graduates are prepared for successful careers in this growing industry.
"We will be following up the evening event with a live webinar in the coming weeks, so that all in attendance can engage in progressive discussion of the changing face and trends of the adventure and outdoor industry," continued Lynsey.
Guest speaker and panellist, Justin Everley, Commercial Director at Adventure Parc Snowdonia, helped to inspire future graduates by sharing his experiences in innovative community and business collaboration.
"I would always advise students to take any chances they have to build up their experience and never be afraid to hey their hands dirty," he explained. "It was great to be able to share my experience with Solent University and it looks like one of the students who saw my presentation will be coming down to do some practical work with us this year, which is really good!"