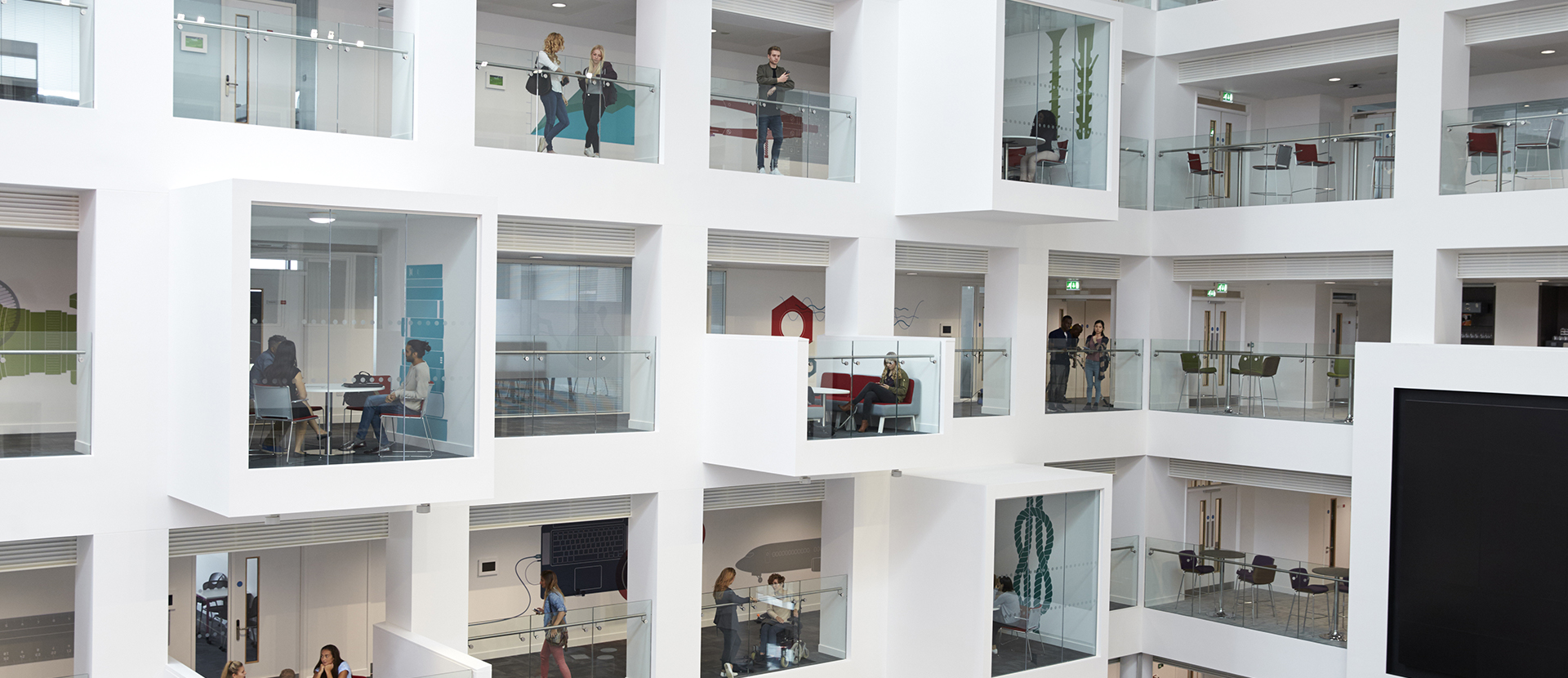 Computing students collaborate with Oxford Innovation Centre
Solent computing students have successfully completed a two week placement in collaboration with Oxford Innovation Centre (OI Space Incubator), working directly with four business start-ups to design their UX and digital strategies.
27th September 2018
Computing and games
Research
The project, developed and led by Dr. Mohammed Al-Husban (Senior Lecturer UX Usability Practitioner), and funded by the University's employability team, involved students of different backgrounds, genders, disabilities, abilities and course areas. Students took on a variety of tasks assessing various business models, identifying areas of improvement in the product design and implementation, validating and testing digital products through usability and eye tracking, and business data analysis.
Mohammed says of the placement, "Students have demonstrated a high level of critical thinking, data analysis, UX design, usability testing, professionalism, team work and business skills.
"Students have successfully delivered all the required outcomes from this fruitful work placement. They have succeeded not only because of their hard work, perseverance and skills, but more importantly, because we worked as a team. Everyone had a role and responsibility, and respect and professionalism overshadowed their two week project. I am confident that they will take this away to wherever they decide to work in the future.
"Research and enterprise is strongly linked to employability, as well as to every day experiences and events in your life. We are life researchers, we scan, collect, organise, analyse and conclude data every single day, regardless of different events and scenarios we experience. We project our thoughts, ideas, feelings and emotion into everything we do, and that's what makes us who we are.
"I have always believed there is no enterprise without research, and without research there is no cultural, societal and technological development."
Students will conclude the placement by visiting Fareham Innovation Centre on Wednesday 10 October, where they will have the opportunity to demonstrate the process and their findings to the clients.