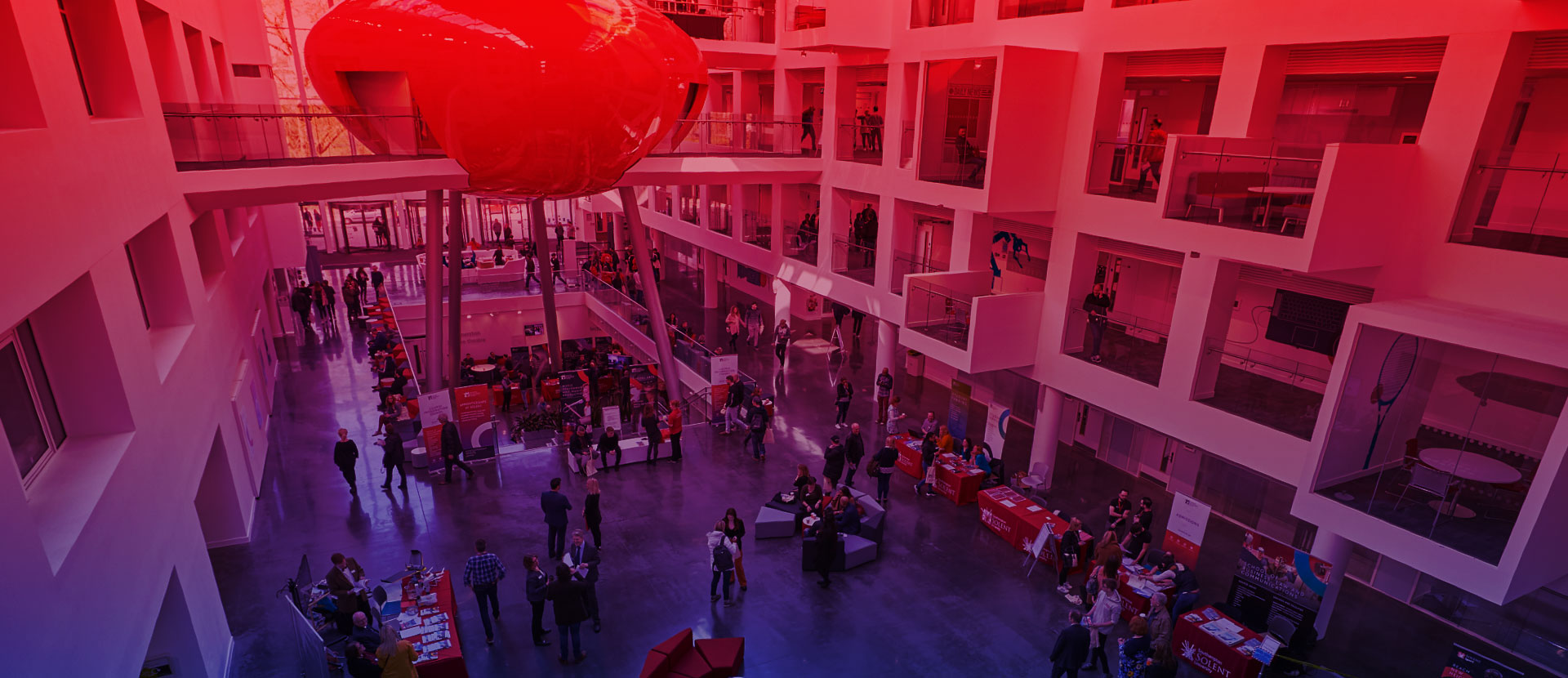 Computing students succeed at International Marketing Week
Two first year BSc (Hons) Web Design and Development students have recently returned from an International Marketing Week event in Demark, having achieved the fantastic result of first and second place in the events.
12th June 2019
Computing and games
Digital design and web development
International Marketing Week 2019 brought together students of partner organisations from around the world in one location - the International Business Academy, Kolding, Denmark - to work in international teams to design a marketing campaign for a national business. 
This year, two Solent students - William Hughes and Joe Bailey - attended. They worked within international teams to pitch ideas to help Frejdahl, a sub-brand of the Danish brewery, Vestfyen, to market their beers in the competitive international market for luxury beers.
We caught up with William, whose team came in first place, to find out more about the pitch they gave, and how he found the experience.
Why did you decide to take part in International Marketing Week?
I decided to participate in this event because I was intrigued by the prospect of visiting a new country, learning more about design sprints, the machinations of what they entail and potentially making some new contacts.
Tell us about the pitch you gave to Frejdahl to help promote their business
Our group decided to create an app called Viking Voyage, where you create a Viking character (male or female) and then you get taken to a map where you will face five separate challenges, each associated with Norse mythology, such as hunting with Gudrun, chess with Odin, and tug of war with Thor. When all challenges are completed, the game resets but the difficulty increases, thus providing longevity for the game and the player.
Prins Butt, acting course leader for computing at Solent, said of this year's event; "It was a fantastic opportunity for our students to participate in an international event which helps develop their knowledge and contextualises their learning using real life scenarios. Developing a marketing campaign in a short space of time is a great achievement, but to do so while working with a new and international team is an excellent feat. 
"Our students were commended on their creative approach and have achieved an excellent result. I would like to congratulate Will, and also Joe Bailey who came in second place with his team, on their success at the event. Furthermore, I understand that Will has since been accepted to attend the European International Academy in Portugal. This is an immensely important opportunity and I am looking forward to joining him and our other students in their continued strive for self growth and success."
Take a look at the designs below for the Viking game designed by Will's team