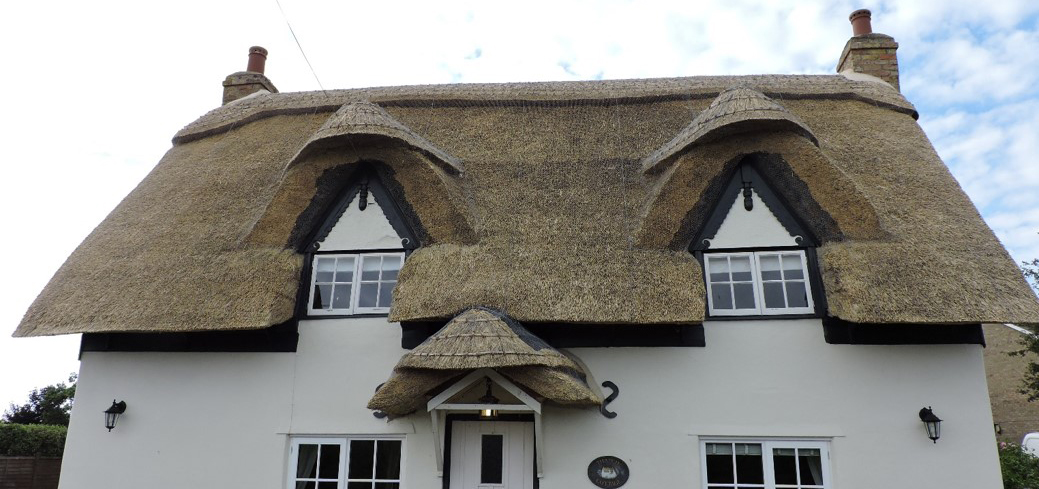 Construction students gain industry insight
Students from BSc (Hons) Construction Management recently received a guest lecture from multi-award-winning master thatcher, Chris Dodson.
29th March 2021
Architecture and construction
Through his insightful lecture Chris shared his vast experience of the thatching industry, types of thatch and problems that can be encountered.
Course Leader for BSc (Hons) Construction Management, Andy Dodson said of the lecture "Construction is far more than new build house construction. At Solent University we aim to give our students a broad understanding of the built environment and real-world learning which helps prepare them for their working lives. Knowledge of thatching materials and techniques will ensure they have understanding of this craft if they come across it in the future. With Dorset having nearly 10% of the United Kingdoms' thatched properties, there is a reasonable degree of likelihood that they will. Whilst the guest lecture was focused on thatching, it covered aspects such as sustainable construction, buildability, compliance with Building Regulations and the challenges of working with historic buildings, all of which are transferable skills which can be applied to many areas of construction.
Student, Jaspal Kaur Singh, said "I did not know thatching was still a type of roof covering chosen by people today. Chris's presentation shed a lot of light on how it is still an option now and in the future, and his background and awards were very inspiring. Chris is very knowledgeable and very passionate, not only in the job he does but also in how he delivers the quality and standards of today referring to regulations. I enjoyed listening and looking at some of his achievements - it makes this learning experience feel real and exciting."
Student, Ben Smith said "I really enjoyed hearing about thatching, mainly because my knowledge of it is very limited and you often see thatched buildings and wonder how it's done. Although it's a very technical process, I thought Chris described the methods very well and was easy to understand. If I were to be asked to price for a thatched roof or refurb, I'd be much better equipped with the knowledge on what elements to consider."
Feeling inspired? Discover BSc (Hons) Construction Management