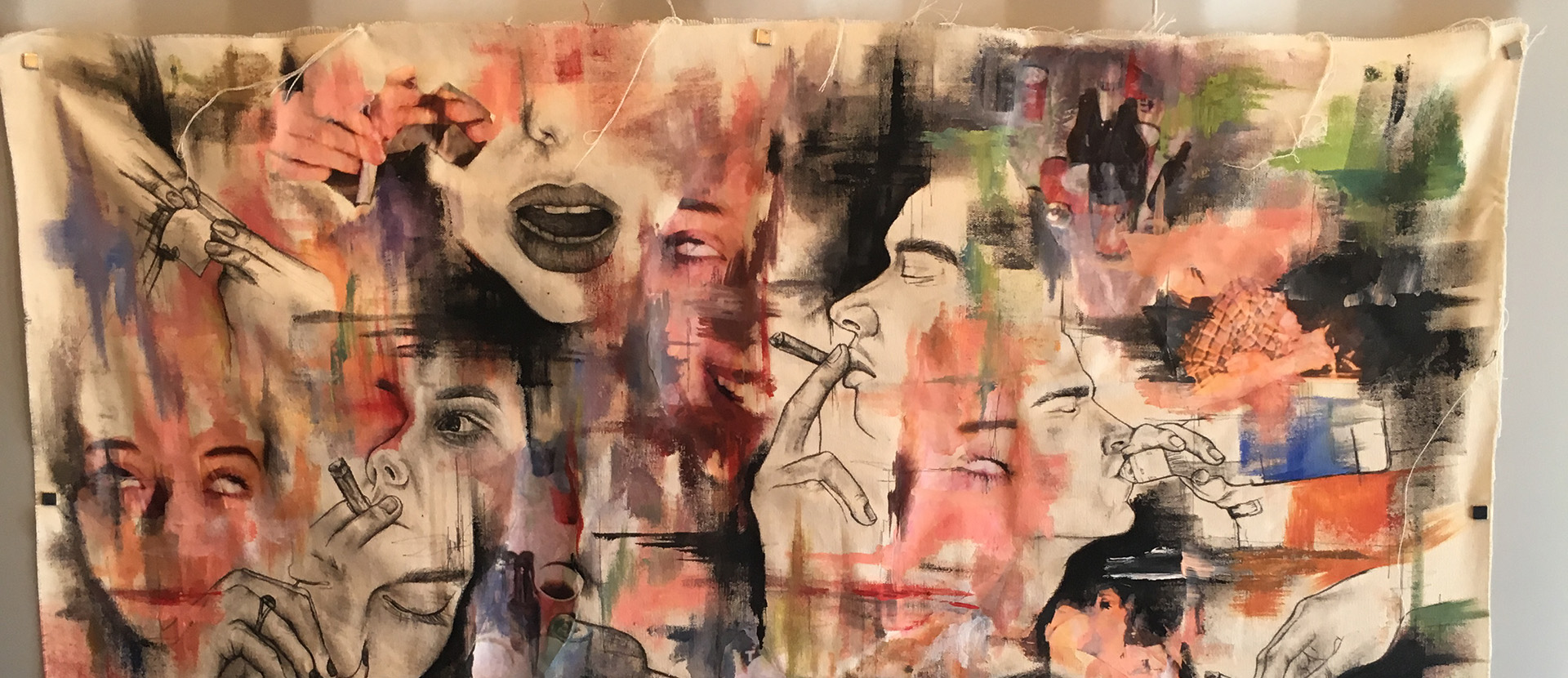 Between 30 March – 3 April second year BA (Hons) Fine Art students presented their work in an annual pop-up event held in Guildhall Square.
9th April 2019
DOCKED featured work including a mixture of sculpture, paintings, installation, textiles and appropriated imagery – all presented in shipping containers. The pieces on display explored themes such as modern-day social issues, culture, history, sexuality, autobiographical, feminism and identity. A selection of the pieces on display can be seen below. 
Hayley Jones used glitch technology and celebrity archetypes to explore Carl Jung's theory of the 'Shadow self' which are the repressed aspects of our personality that threaten to erupt to the surface.
Carolyn NiChonbhai is a performance installation artist, for this piece titled 'CHNO' she explored the mind's complex anatomy as well as spirituality, a personal response to her previous works which are confrontationally based upon uncomfortable subjects and society's attitudes. 
Karen Dobbins displayed a series of lino prints and acrylic painting she created to depict 'The dockyard' old and modern themes. A mix of transportation, industrial corrugation and cranes. With man-made industry contrasting the natural environment.