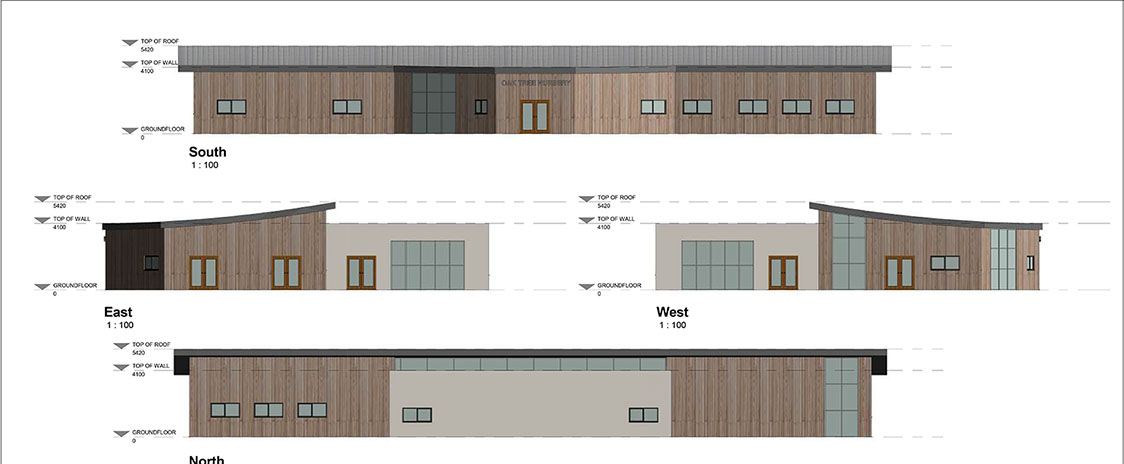 Dreaming of a sustainable future
Sustainable housing developments
16th August 2016
Architectural technology graduate Jordan Reimnitz-Wood is passionate about creating a better community with a sustainable future. We caught up with him to find out the inspiration behind his work and what it meant to him to graduate with a first.
Tell us about your final project
My final-year project involved my passion; sustainability. I wanted to show that a medium sized housing development (including a nursery and a community centre) could be sustainable from the start and not an afterthought.
There are many systems in place that work well with each other over the entire site, rather than singular systems for each individual plot.
The aim of the project was to make sustainability desirable to future home owners and the best way to do that is show them a working 'model', which my project does.
What was the inspiration behind your project?
My passion is for everything sustainable and my experience is in the domestic side of the industry. I feel that many housing developments don't take into account 'communities' and a degree of separation can be seen from this lack of fore thought.
I wanted to show that a development and a community can work together and benefit each other in positive ways, while integrating an already established community into a new one.
What have you enjoyed most about your time at Solent?
The main aspect I've enjoyed has to be the commitment and encouragement you receive from all of the teaching staff; without their guidance and encouragement I would not have finished my degree to such a high standard.
What's next for you?
Before coming to university I had worked in my chosen industry for a number of years and due to that experience and Solent's high standard of work, I was lucky enough to be accepted into an Assistant Project Manager role in one of the country's leading housing developers where I have found my stride and am thoroughly enjoying myself. The experience I gain from this will allow me to progress in my career to achieve my own goals.
Do you have any advice for other students or potential students?
One thing I would have to say is your first year does count and it is definitely worth putting in the effort right from the beginning, otherwise you will be working incredibly hard during second and third year to make up for it.
Do you have an interest in technology? Join us on our BA (Hons) Architectural Technology course.