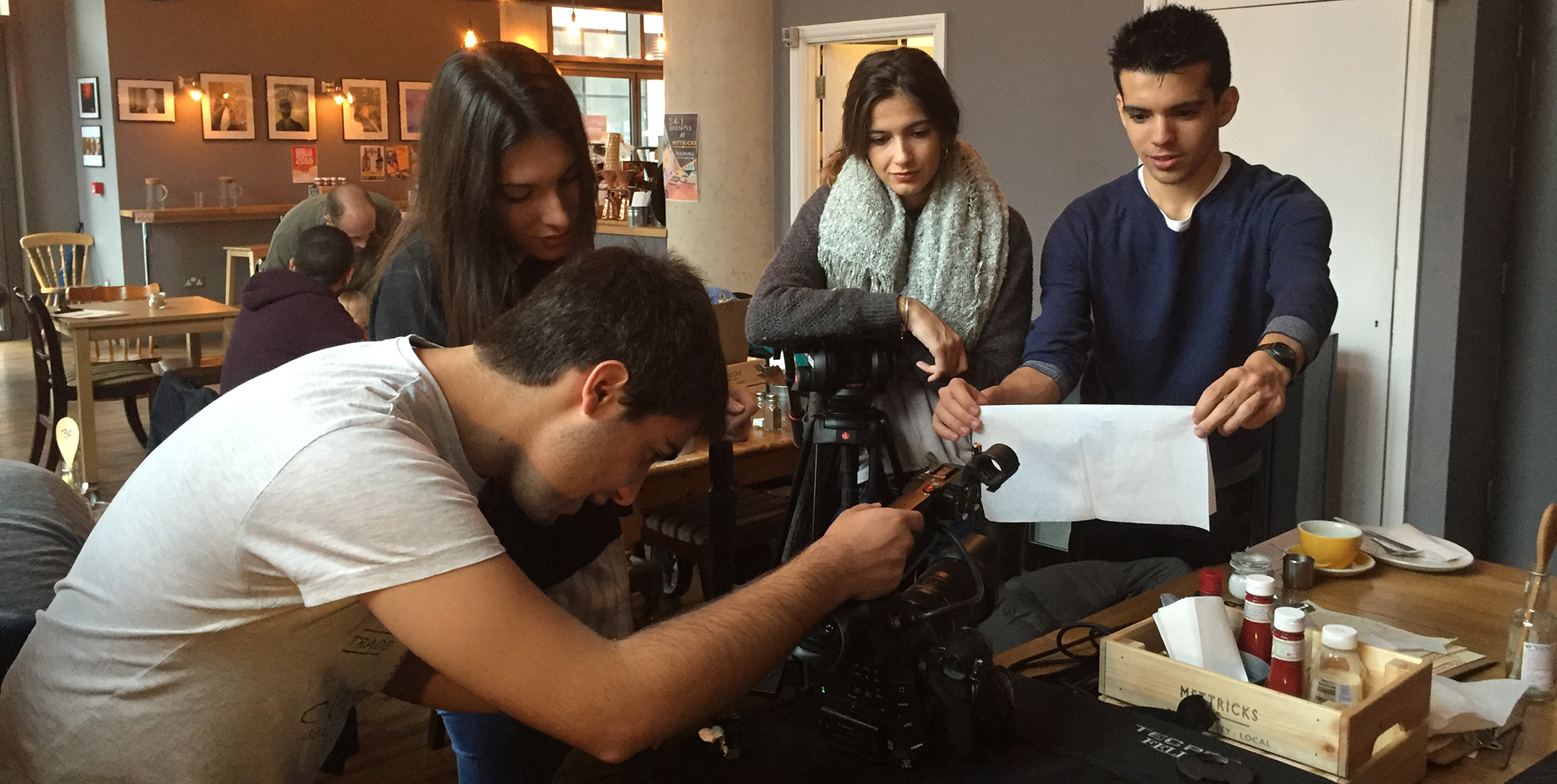 Education in the age of the global village
It's easy to talk about the importance of globalisation – making good on that promise is another matter entirely. Find out how Solent is building on a network of international connections and a diverse student community to encourage exploration, innovation and international engagement.
3rd March 2017
From how we spend our time to the ways we interact, a complex mesh of interconnectivity has fundamentally altered the societal landscape.
With broad cultural implications, and even broader potential, this increasing connectivity provides avenues for communication between cultures, institutions and peoples previously separated by almost impassable barriers of distance and language.
Solent recognises the importance of giving our students the tools they need to ensure the best possible career outcomes in this globalised world. Knowledge of emerging cultures and markets, a solid grounding in global business practices and the international nature of corporate action, and a mindset that's open to the implications – and opportunities – of our global village.
Thinking globally
It's about thinking globally, embracing other cultures, and making both the curriculum and opportunities for students as international as possible – study and work abroad, and also immersion in global ways of doing business.
While Brexit may make things more challenging in Europe, Solent continues to strengthen its connections further overseas, particularly in China and South-East Asia.
These are vibrant, entrepreneurial economies, where our students can learn about rapidly developing markets and study the opportunities and challenges of rapid industrialisation.
International diversity on the Solent campus
The importance of international students is not new to the University – about 15% of Solent students already come from outside the UK, and we work hard to ensure they get the very best welcome to the UK.
Our Students' Union work with us on integration activities, while our student hub provides exceptional front-line support and international specialists to help with everything from language challenges to homesickness to navigating Home Office red tape.
Increased international collaboration is bringing increased opportunity for Solent students, too, with groups of students visiting institutions as near as the Netherlands and as far-flung as China in 2015/16.
Recent international developments include:
Exchange opportunities with University of San Jorge
Close ties to the University of San Jorge in Zaragoza, Spain, brought journalism and media students to Solent in the summer. During their stay the Spanish students explored the UK, worked on a news day, and collaborated with Solent students on a live brief for Zaragozana's premium Ambar Especial beer and with a London-based agency, Stack, on creative concepts for a Peugeot campaign.
International engagement week, in November, saw a second visit from University of San Jorge students – this time working on a creative brief for a promotional film showing different aspects of living and working in Southampton, for local business organisation Business South.
Sharing collaborative best practice
Yet Southampton Solent has plenty to offer its international partners as well. For the third year in a row, Southampton Solent University welcomed 23 delegates from 21 universities across Central and Western China for a senior leadership training programme under the direction of the Chinese Ministry of Education's National Academy of Education Administration (NAEA).
Southampton Solent University was one of four British institutions involved, along with King's College London, Anglia Ruskin University and Imperial College London.
Focusing on co-operation between universities and industry, Solent's leg of the event was an excellent opportunity to highlight its outstanding practice in applied learning and industry partnerships through lectures, workshops and interactive sessions delivered by Solent staff, industry guests and representatives from the Southampton business community. 
"The structure of the programme was really good, with good interaction and in-class discussion which combined learning with sharing of good practice," remarked Section Chief Xie Songchen from Southwest University of Political Science and Law. "It left me with a great impression."
Since December 2014, Solent has delivered educational programming to over 70 individuals from 65 different universities and institutions in China through the NAEA.
Partnership courses in Hong Kong and Greece rolled out
As well as offering best practice to partners, Southampton Solent has also began delivering exceptional practical education overseas.
AKMI Metropolitan College (AMC), based in Athens, Greece, have now started delivering Solent's BSc Maritime Business to around 50 students at their Piraeus and Maroussi campuses. Students are either enrolling at Level 4 or have gained direct entry to Level 6, having previously studied AMC's Institute of vocational training shipping specialist programme.
And in Hong Kong, partnership with Vocational Training Council – School for Higher and Professional Education (VTC SHAPE) in Hong Kong has created an opportunity for professional seafarers to study a one year BSc Marine Operations Management top-up degree, taught by both institutions, with Southampton Solent accrediting the course and our academics flying out to Hong Kong to deliver a third of tuition. A first cohort of 20 students began in late October 2016, with a second cohort of students scheduled for April 2017.