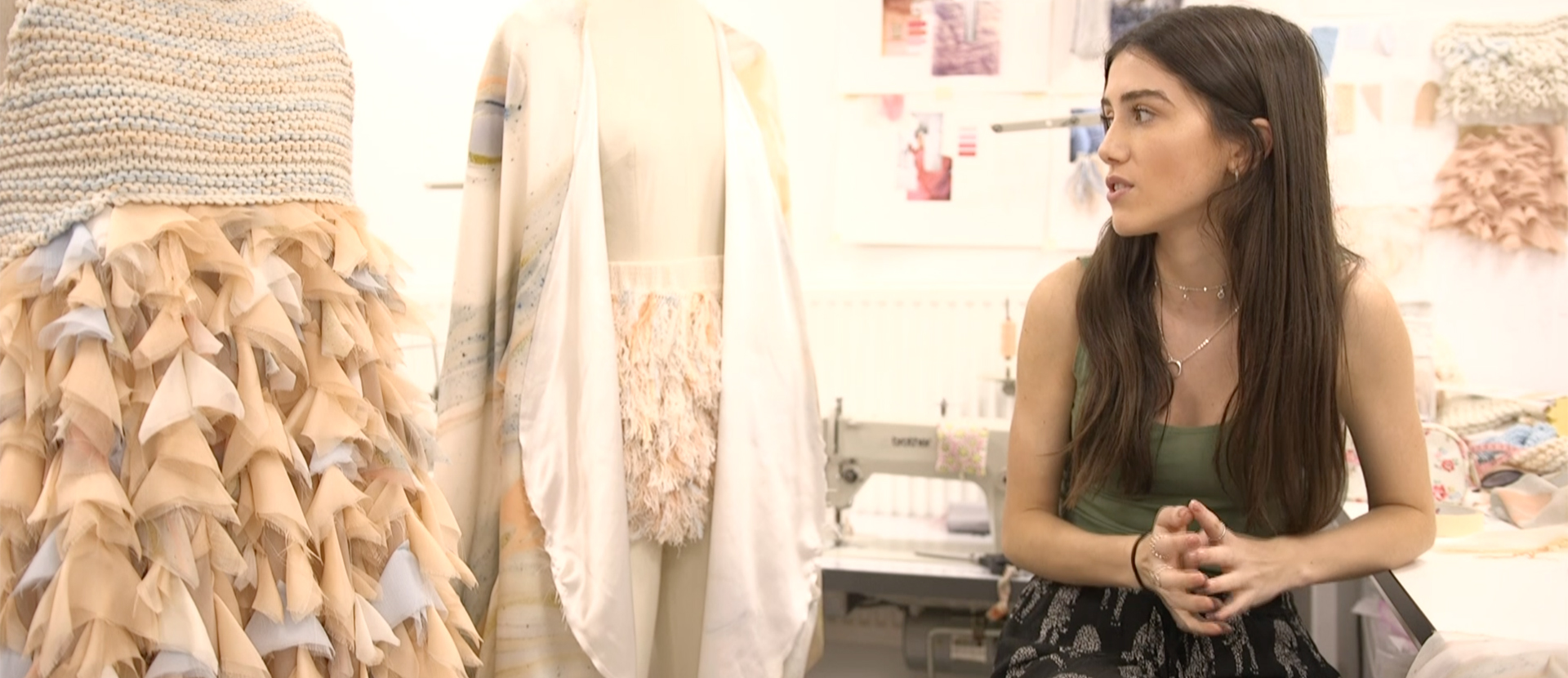 Eloise and Emily reveal plans for Solent Graduate Fashion Show 2018
With one week to go before the Solent Graduate Fashion Show, we caught up with Eloise Kennett-Brown and Emily Woods - two BA (Hons) Fashion Promotion and Communication students who have the exciting responsibility of coordinating the show as their final year project.
Eloise, 22 from Buckinghamshire and Emily, 22 from Corfe Castle, revealed their plans for the show, inspiration for the project and advice they would give to others.

Tell us about your plans for this year's fashion show
As a result of work experience and research, we noticed that sustainability within fashion shows only focused on the designer's collections and less towards the production of the event and its wastage. This is something we wanted to change.
We set out by implementing small changes, such as cutting out all unnecessary paper wastage from the production and promotion of the event and replacing this with an online strategy consisting of digital promotion, online invitations and e-tickets. We have also sourced a local events company to build our catwalk to ensure minimal transport emissions. The catwalk is also a simple T shape to ensure that no additional materials would have to be sourced.
Our goodie bags for the VIP guests are made up of local sponsors who have donated practical and reusable items for the attendees to take home. The bag itself is made from a natural cotton and is designed to be re-used as many times as possible.
Every seat at the show will have information on it to view a behind the scenes video of the design students and also a video of myself and Emily discussing our concept for the show and our efforts to be as sustainable as possible. This information will be printed on seed paper so the attendees can plant the paper at home and watch wild flowers grow.

What's next for you? 
Eloise - I have acquired some good contacts and am currently applying for internships and jobs which I will focus on more when the show is over.
Emily - I am currently applying for events positions in the industry and looking to get into employment as soon as possible.
Please share any advice you have for other students 
Eloise - Put yourself out there and you will have so many more opportunities. Always look at the positives and try to enjoy everything!
Emily - You'll never regret being kind to someone. Keep smiling. Listen to your lecturers, write lists, and there is always enough time to balance university work and being social.
Book your place for the Solent Graduate Fashion Show