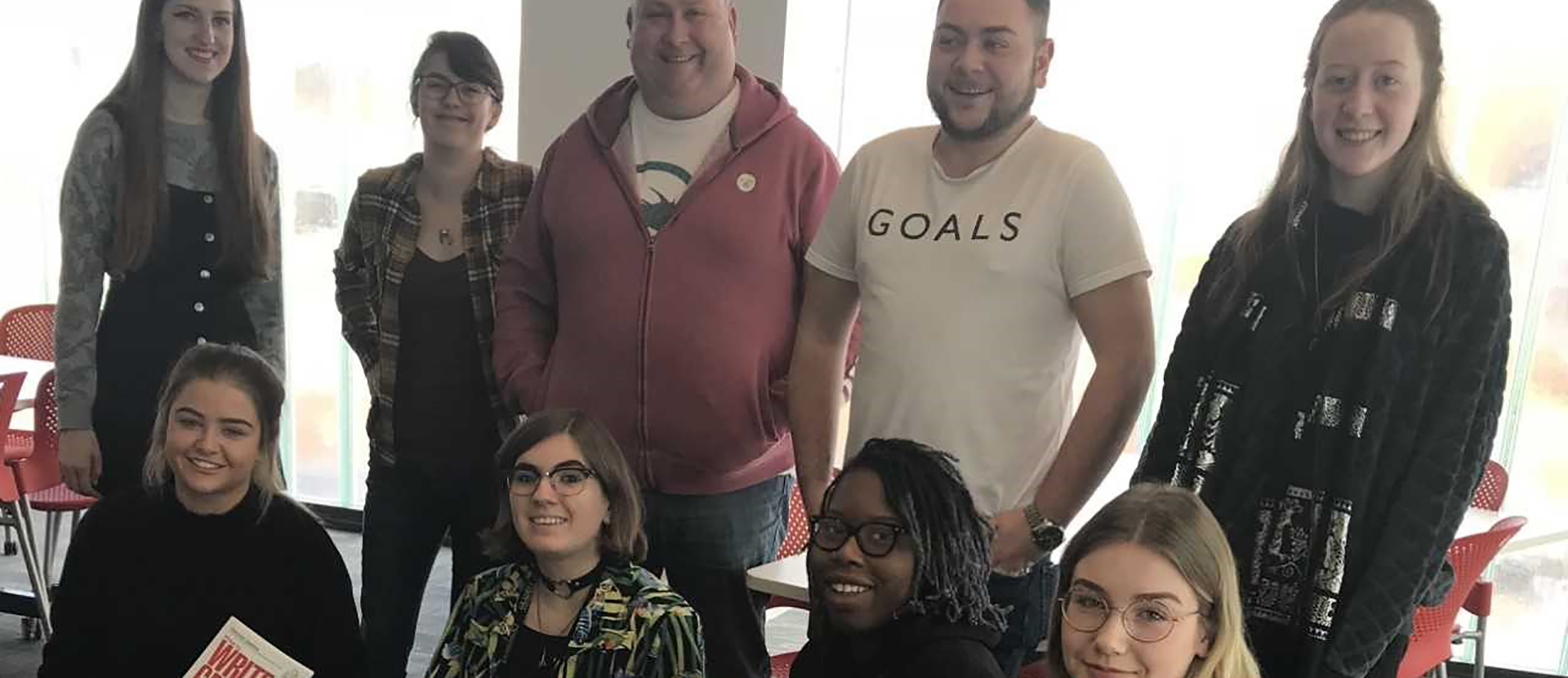 English students get an employability boost in out-of-hours copywriting course
A one of a kind course
19th March 2018
Over the past five weeks, ten first-year BA (Hons) English, BA (Hons) English and Creative Writing and BA (Hons) English and Media students came together to take part in an intensive copywriting course led by Carolyn Cummings-Osmond, Course Leader of English (Combined Honours).
Not an official degree module, Carolyn taught the course in her own time in response to a student request for an additional employability skill. She says: "I volunteered to run this short course for first year students because I'm passionate about teaching. It turned out to be as rewarding for me as it was for these novice copywriters.
"Each week I was met with a group of open-minded, energetic word-lovers, who turned out to be excellent researchers and great problem-solvers. They are now all ready to do an entry-level copywriting placement should they so desire."
Having taught advertising for seven years, Carolyn updated and condensed relevant content for students to learn in five two-hour sessions. The course covered writing effective straplines and headlines, the analysis of advertising case studies, plus a stimulating creative writing task each week.
Wayne Nelson, studying BA (Hons) English and Creative Writing, says: "I started the course not even knowing what copywriting was; I left wanting to pursue a career in it."
In their third year, English students undertake a work experience unit, as part of which they find and complete 100 hours of work relevant to their degree. With many of the participating students now keen to pursue a career in copywriting, the course has enabled them to seek those kinds of placements in their work experience unit.
Abby Coombes, BA (Hons) English and Creative Writing student, adds: "The course was a real success. I've learnt a lot these past five weeks."
We asked Carolyn if she would consider running the course again, and she says: "Absolutely - my second years are pushing me already!"