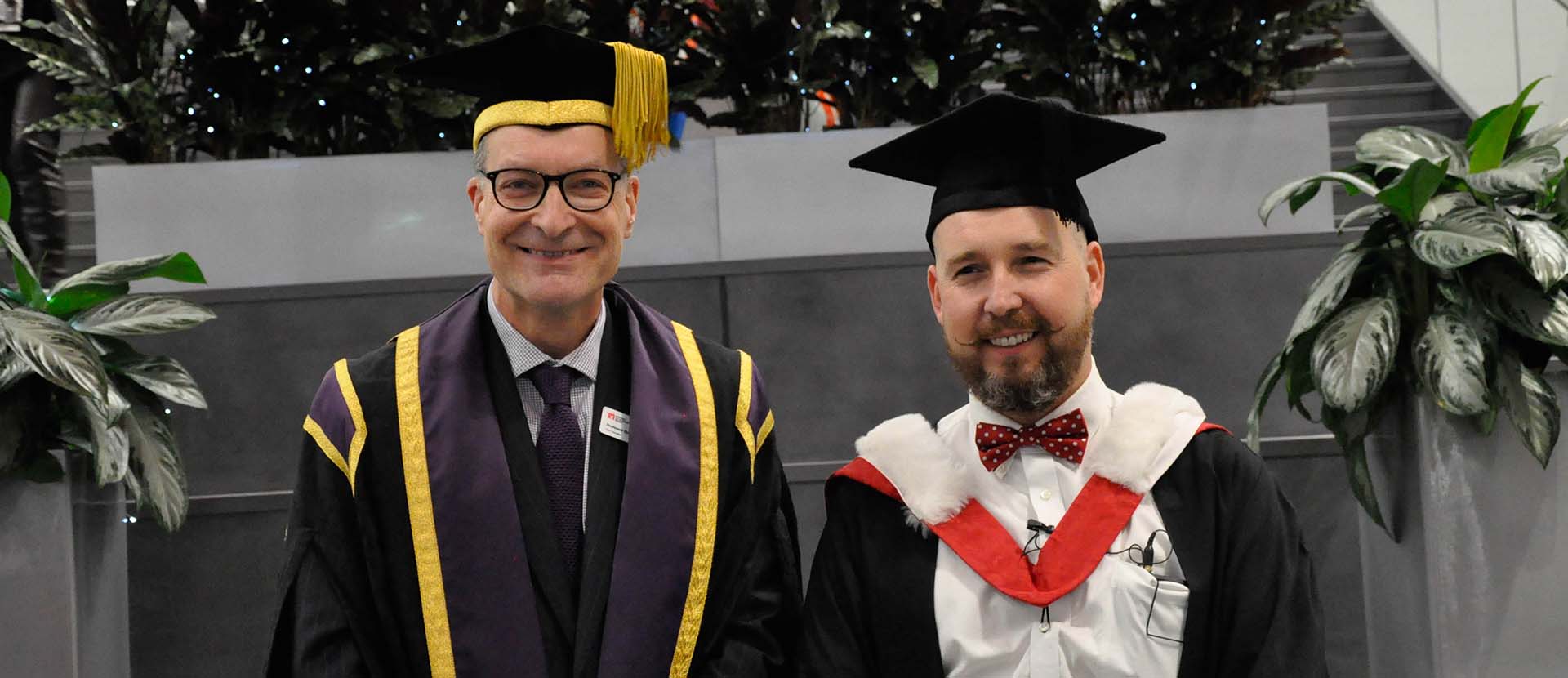 Solent's Director of the School of Art, Design and Fashion wowed the audience at his professorial lecture "Everybody's got a dream".
Professor Peter Lloyd walked guests through the story of his career, from docks worker to world-renowned artist. Exploring each phase of his artistic journey, and each of his major projects, Peter shared not only the triumphs of his career, but also his setbacks. He talked the audience through several sources of inspiration, such as watching lucha libre tournaments in Mexico which, through the wrestlers' vibrant costumes, inspired a collection of mask designs. He also shared his obsession with folklore and tradition, stemming from the film The Wicker Man (1973).
Peter says, "I just wanted to share my journey with everyone, and inspire people to reach for their own dreams. I think it's key as an academic to have that kind of vision, to help students realise what they want, and then help them to get it. We have such outstanding students here at Solent, who all have the ability to achieve great things."
Peter's lecture also featured some exciting surprises: a preview of his work for the Dr Martens store in Southampton, but also exclusive performances from his album Everybody's got a dream.