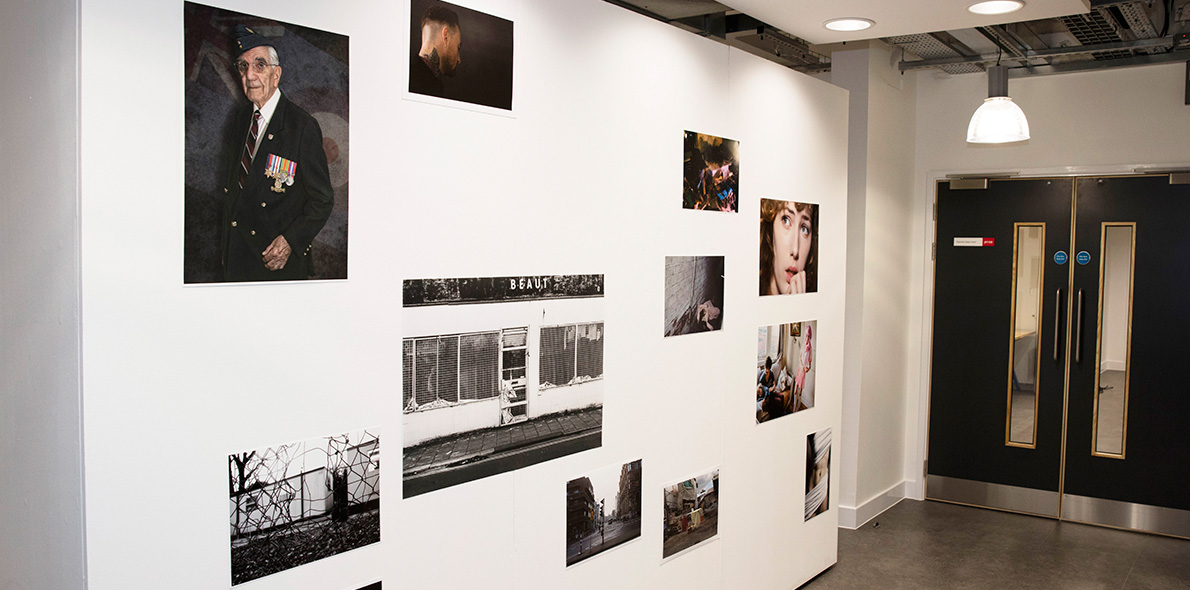 Exciting new space for students to exhibit work
New exhibition space launched
17th March 2016
Two new rooms where Southampton Solent University students can display their work have been officially opened.
Located in the Sir John Everett Millais building and designed with their courses in mind, the School of Art, Design and Fashion welcomed those from around the University to share their excitement for the new home for design, interior and photography courses.
Third-year students from the photography, interior decorating and design courses organised the inaugural exhibition.
Speaking at the launch event, the University's Vice Chancellor, Professor Graham Baldwin, said: "The new space is fantastic and is going to transform the teaching that we do here. It's a real testament to the power of interior design, because when you look at the Millais building you may not guess the quality of the spaces that exist inside."
Mandy Jandrell, course leader for photography, added: "I think what is fantastic about the space here is that it offers a real flexibility in terms of how we use it. We have links to the atrium in The Spark, teaching spaces and lecture rooms, where they are doing conferences and seminars. The next few months are going to be exceptionally exciting with the opportunity to develop work in a new home, with discussions, feedback and constant opportunities to show work and to really have a base for production to flourish."
And Lydia Southwell, course leader for interior design decoration, added: "We wanted a studio that was quite practical, and this is great because we have a work area with a sink and materials covers so they can get their paints out and get hands on, and at the same time we have a great teaching space. It gives people an opportunity to see what we are involved in as well as somewhere students can come and work and feel comfortable, and be very creative and let the ideas flow."