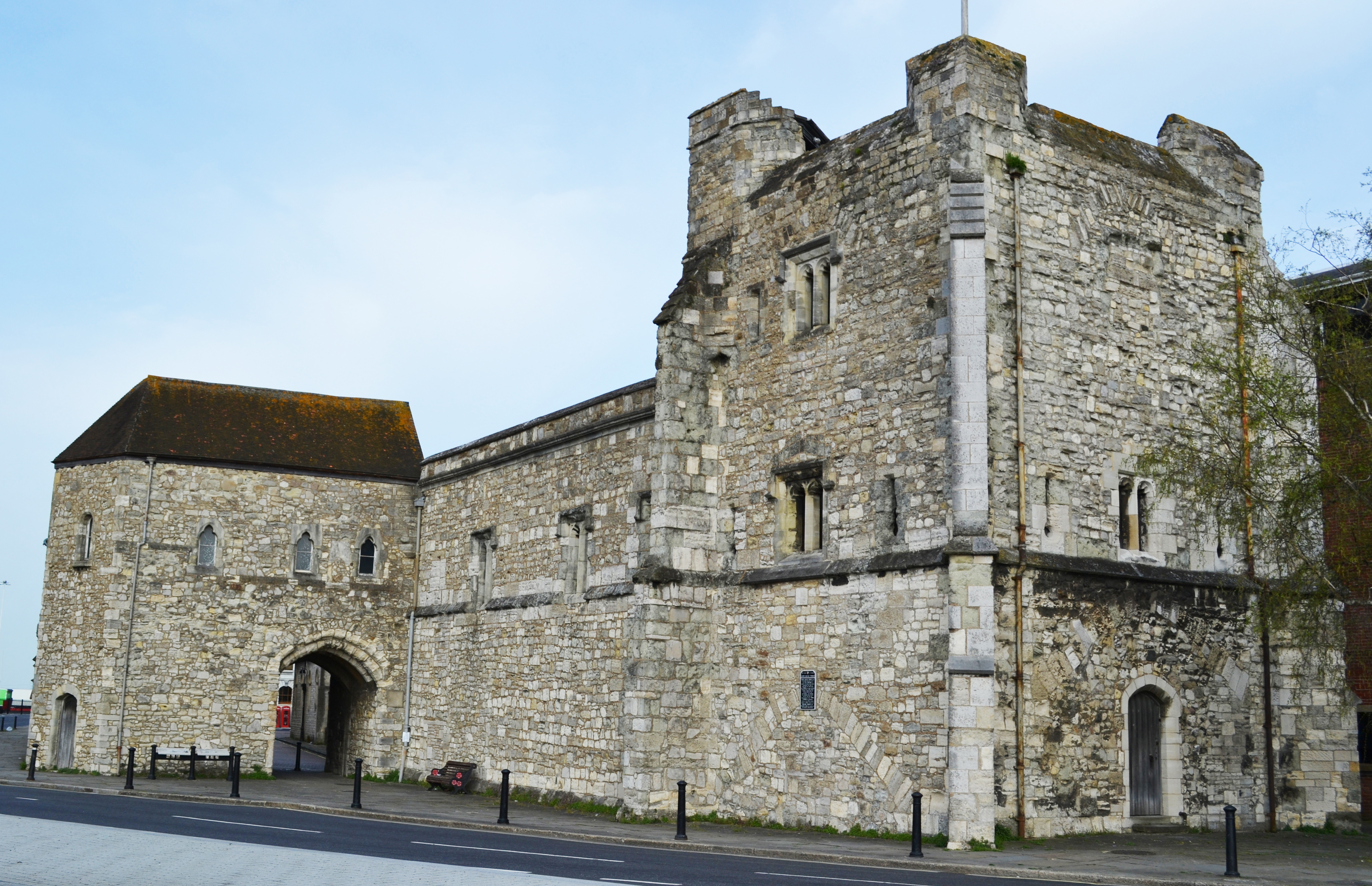 Exclusive opportunity to peek inside Gods House Tower
Sneak a peek into the city's tower
20th October 2016
As part of Southampton's first Fringe Festival, the city's 700 year old Gods House Tower (GHT) will reopen to the public – the first time since it closed its doors in 2011. It will also be the last time the public can visit the building before it closes for an extensive refurbishment programme.
During half-term week (22-30 October), live performances, contemporary visual art, workshops and events will be taking place across the top floors of GHT.
Eight Southampton-based artists will present their work in progress from the first few months of being in residence in the building, part of a programme called 'GHT – a reincarnation'.
Southampton Solent University, along with 'a space' arts are supporting the 'GHT – a reincarnation' project, which aims to kick-start a vibrant contemporary arts programme in GHT ahead of the building opening as a new arts and heritage venue for Southampton.
Artists taking part include Sarah Filmer (visual artist), Jo Willoughby (visual artist), Greg Gilbert (visual artist), Libby Russell (visual artist), Deborah Gearing (playwright), Kirsty Smith (visual artist), Jilly Evans (visual artist), and Celeste Ingrams (visual artist). 
Sarah Filmer, lead artist for 'GHT – a reincarnation' says: "The joy of having access to GHT during this pre-development period is the opportunity we have to investigate different ways of inhabiting, working with and animating it.
"Each artist is thinking about what a new arts venue might be, with a view to sharing our thoughts and experiences and discoveries with 'a space' arts, the organisation that will be operating and programming the new venue.
"A key aim of the 'GHT – a reincarnation' project is to build future audiences for GHT during the process of the building's transformation. The project has already hosted a range of different events including alternative music nights, clothes swaps, collaborative knitting and yoga.
"Opening GHT for a week in connection with the BAS8 Fringe provides a significant opportunity to experiment with the building in terms of how artists will respond to the space and how visitors will navigate and interact with the structure. We welcome feedback from everyone who visits, we want the voices of the community of Southampton to resonate within the space and the future regeneration plans for the building."
Find out more about 'GHT – a reincarnation' on their website or follow them @ght_soton.
Solent's Showcase Gallery is also taking part in the Fringe Festival with a big light up event on Saturday 22 October.
More about the artists involved:
Sarah Filmer is a gentle revolutionary, working with death, knitting, the human-animal relationship, and feminist perspectives. Sarah works individually and collaboratively with video, photography, drawing, and yarn-based crafts. Her work has been shown and screened locally, nationally and internationally, with recent commissions for Mottisfont Abbey gardens, National Trust and Lux13 Critical Forum.
Sarah Filmer devised 'GHT – a reincarnation' to continue her interest in how artists work as a group. Within the residency, she is considering the gendered nature of historical representation, and has become interested with the sparrows nesting in the medieval walls. More about Sarah.
Jo Willoughby attempts to piece together artefacts of contemporary life to consider the potential semiotics of the seemingly mundane. Bringing together objects, drawings and text, these fragments appear as clues or ambiguous narratives to be deciphered, quiet instances and traces of a bigger picture, constellations of the everyday.
For 'GHT – a reincarnation' she explores the human relationship to GHT and its historical and geographical context. She is particularly interested in the building's former life as museum of archaeology and has so far taken the idea of artifacts of human existence as a starting point. More about Jo.
Greg Gilbert's work is intimately connected to and influenced by Southampton, exploring notions of memory and its relationship to place. Since first exhibiting his work in 2013, he has won Best in the South of England at the National Open Art Competition, been selected for the Royal Academy Summer Exhibition and had his largest solo exhibition to date at Southampton City Art Gallery.
For 'GHT – a reincarnation' he is using GHT as a central, abiding motif, to explore the relationship between memory and place as well as local narrative tradition through both visual and written practice. More about Greg.
Deborah Gearing's dramatic work often focuses on particular groups of people or locations, partly given by the commissioning process, partly because of her own interest in making space for unheard voices and uncovering or rediscovering places – whether natural or built.  The place of women, the changing world of work, the role of rebellion and climate change are recurring themes.  Through a process of extensive interviews, archive research and situational writing she creates new, lyric stories in dramatic form which have lived experience at the heart of them.
For 'GHT – a reincarnation' she is engaged with listening for stories lost in the silt, looking for landscapes buried beneath the tarmac.  What new sound arises when forgotten voices are recovered, reinvented and juxtaposed with the present? More about Deborah.
Kirsty Smith's work, mostly in video and performance, is focused around language, gesture and form. Video and performance are used to abstract and reduce different gestural movements of the body: the way that we unconsciously communicate, through gesture, is of particular interest to her.
For 'GHT – a reincarnation' she explores memories of Southampton's residents and their relationship to the city. More about Kirsty.
Celeste Ingrams is looking at connections and translations of personal and group processes – drawing manifestations of the network and system we are situated in and creating – fluctuations between documenting and participating – finding rhythms and transcribing them -us -there -in the GHT project.
Jilly Evans
Using the medium of fabric, yarn and thread Jilly Evans subverts stereotypically female crafts (knitting, sewing, embroidery) by creating strait jackets, bin liner people, obscene embroideries, quilts and monuments. She hides meaning below the surface of the fabric and uses craft to make art to provoke thought.

For 'GHT – a reincarnation' she has loved the playful investigations into other ways of working shared during the workshops the artists presented to one another.  She has been inspired to continue sharing her work in less traditional spaces and places. More about Jilly.
Libby Russell 
Through a range of mediums including workshops, Libby Russell's practice aims to interact with the public (online and in person) to prompt discussion about the ways in which they can challenge environmental, social and cultural issues. Her work looks at how we can escape or change the way we live within capitalist society. Deeply concerned with waste and consumer culture, it tries to move away from the norm of planned obsolescence to use the resources available. Her work plays with a utopian idea of public space and services, and community empowerment and autonomy. She is concerned with the interactions that happen during the events in these spaces. She does not actively aim to present answers, but wishes to ask questions and encourage others to do so too.
Her work for 'GHT – a reincarnation' asks about Southampton's sense of cultural identity and explores how God's House Tower will establish itself in relation to this identity, during this process of change. More about Libby.