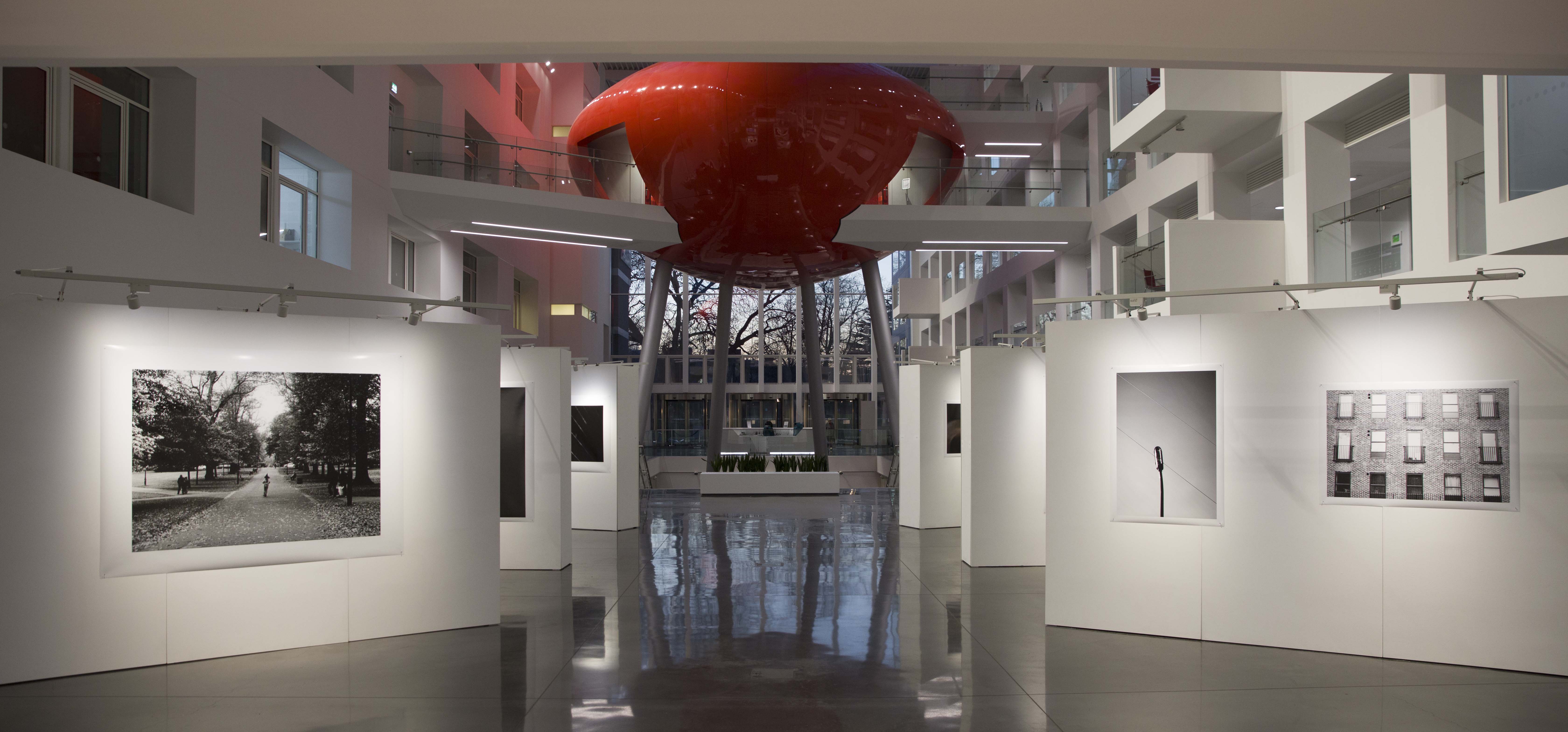 Far from minimalist win for photography student
Student snaps up new camera through Canon partnership
9th February 2017
Last month, an exciting new partnership between the University and imaging company, Canon UK, allowed one of our BA (Hons) Photography students to win some brand new top-of-the-range gear.  
Centred on the theme 'minimalism', students were briefed with the task of sharing their images. Canon then faced the tough task of whittling down 84 images to 20. The successful pictures were presented at an exhibition, curated by our third-year photography students, who transformed an empty area of the Spark building into a vibrant photography gallery.
George Waring, second-year BA (Hons) Photography student, was announced as the winner with his picture, 'Space Invader'.  We caught up with George to get his feelings on winning and how it will help him with his course…
Tell us about your picture?
My picture 'Space Invader' is actually a picture I had taken for a previous project. When they announced the theme for this event, I felt there were similarities and so I decided to submit this photo.
Where did you take your inspiration?
It was basically something which caught my eye, I do that with a lot of my photographs and just capture there and then. Whenever I do digital photos, I just grab loads of stuff and then look at them later.
How do these extra university projects help you develop your portfolio?
It is nice not to have any guidelines. The only guideline for this project was one word – so it is very open ended and allows you to just look at it in your own way, rather than having to fulfil a criteria, like we would with an assessed piece of work.
How will winning this brand new camera benefit you as a student?
It's amazing to have my own digital camera as I only own film cameras. If I want to do a digital shoot I have to come into the University to rent one out and bring it back the next day. So there's lots of lugging things around. Having my own will make things a lot more convenient for me. It will also give me the chance to spend time with the camera and to experiment more with digital photography on my own terms.
Do you have any projects in mind where you can put it to use?
I have no concrete plans, but I've used this model before and I was really impressed with the video features. That's certainly something I'll be messing around with. There's going to be lots of fiddling and getting to grips with everything the camera has to offer. It might sound silly, but I'm really excited about the fact it has a touch screen! It is also really handy as I would have had to buy my own camera this year!
Sharon Smith, Business Development Manager at Canon UK, added: "We have been working with Solent for around 18 months and this is the first of what we hope to be many events in the future.
"The exhibition was curated by the students and forms part of their final project, so this was an opportunity for them to work with a brand and get some real life, hands on experience. It was great to see so many students get involved and we have been blown away by the quality of all entries."
 All photographs by Per Iver Olson.
 Find out more about our photography courses here.