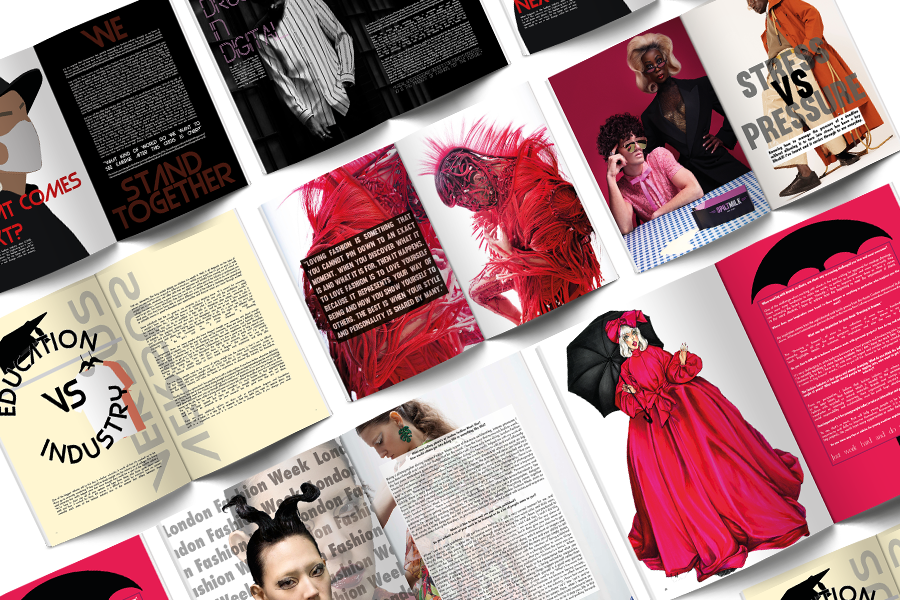 Fashion media students shortlisted for GFW awards – meet Megan
Solent University is thrilled to announce that four BA (Hons) Fashion Media students have been shortlisted for the highly prestigious Graduate Fashion Week (GFW) Awards.
16th June 2020
Throughout the week we are introducing you to each student shortlisted, and showcasing their work. Today we meet Megan Walker, 20, who previously studied at Yateley Sixth Form College and was shortlisted in the 'New Innovation' category for her final major project 'Future Creatives'. We caught up with Megan to find out more.
Hi Megan, tell us a bit about your final major project:
My FMP, 'Future Creatives', is a brand to inspire the future generation of innovators and to shine a light on the creative industries. Subjects with a creative content are disappearing more and more each year from school curriculums, whilst STEM is so heavily pushed, less funding for the arts is failing students whose abilities may lie in the creative industries. Future Creatives allows young individuals to discover the diverse opportunities and layers of career options that are out there today. We rally together the brave to inspire and guide the next generation of fashion creatives and careers alike, whilst at the same time offering tutors the resources and access to industry professionals needed to bring discussions on future career paths to life.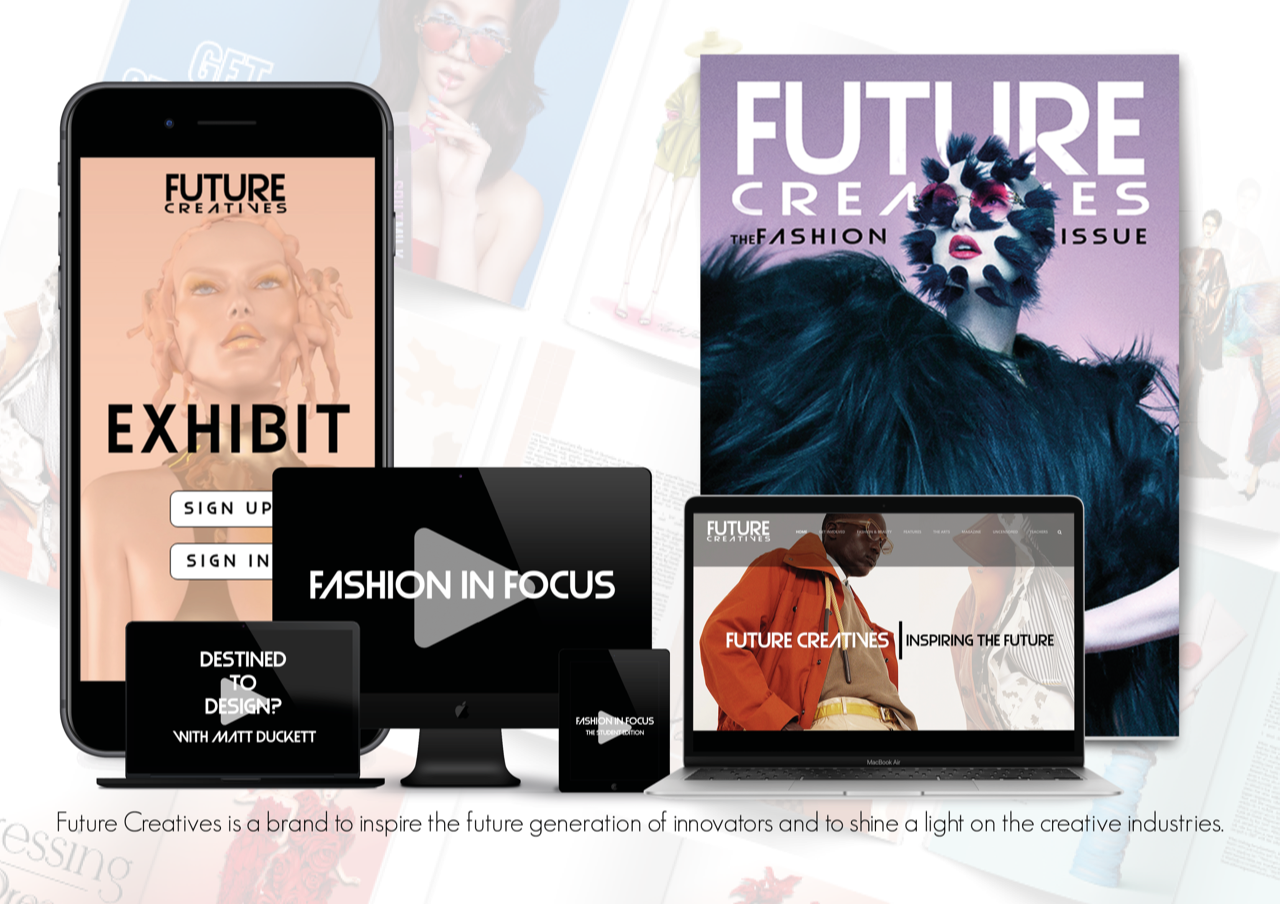 Where did you find your inspiration from?
My inspiration for this project came from a very personal place where I felt like I wasn't well informed of all the options out there today. I left college thinking I could only pursue the different subjects I had taken and even then, I wasn't truly passionate about any of them and couldn't see myself pursuing a full-time career in any of it. I felt like there was never enough information on how to pursue a creative career or even how to pick the right university or next path. I left thinking that if I wanted to work in the fashion industry it was either art or textiles and I wasn't very good at either.
How did you feel when you found out you were shortlisted?
When I say I was shocked, I truly was! Not only have I never had an opportunity like this, but I also never thought I would. It means so much and brings me so much hope in the industry, knowing that there are other people that also care about this issue of the creative arts being under-funded and are striving for change, just like me. So to even be nominated is such an amazing feeling and I feel even more motivated and driven to pursue my brand and start helping young creatives out there.
How do you feel your studies at Solent have helped you prepare for your future?
Whilst it sounds clichéd, I have enjoyed learning new things, meeting new people and just feeling like a better version of myself than when I first went in. Solent has taught me so many lessons, both personal and career alike, that I can now take with me wherever I go and I can feel ready for anything. 
What are your future career plans?
I would love to keep working on my brand Future Creatives and one day get it off the ground, up and running. Until I achieve this, I would love to pursue magazine design.